NYC Mayor: Subway explosion was an "attempted terrorist attack"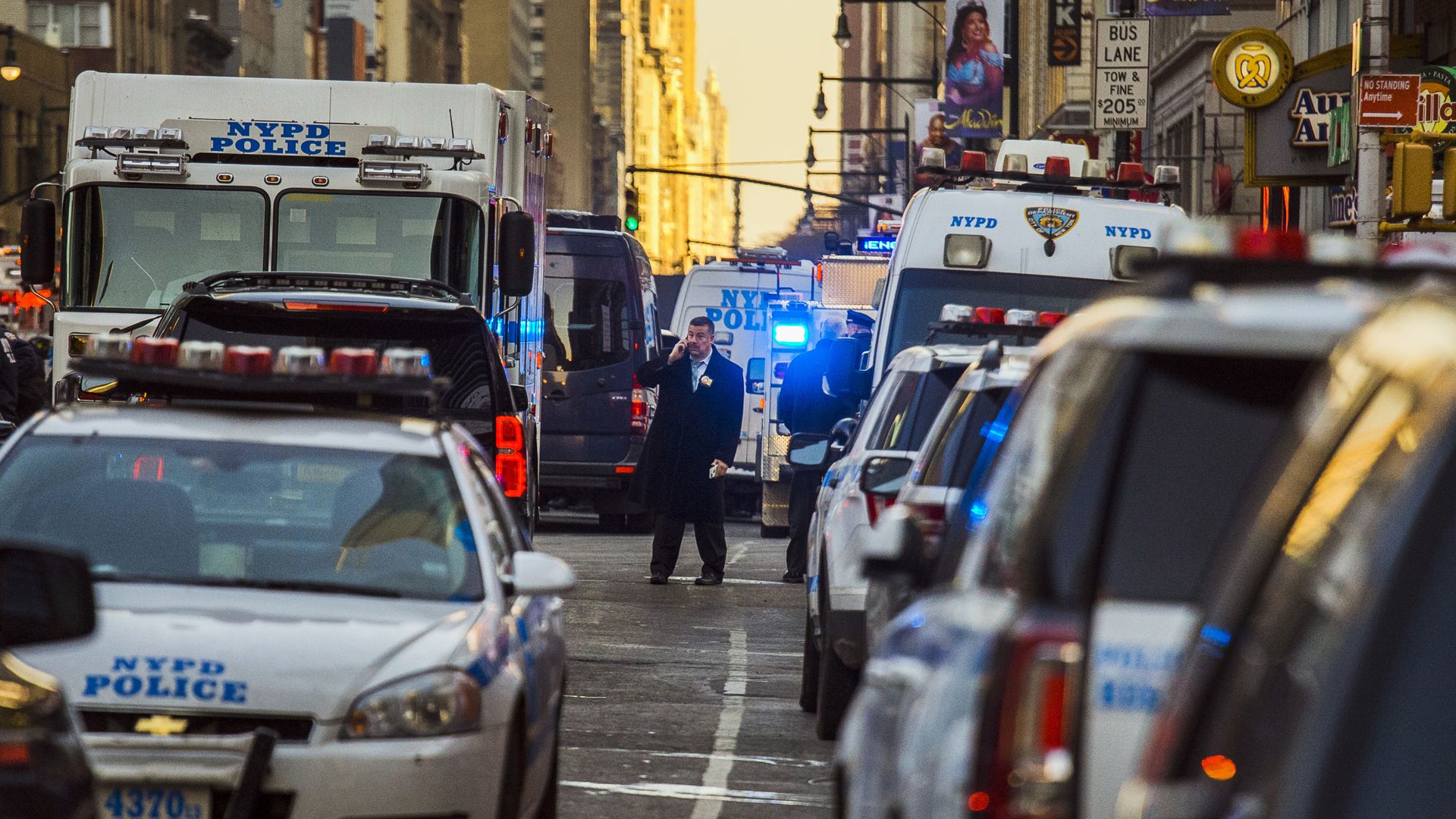 New York City Mayor Bill de Blasio said during a press conference Monday that the explosion at a subway station near Times Square was "an attempted terrorist attack."
New York City police commissioner James P. O'Neill also identified the suspect as 27-year-old Akayed Ullah. O'Neill said Ullah "intentionally" set off a "low-tech" pipe bomb, which caused minor injuries to 3 others and serious injuries to himself. Ullah is in custody and has been transported to Bellevue Hospital where he is being treated for his injuries.
Go deeper