Report: Obama robocalls against Roy Moore in Alabama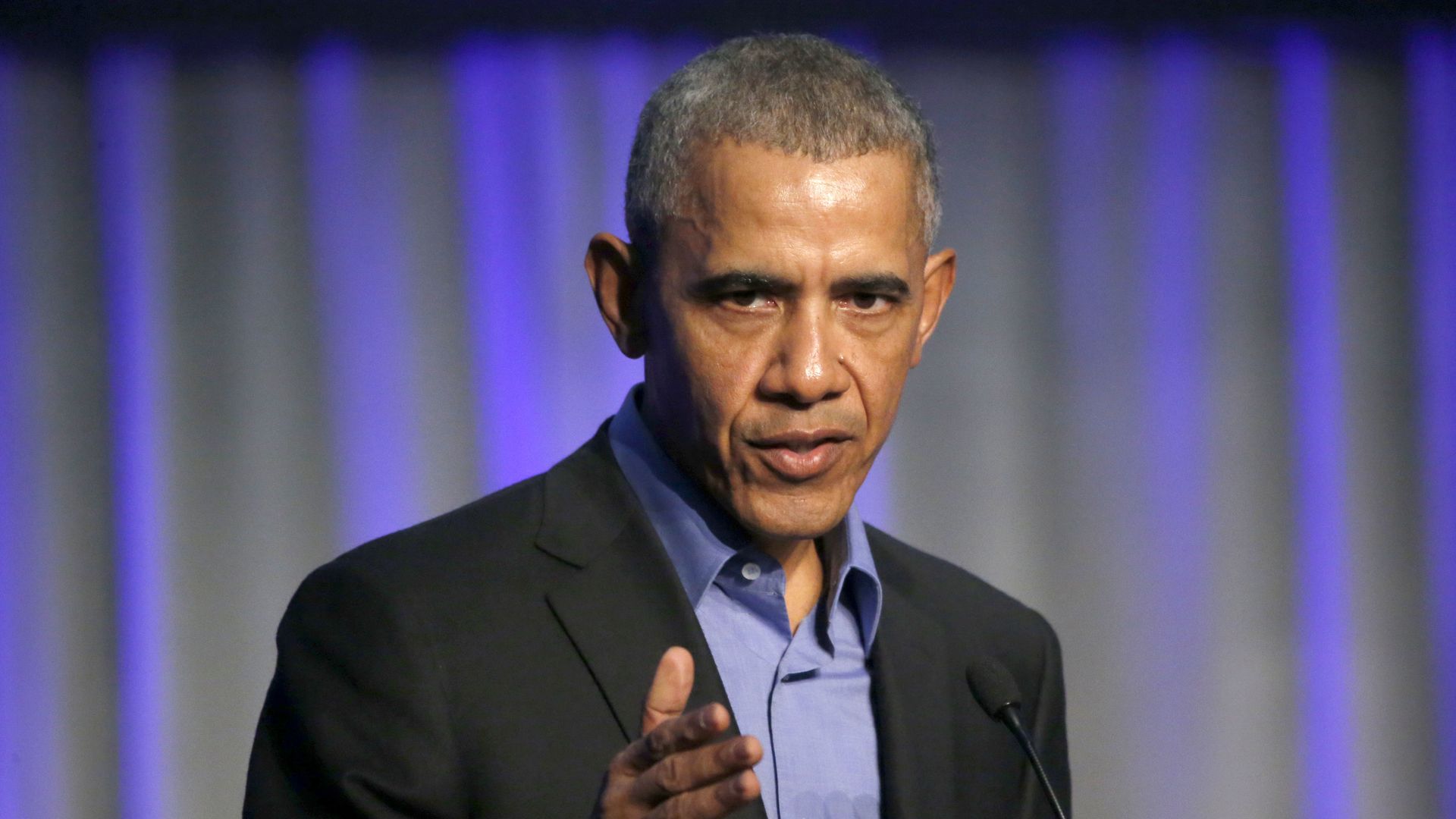 Barack Obama has reportedly pre-recorded phone messages encouraging Alabama voters to reject Roy Moore ahead of tomorrow's special election, reports CNN. Obama's messages coincide with President Trump's own recorded calls in support of Moore.
The message: "This one's serious. You can't sit it out," Obama says in the call. "Doug Jones is a fighter for equality, for progress. Doug will be our champion for justice. So get out and vote, Alabama." Obama doesn't mention Moore by name.
His audience: The calls are "intended to specifically reach black voters," reports CNN, whose turnout could sway the results in Jones' favor.
Get smart: This isn't the only special election Obama has gotten involved in. He also campaigned for Democratic gubernatorial candidates in Virginia and New Jersey, both of whom won last month.
Go deeper: Politico reports that Joe Biden, who hasn't ruled out a 2020 presidential bid, has also recorded robocalls in support of Jones.
Go deeper