How the GOP tax plan's focus shifted from the middle class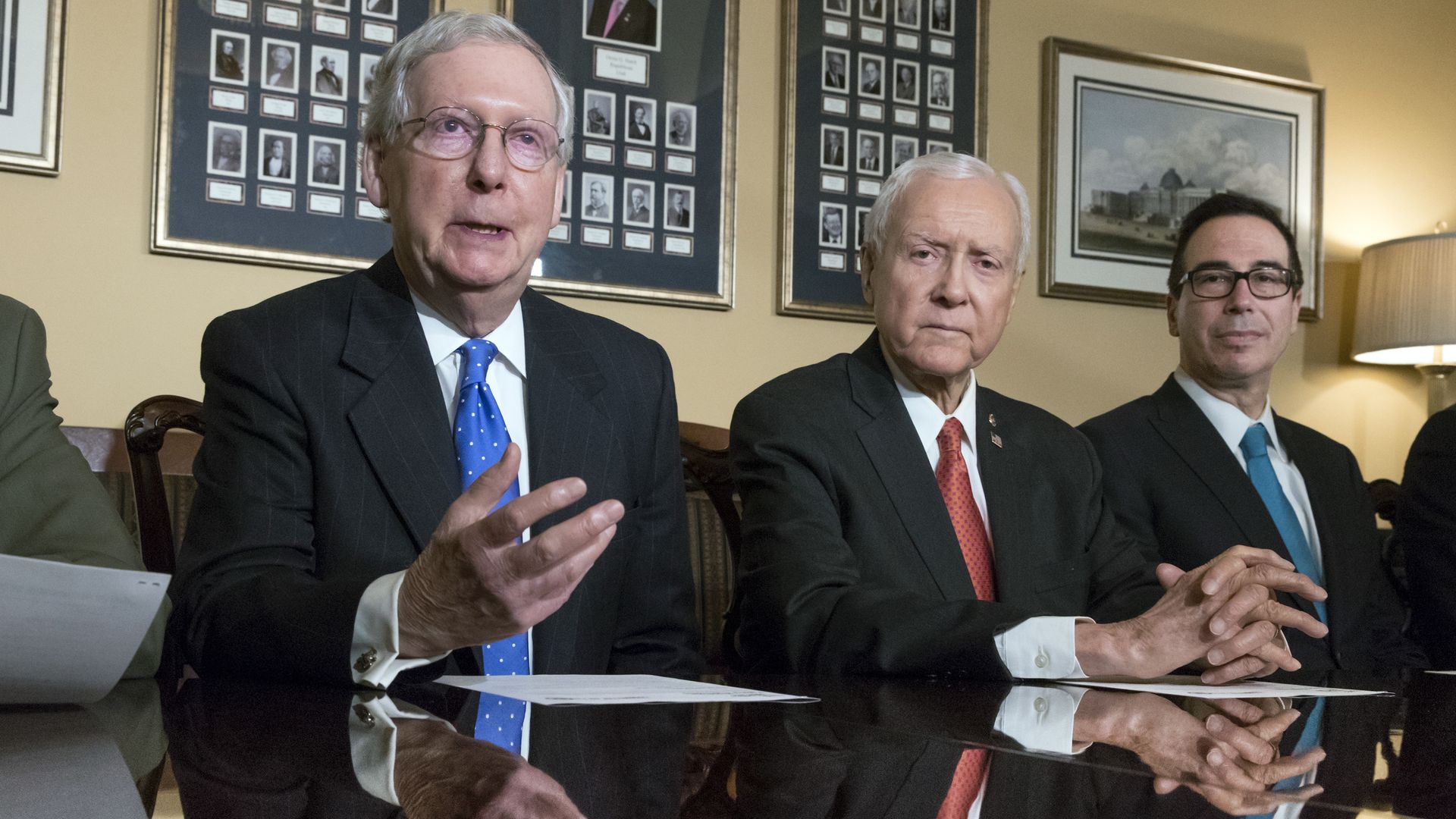 "GOP plan evolved into a windfall for the wealthy," the WashPost's Damian Paletta writes in the paper's lead story:
Key stat: "[T]he plan would cut taxes for businesses by $1 trillion, would cut an additional $100 billion in changes to the estate tax for the wealthy, and spreads the remaining $300 billion over 10 years among all households at every income level."
Why it matters: "[I]t amounts to a massive corporate tax cut, with uneven — and temporary — benefits for the middle class that could end up increasing taxes for many working families in future years."
Tick-tock on how it happened.
Go deeper