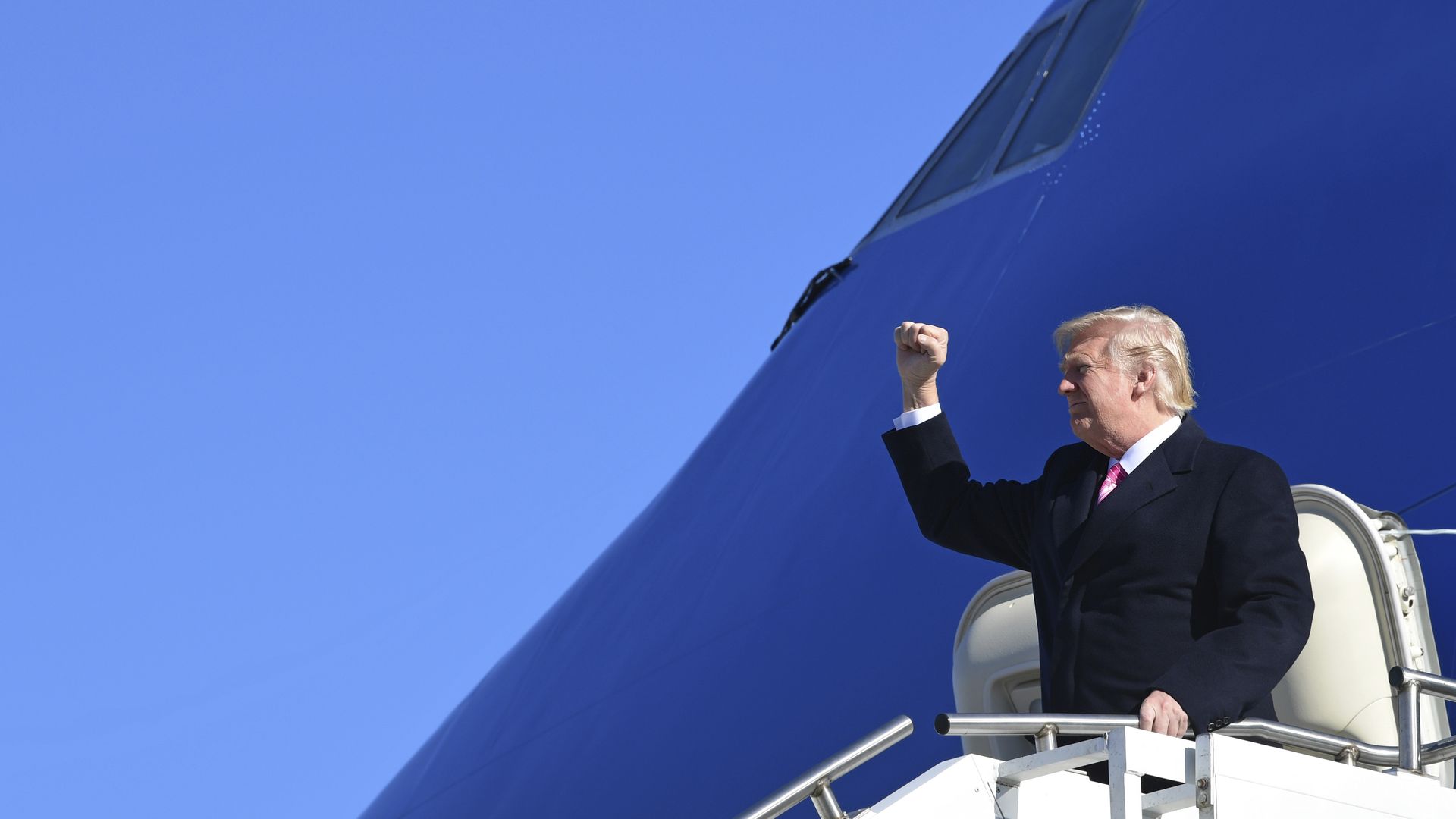 President Trump watches four to eight hours of television a day and grows restless if he doesn't see himself on the news, according to a New York Times report.
Why it matters: Trump has long fought the idea that he's stuck to his TV, claiming recently, "I don't get to watch much television... I'm reading documents a lot." But per the Times, cable is "ammunition for his Twitter war," and White House staff know the morning shows can dictate the rest of their day.
More Trump insight from the Times:
No one is allowed to touch the remote but him and technical support staff, and even when it's muted, he's monitoring the headlines and planning to check back later.
He has a soft side, which he's shown in private when interacting with children and speaking about addiction, a deeply personal issue as his brother struggled with alcoholism. But he doesn't advertise that side of himself, as "it cracks the veneer of strength that he relishes."
The Times describes Trump's day as an hour-by-hour "battle for self-preservation," in which he must "fight to protect" his position ever day and Twitter is his weapon of choice.
He views Gen. John Kelly as a "crucial confidant," and reportedly craves his approval, calling him up to a dozen times a day.
One key line: "For most of the year, people inside and outside Washington have been convinced that there is a strategy behind Mr. Trump's actions. But there is seldom a plan apart from pre-emption, self-defense, obsession and impulse."
Go deeper