The tech behind Tasty's deal to sell cooking items via Walmart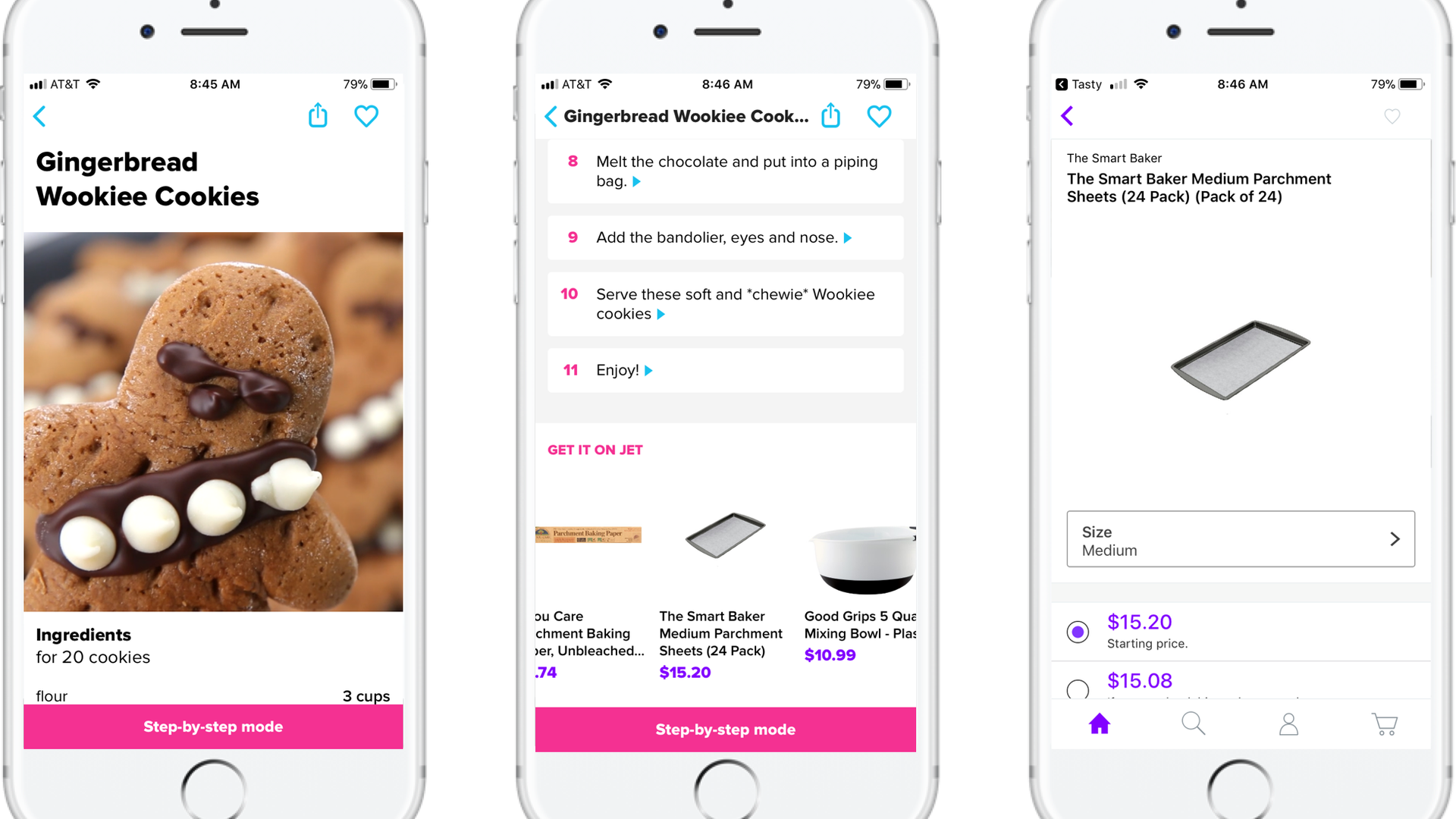 Behind Walmart and Jet.com's new deal with Tasty, the BuzzFeed-owned app for recipes and food videos, is an e-commerce tech startup named Button.
How it works: Button, a three-year-old startup based in New York, is connecting Tasty's app to Walmart via deep-linking, a mobile app technology akin to hyperlinks for web pages. Through deep-linking, tapping on an item in Tasty's app leads directly to its purchase page in Walmart or Jet's apps, avoiding the need to search for it there.
Why it matters: Though critical in connecting mobile apps to each other and to websites for growth (e.g., app downloads, referrals, better attribution) and commerce, few companies have succeeded at building a business out of the technology. While some like Button and Branch seem to have cracked it, many others like URX (acqui-hired by Pinterest) and Quixey just couldn't.
Go deeper