14 U.N. peacekeepers killed in rebel attack in Congo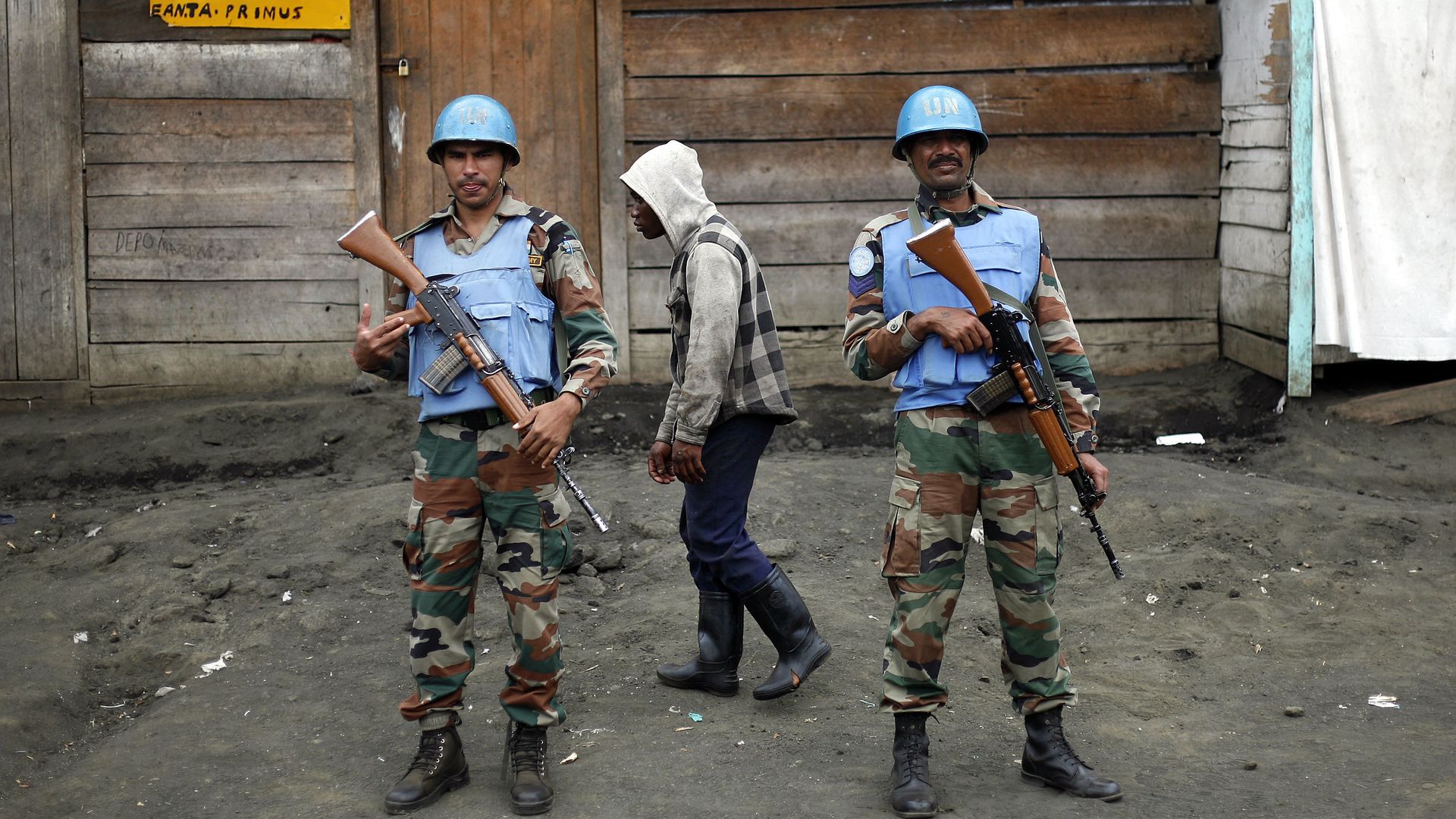 At least 14 peacekeepers, mostly Tanzanian, were killed and 40 injured in a rebel attack on a U.N. base in eastern Congo Thursday night — the worst act of violence on the U.N.'s mission in the country, according to the Washington Post.
The big picure: Close to 300 peacekeepers have been killed since the mission began in 1999, along with hundreds more civilians in the area. The peacekeeping mission in eastern Congo is the largest in the world.
State of democracy: "The U.N. mission in 2006 helped carry out Congo's first free and fair elections in 46 years, but since then the winner of that vote, President Joseph Kabila, has become further entrenched in his post. Anger has grown as presidential elections originally set for late last year have been repeatedly delayed," the Post writes.
Go deeper