Southern California fires enter Los Angeles County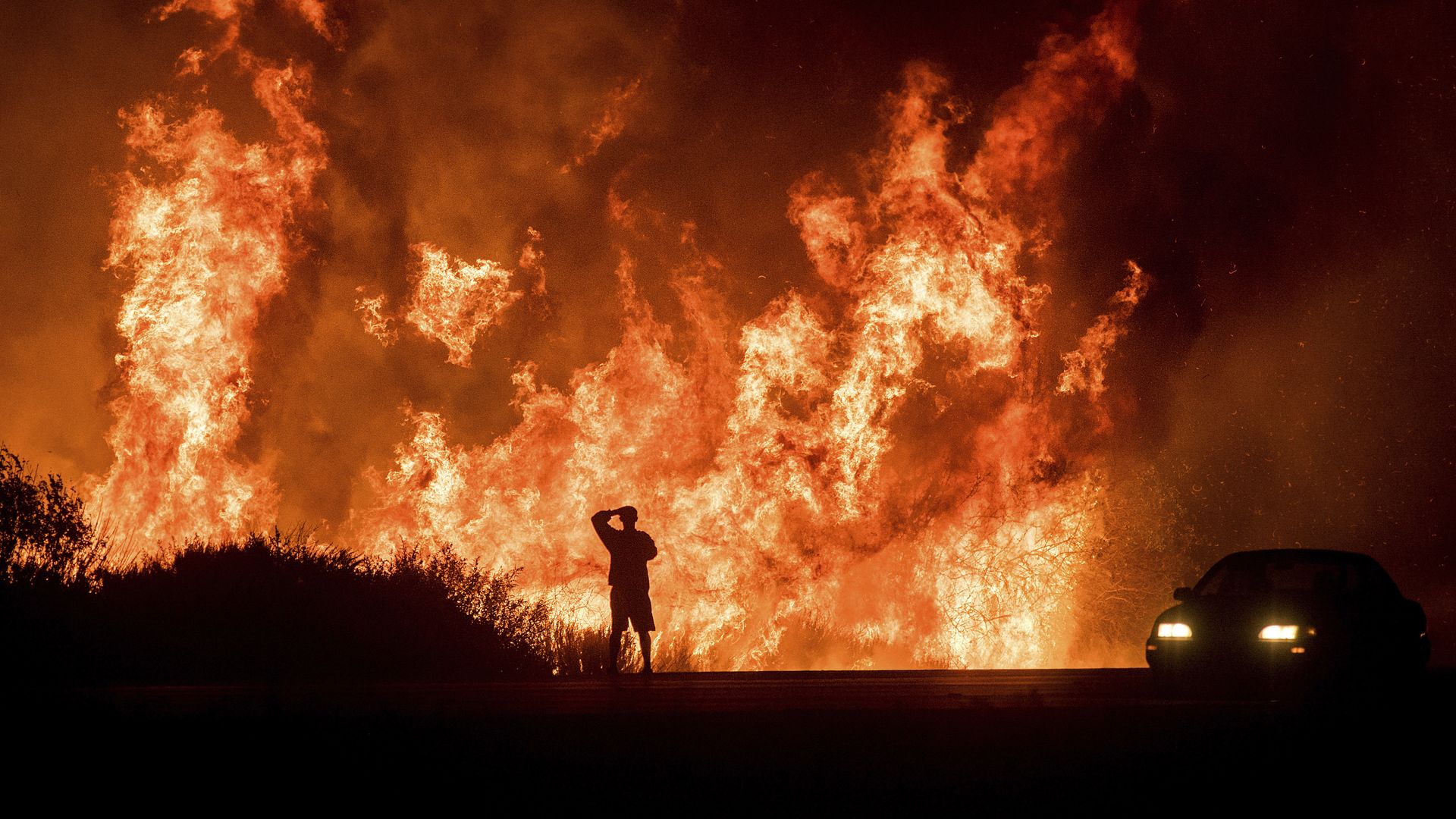 Flames from the southern California wildfires have spread to the edge of the 405 in Los Angeles — the nation's busiest highway which carries over 400,000 vehicles per day. The fires were only about 5–10% contained as of Thursday morning, the LA Times reports.
By the numbers: The largest fire — the Thomas — is burning across 96,000 acres in Ventura County and has forced 50,000 evacuations. The Creek fire has pushed 110,000 people out of Sylmar in Los Angeles County and is burning about 13,000 acres. A total of 200 buildings and homes have been damaged or destroyed across southern California.
Fire crews reported Wednesday night that they found a woman's body in a burn area near Ojai, California, per the LA Times. It is not clear whether she died due to the wildfire. Smaller fires have started burning in other parts of Ventura and LA counties, including the Skirball fire which burned about 500 acres in the upscale LA neighborhood of Bel-Air.
A satellite image of the California fires. Photo: NASA
A Los Angeles County firefighter at the scene of a burning home. Photo: Chris Carlson / AP
A helicopter drops water over the Creek fire. Photo: Chris Carlson / AP
Go deeper