Whistleblower: Flynn wanted sanctions on Russia "ripped up"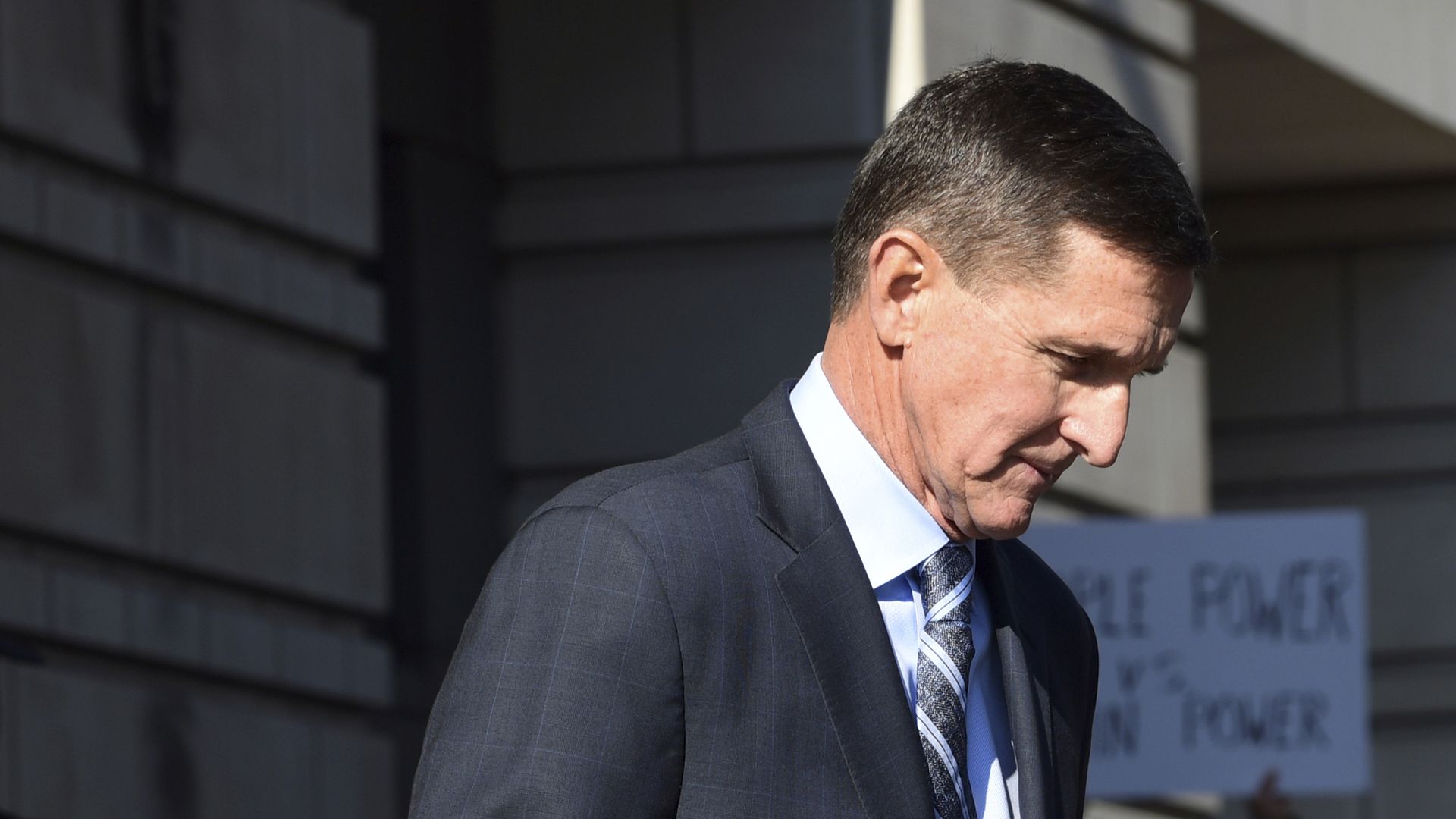 Michael Flynn told his former business associates that the Trump administration would get rid of Russia sanctions upon taking power, according to a whistleblower document revealed Wednesday by House Democrats. The New York Times first reported on the letter.
Why it matters, per the NYT: "The account is the strongest evidence to date that the Trump administration wanted to end the sanctions immediately, and suggests that Mr. Flynn had a possible economic incentive for the United States to forge a closer relationship with Russia."
How it happened: The whistleblower claimed that Alex Copson, the managing partner of ACU Strategic Partners who funded Flynn's trip to the Middle East, received a text from Flynn on inauguration day which said that the project was "good to go." Copson had said that Flynn's first order of business was to ensure the Russian sanctions were "ripped up," according to the whistleblower.
Refresher: While there were plans circulating in the Trump administration earlier this year to lift the sanctions Obama imposed on Russia, the sanctions were ultimately left in place.
Reactions:
Rep. Elijah Cummings, the Ranking Member of the House Committee on Oversight and Government Reform wrote a letter to Chairman Trey Gowdy calling for an investigation: "Our Committee has credible allegations that President Trump's National Security Advisor sought to manipulate the course of international nuclear policy for the financial gain of his former business partners.  These grave allegations compel a full, credible, and bipartisan congressional investigation."
Go deeper