Seventh woman accuses Al Franken of sexual misconduct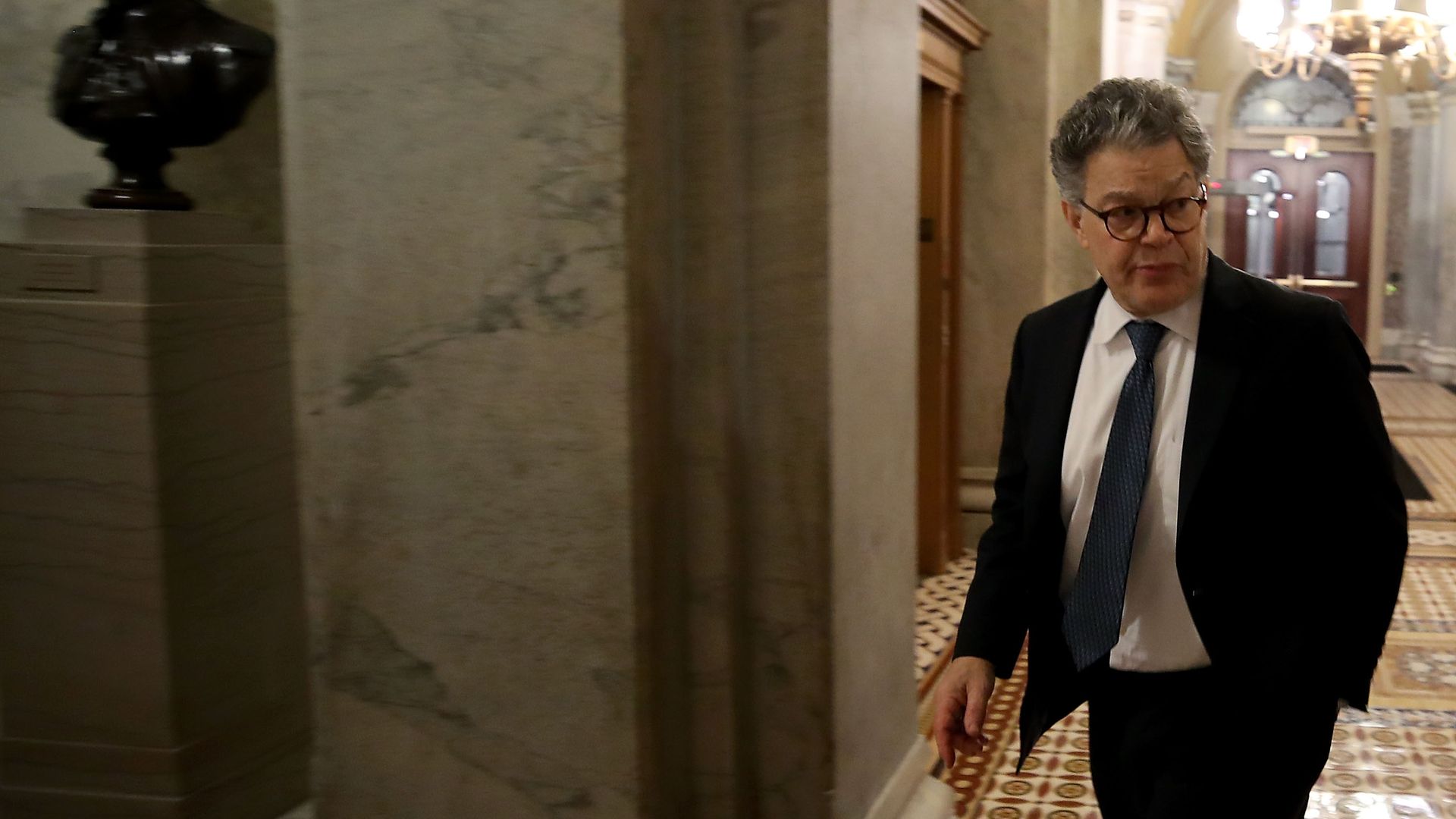 Sen. Al Franken is being accused by a seventh woman who alleges he tried to forcibly kiss her in 2006 in the studio of his radio show, Politico reports.
Why it matters: Although these instances all allegedly happened before Franken joined the senate, the mounting allegations against him add to the growing problem of high-profile men abusing their power and sexually harassing women. And he joins the numerous sitting lawmakers and candidates who are facing similar allegations.
Context: Franken told Politico "this allegation is categorically not true," but fellow Democrat Rep. John Conyers resigned just yesterday after facing similar allegations of sexual misconduct.
The details: The woman was in her 20s when the incident allegedly happened, and she is a former Democratic congressional aide. She told Politico she was trying to leave the radio studio when she turned around to find Franken right behind her. "He was between me and the door and he was coming at me to kiss me. It was very quick and I think my brain had to work really hard to be like 'Wait, what is happening?' But I knew whatever was happening was not right and I ducked," she told Politico. "I was really startled by it and I just sort of booked it towards the door and he said, 'It's my right as an entertainer.'"
Editor's Note: Sign up for Axios newsletters to get our smart brevity delivered to your inbox every morning.
Go deeper