RNC resumes backing of Moore as DNC calls on Franken to resign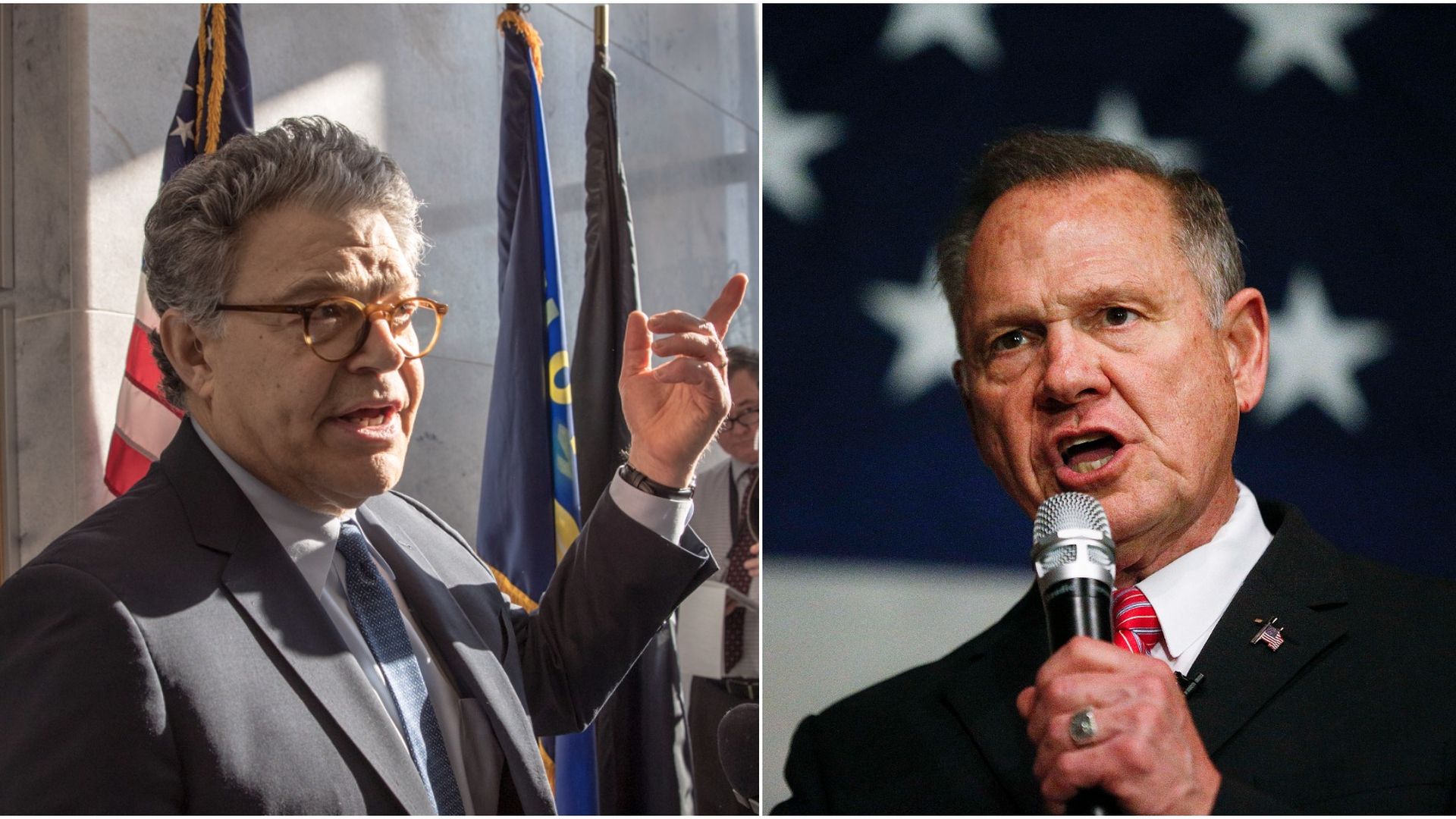 The Republican National Committee confirmed today that it is renewing its financial support for Alabama Senate candidate Roy Moore, at the same time as the chairman of the Democratic National Committee, along with a growing list of Democratic Senators, called for the resignation of Sen. Al Franken.
Why it matters: Al Franken has been accused of sexual misconduct, including unwanted kissing and groping by seven different women. Roy Moore has been accused of sexual assault and harassment by at least 9 women, one of whom was 14 years old at the time of the alleged assault. While senior Republicans initially called on Moore to step down, the party has come around to support the candidate again. Democrats are moving in the opposite direction on Franken.
Go deeper