58 House Dems vote for failed resolution on Trump impeachment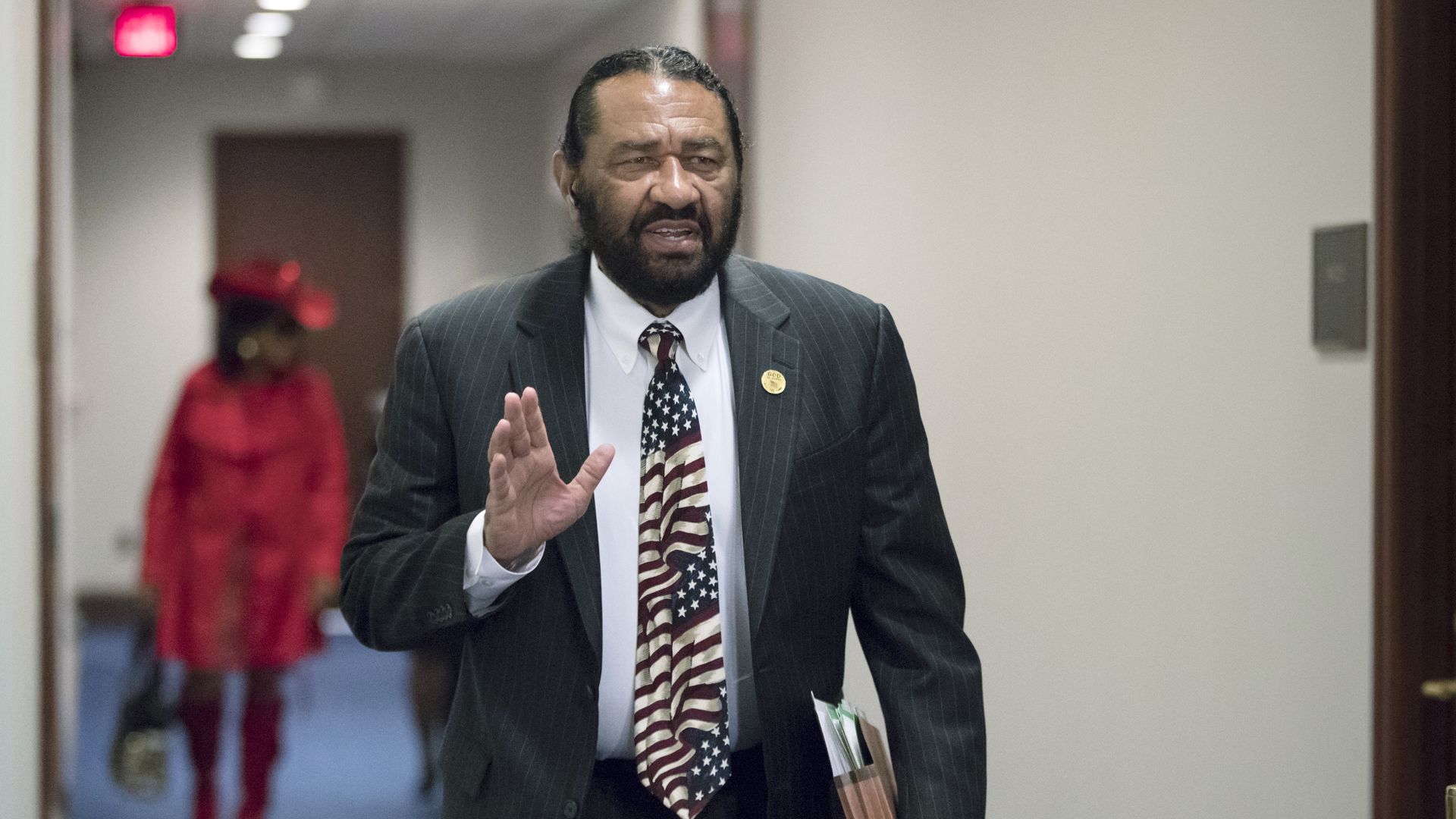 58 House Democrats vote on Wednesday to open debate on a motion to impeach President Trump, but the effort for Rep. Al Green of Texas was overwhelmingly rejected by a 364-58 margin.
Why it matters: Green was the first member of Congress to advocate for Trump's impeachment, an idea supported by 40% of Americans, according to an October poll from the Public Religion Research Institute. House Democratic leadership called Green's move premature.
Key Quote: "Now is not the time to consider articles of impeachment," Democratic leader Nancy Pelosi and Minority Whip Steny Hoyer said in a joint statement, moments after Green introduced his articles of impeachment.
Dig deeper: The current list of lawmakers who want to impeach Trump.
Go deeper