Victims in mysterious Cuba attacks have brain abnormalities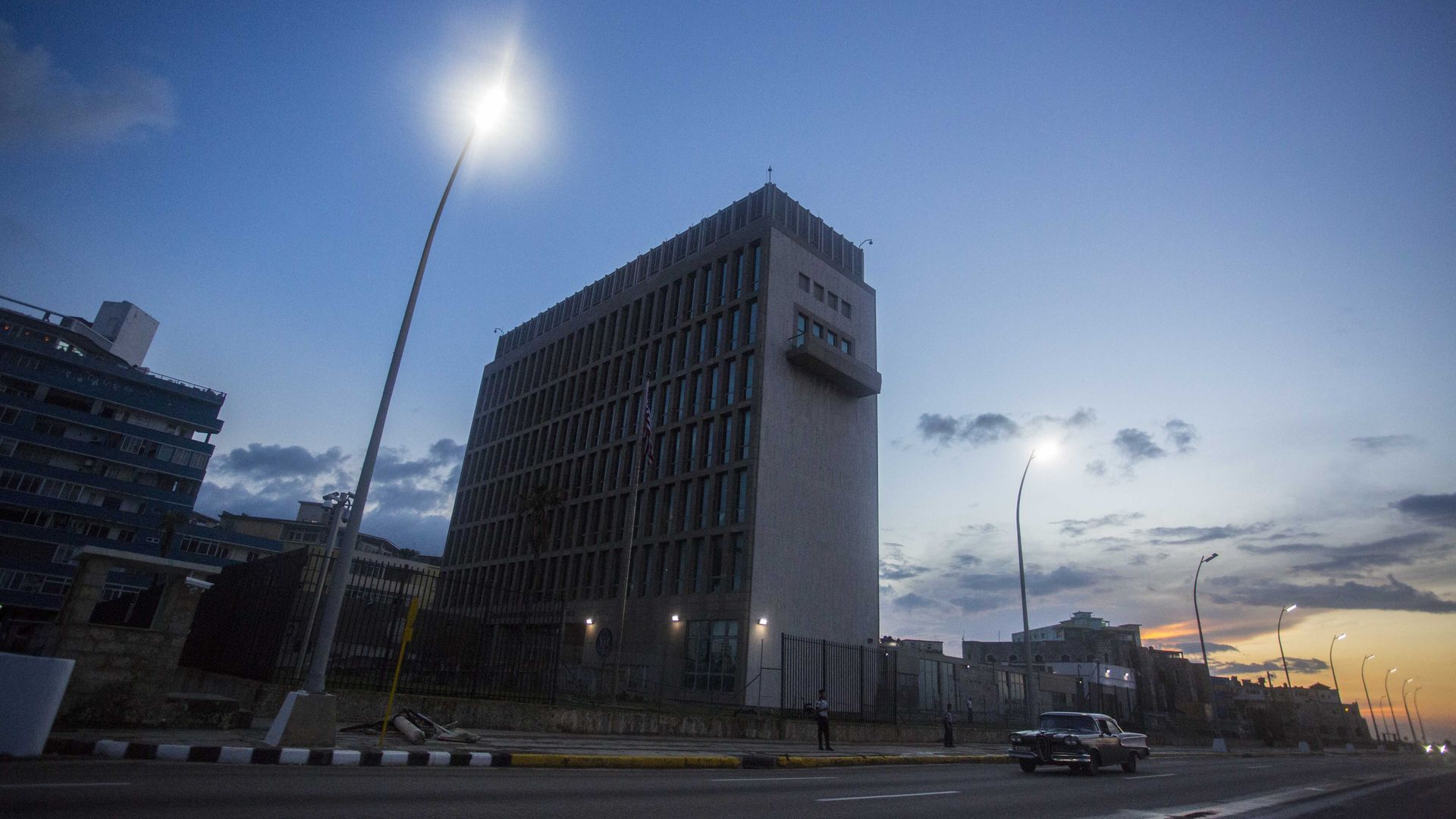 The victims of mysterious attacks on workers at the U.S. embassy in Havana, Cuba, have "developed changes to the white matter tracts that let different parts of the brain communicate," per the AP. It's the most specific physical symptom identified amongst the victims as doctors have begun to treat their condition as a previously unforeseen illness.
Why it matters: The finding provides some clarity that something tangible happened to the 24 embassy workers and family members who mysteriously fell ill in Havana. The U.S. government had previously blamed the attacks on a "sonic weapon" — though these new physical findings are not consistent with an acoustic attack — but has since avoided using that term.
Go deeper