Scoop: China's envoy visiting D.C. over North Korea and trade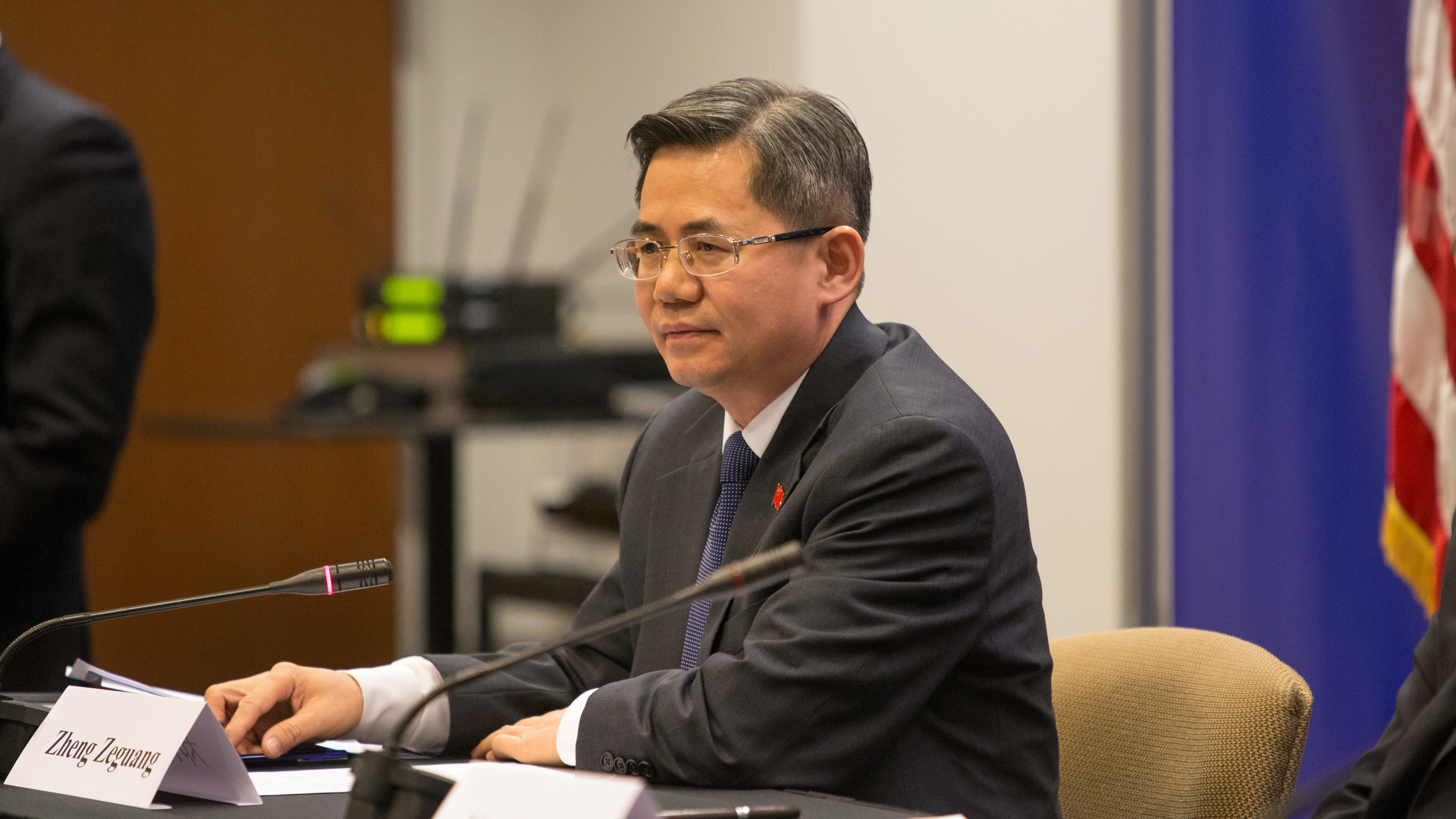 Beijing has dispatched Vice Minister of Foreign Affairs Zheng Zeguang 郑泽光 for a visit to D.C. starting today, on what a knowledgeable source describes as a "firefighting" mission with the apparent goal of preventing an escalation of tensions over North Korea.
What it means: Beijing is concerned enough about the trajectory of the relationship with the U.S., especially over North Korea and trade, to send the vice minister, who is expected to replace Cui Tiankai as Beijing's ambassador to the U.S.
Specifically, this is a sign Beijing is hopeful it can prevent the U.S. from attacking the DPRK and from sanctioning Chinese entities, such as a major financial institution or PetroChina, if Beijing does not cut off oil supplies to North Korea, as the Trump administration is demanding.
Beijing is concerned about recent talk by the National Security Advisor and Sen. Lindsey Graham about the increasing risk of war. It has no doubt heard the rumor that the U.S. told South Korea Nov. 29, after the North's latest test, that it may strike the North unilaterally. So far though, Xi's efforts to find some sort of compromise are just not compelling or feasible.
North Korea is not the only issue worrying Beijing. Politico reported Tuesday that...
It's only been 109 days since USTR launched a Section 301 investigation that could lead to unilateral trade action against China, but there are already signs the Trump administration could release its conclusions and move into the remedy phase of the probe much sooner than the one year it has to complete the investigation.
Two sources told Morning Trade that USTR has completed a draft report that is now being shared with the interagency committee overseeing the investigation. A USTR spokeswoman wouldn't comment on the report's status, but said it has not gone to the White House and declined to provide any update on when it would be released.
Bottom line: Xi seems to have thought that Trump's Beijing visit went well and that the issues in the relationship were under control. Now the Trump administration appears to have Beijing rattled. If Xi really thought things were going well then there are questions about the quality of information he is receiving.
More: Read the full story on Bill's subscription newsletter and follow China news via the free, weekly Axios China newsletter.
Editor's note: We corrected the headline to state it is an envoy and not a "top envoy" visiting today.
Go deeper