https://www.axios.com/trump-official-advocates-for-coal-industry-8c7c18cc-bd4b-4e18-b98c-2e485ed266b6.html

Trump official: "I'm an advocate for the coal industry"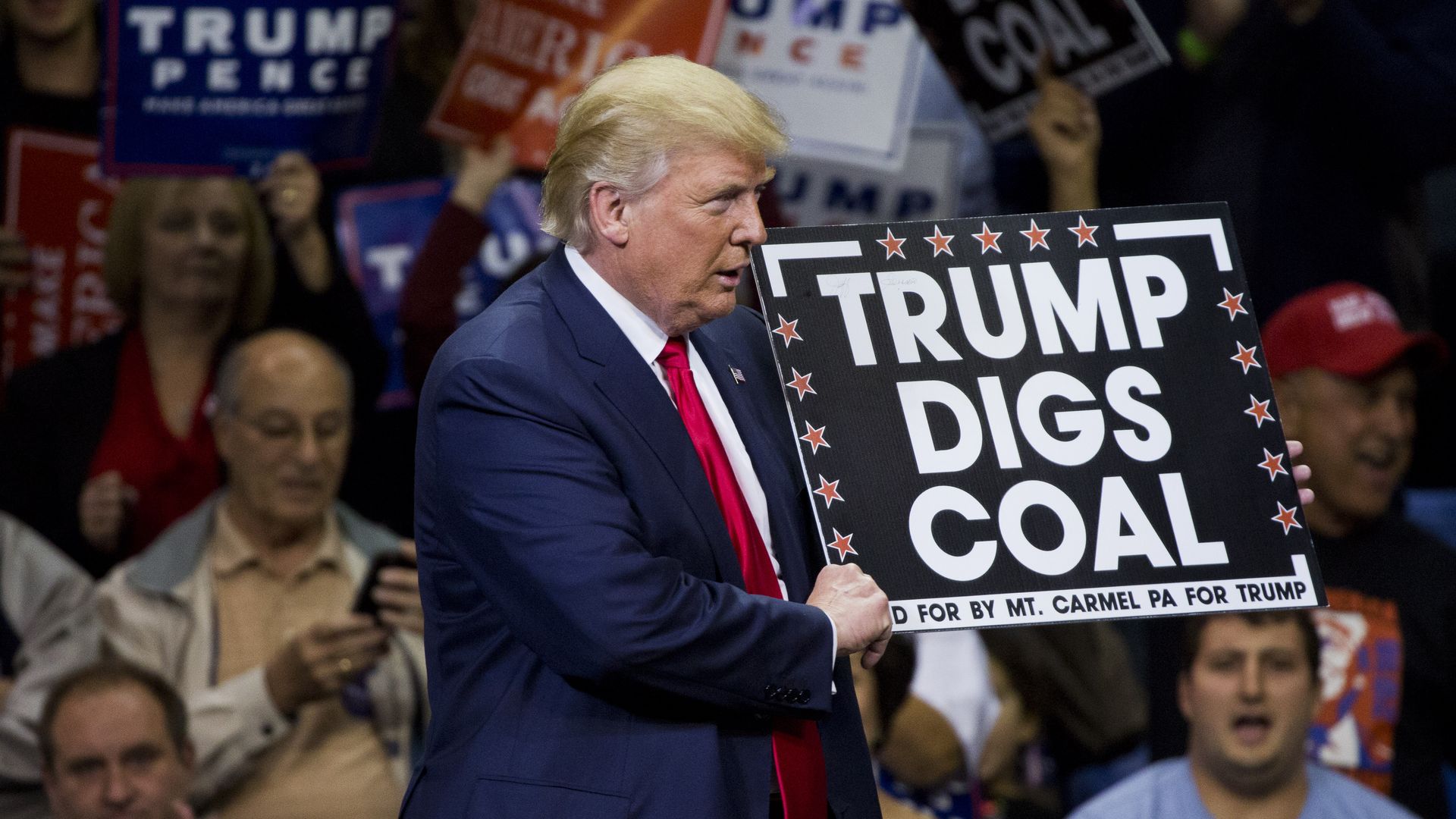 At a coal conference in West Virginia Wednesday, a Trump administration official said he's in Washington for one reason: to help the coal industry, according to S&P Global.
Why it matters: This is an incredibly blunt, politically transparent admission of President Trump's pro-coal agenda. Politicians of all stripes often push policies that favor one type of energy source over another, but department officials don't usually articulate it quite so clearly.