https://www.axios.com/saudi-nuclear-deal-presents-diplomatic-dilemma-a693fc5e-6088-4ecc-97b7-3f03a0ffa56a.html

Expert Voices
Saudi nuclear deal presents diplomatic dilemma for U.S.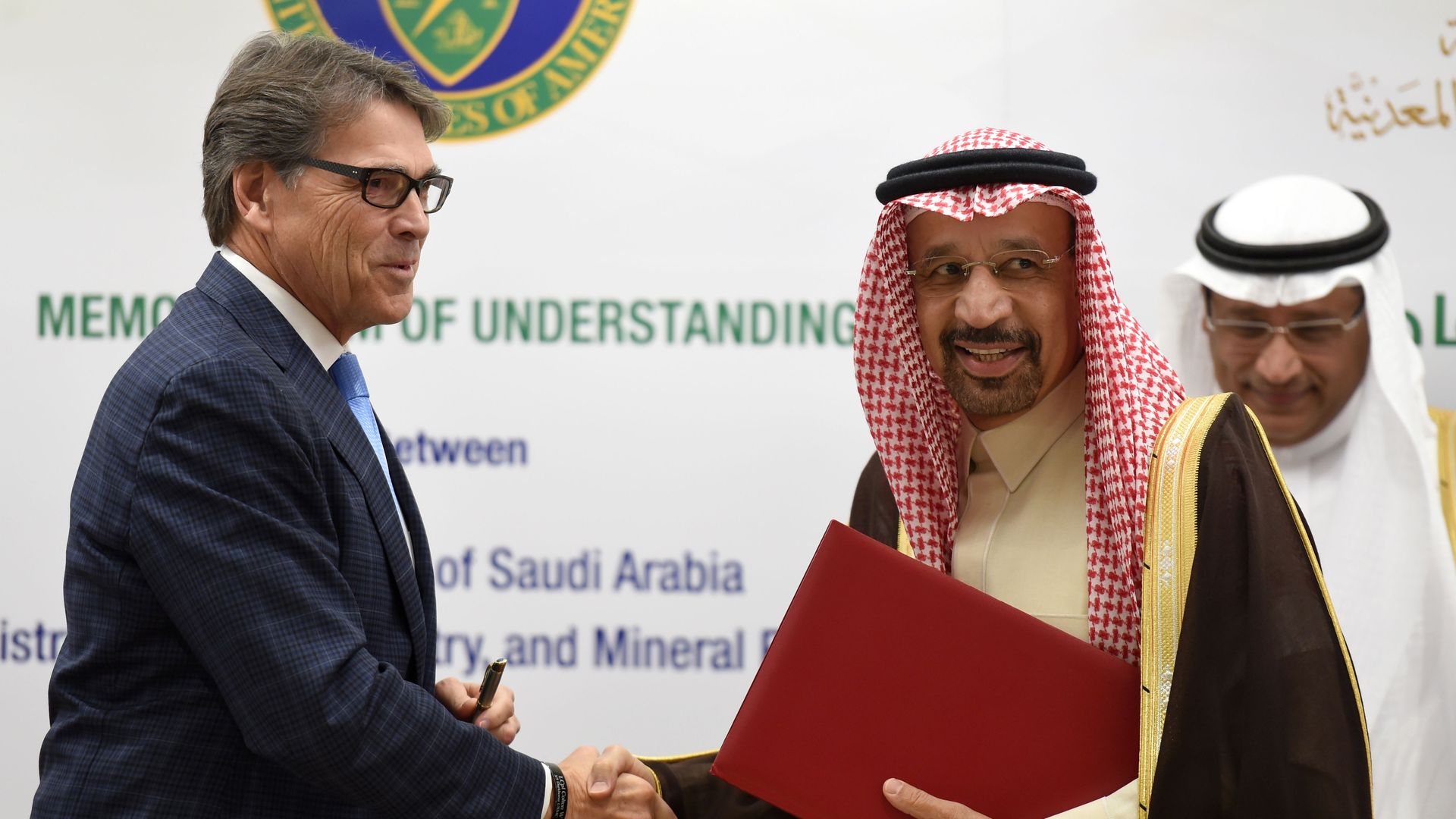 When Saudi Arabia opened the bid for construction of its first nuclear power plant, the U.S.–based manufacturer Westinghouse was eager to beat out Russia's Rosatom and China's National Nuclear Corporation for the deal. Last week Energy Secretary Rick Perry traveled to London to discuss the potential for a nuclear cooperation agreement with senior Saudi officials.
Why it matters: In order to secure the deal, the Trump administration may relax the U.S.'s "gold standard" nonproliferation guidelines — conditions that would prohibit Saudi Arabia from enriching uranium or reprocessing spent fuel. In that case, neither outcome of the bidding process would come without downsides.