Lawmakers prepare national security pitch for quantum bill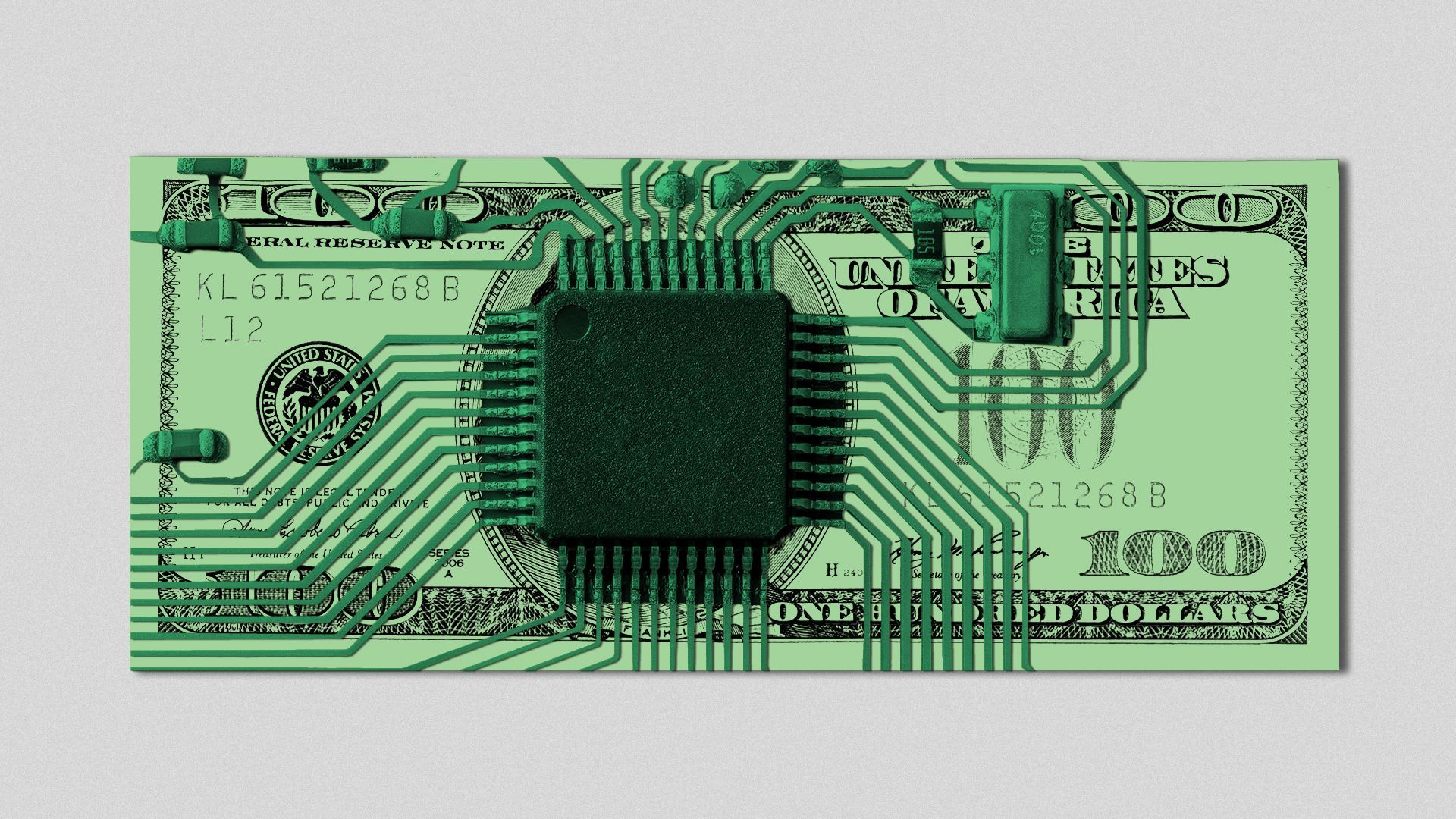 Lawmakers are gearing up to justify why more money is needed for quantum computing as Republicans look to cut costs government-wide.
Driving the news: House Science Committee chair Frank Lucas and Ranking Member Zoe Lofgren will introduce legislation Friday to reauthorize the National Quantum Initiative Act.
The bill aims to expand the scope of the law from supporting fundamental research and development to include applied research.
"The bill we plan to introduce on Friday is the product of months of productive bipartisan work. It represents rigorous stakeholder input on what the quantum science and technology sector needs most right now from Congress," Lofgren said.
State of play: Committee aides told Axios they plan to frame the importance of getting the law passed as a matter of national security.
"Our big case that we're going to be making is the national security and economic security threat given on the DOD front," one aide said.
"Both the cyber threats — if someone else has the quantum capabilities, they can hack into our infrastructure and the concerns around that — and also just the broader investments of us falling behind."
"Those are going to be the cases that we're making to our Republican conference, and hopefully getting buy-in from some other committees that have an interest in this as well."
By the numbers: As House Republicans push hard for lowering the country's deficit by cutting spending, here is what this bill would cost.
$3.6 billion over five years is the bill topline.
$1.8 billion over five years for new centers and institutes and to bolster support for existing ones.
$1.4 billion of authorized CHIPS and Science Act funds is set aside over four years to support NQIA activities.
$413 million over five years to support activities and infrastructure to advance the quantum industry.
Yes, but: Authorizing money does not guarantee government agencies will get it.
Much CHIPS and Science Act funding, for example, still hasn't been appropriated.
What they're saying: "What is critically important is that the NQI expands U.S. quantum programs to include near-term and longer-term application development and offers a more balanced approach on hardware and software," D-Wave global government relations leader Allison Schwartz said.
"Including all types of quantum technologies, such as quantum annealing and quantum-hybrid, and supporting commercialization efforts will help pave the way for a robust domestic quantum industry and strong U.S. quantum computing programs."
Quantum Industry Coalition executive director Paul Stimers: "The National Quantum Initiative has helped the U.S. quantum industry grow over the last five years, and it's time to take the next steps to promote U.S. quantum leadership."
What's next: The committee is working to hold a markup in the next two weeks, an aide said.
Go deeper