Next Senate AI forum will focus on elections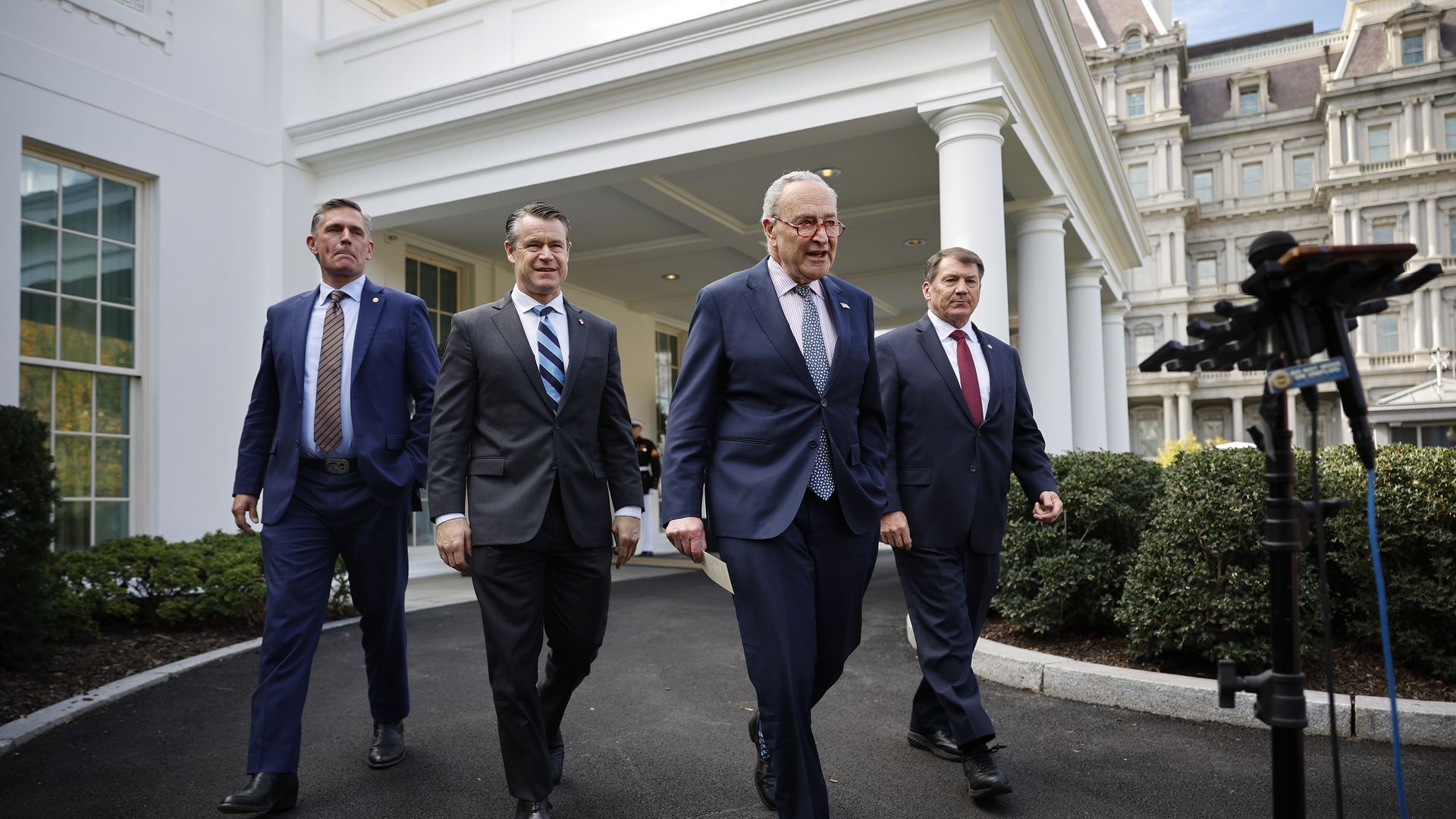 Next week, a bipartisan Senate AI forum on Capitol Hill will focus on elections and AI, Senate Majority Leader Chuck Schumer told reporters Wednesday.
Driving the news: Following a forum on workforce development and training around AI, Schumer said there would be a "bunch" more AI forums, with one on Nov. 8 centered on elections.
"This is such a huge topic that encompasses so much that we need a whole bunch of these forums."
"But at the same time, our committees are beginning to learn from these forums and starting to write legislation in a bipartisan way."
Of note: Senators meet again from 3 to 5pm ET this afternoon for the fourth forum, which will highlight high-impact AI.
Go deeper