Exclusive: Details on Schumer's next AI forum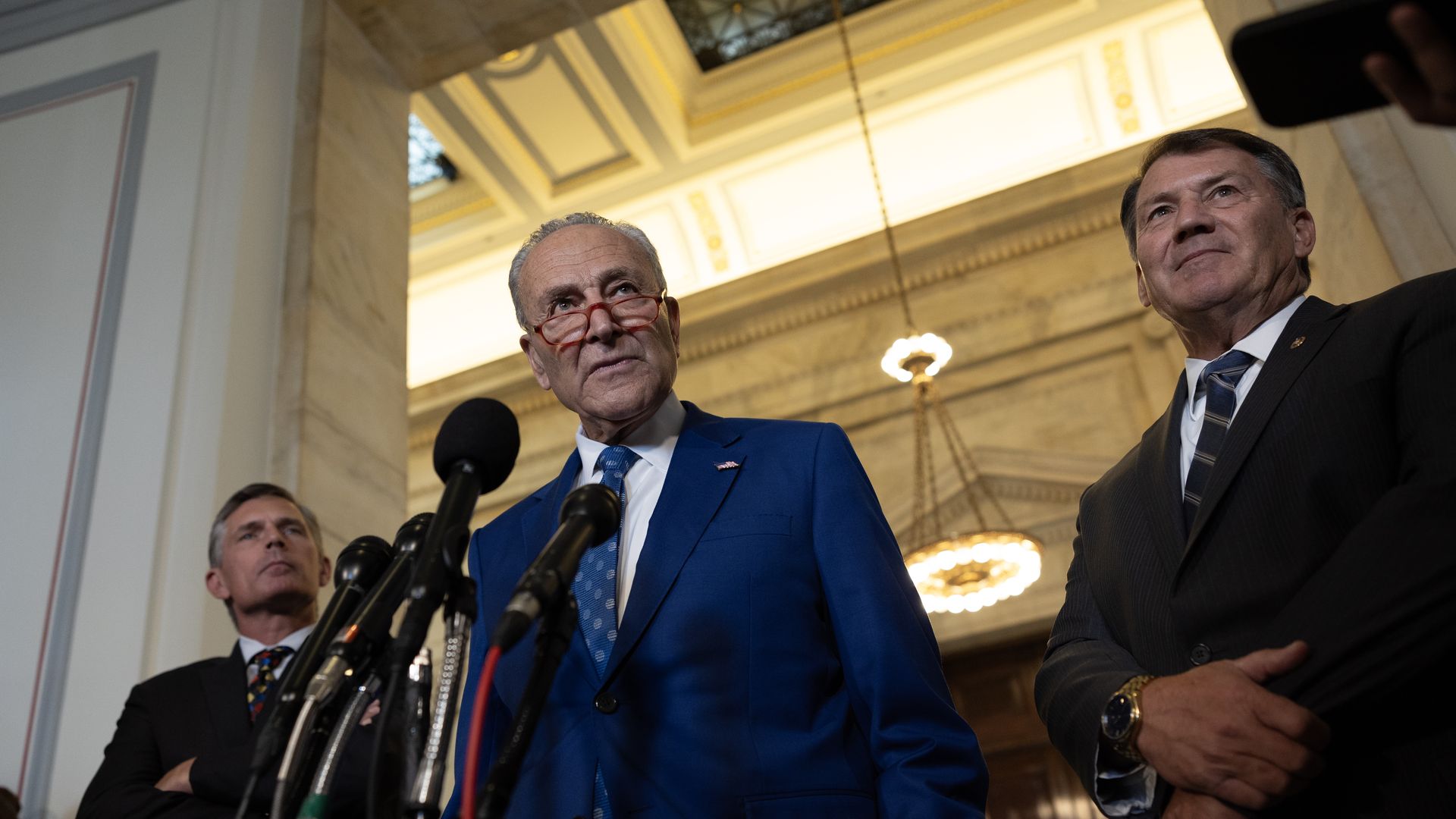 Senate Majority Leader Chuck Schumer's next forum on artificial intelligence will take place Oct. 24 and focus on innovation, his office shared exclusively with Axios.
Driving the news: The invite list for Schumer's second AI forum in the Capitol features AI companies like SeedAI and Cohere and VCs Andreessen Horowitz and Kleiner Perkins, along with academics and labor leaders.
Schumer's first forum featured CEOs of the biggest tech and AI companies including Mark Zuckerberg, Bill Gates, Sundar Pichai and Elon Musk.
The series is meant to educate lawmakers and form the basis for legislation regulating AI.
What they're saying: "This Forum's focus on innovation – both the transformational innovation that pushes the boundaries of medicine, energy, and science, and the sustainable innovation necessary to drive advancements in security, accountability, and transparency in AI - will explore how the federal government can best ensure the US remains a leader in AI while developing better and safer system," reads the invitation.
Details: Invitees include:
Marc Andreessen – Andreessen Horowitz, Co-founder & General Partner
Ylli Bajraktari – SCSP, President & CEO
Amanda Ballantyne – AFL-CIO Technology Institute, Director
Manish Bhatia – Micron, Executive Vice President
Stella Biderman – ElutherAI, Executive Director
Austin Carson – SeedAI, Founder & President
Steve Case – Revolution, Chairman & CEO
Patrick Collison – Stripe, Co-founder & CEO
Tyler Cowen – George Mason University, Professor
John Doerr – Kleiner Perkins, Chairman
Jodi Forlizzi – Carnegie Mellon University, Professor
Aidan Gomez – Cohere, Co-founder & CEO
Derrick Johnson – NAACP, President & CEO
Sean McClain – AbSci, Founder & CEO
Alondra Nelson – The Center for Civil Rights and Technology, Senior Advisor
Kofi Nyarko – Morgan State University, Professor
Alexandra Reeve Givens – Center for Democracy and Technology , President & CEO
Rafael Reif – MIT, Former President
Evan Smith – Altana Technologies, Co-founder & CEO
Max Tegmark – Future of Life Institute, President
Suresh Venkatasubramanian – Brown University, Professor
Go deeper