Google's Bhatia on the broken U.S. immigration system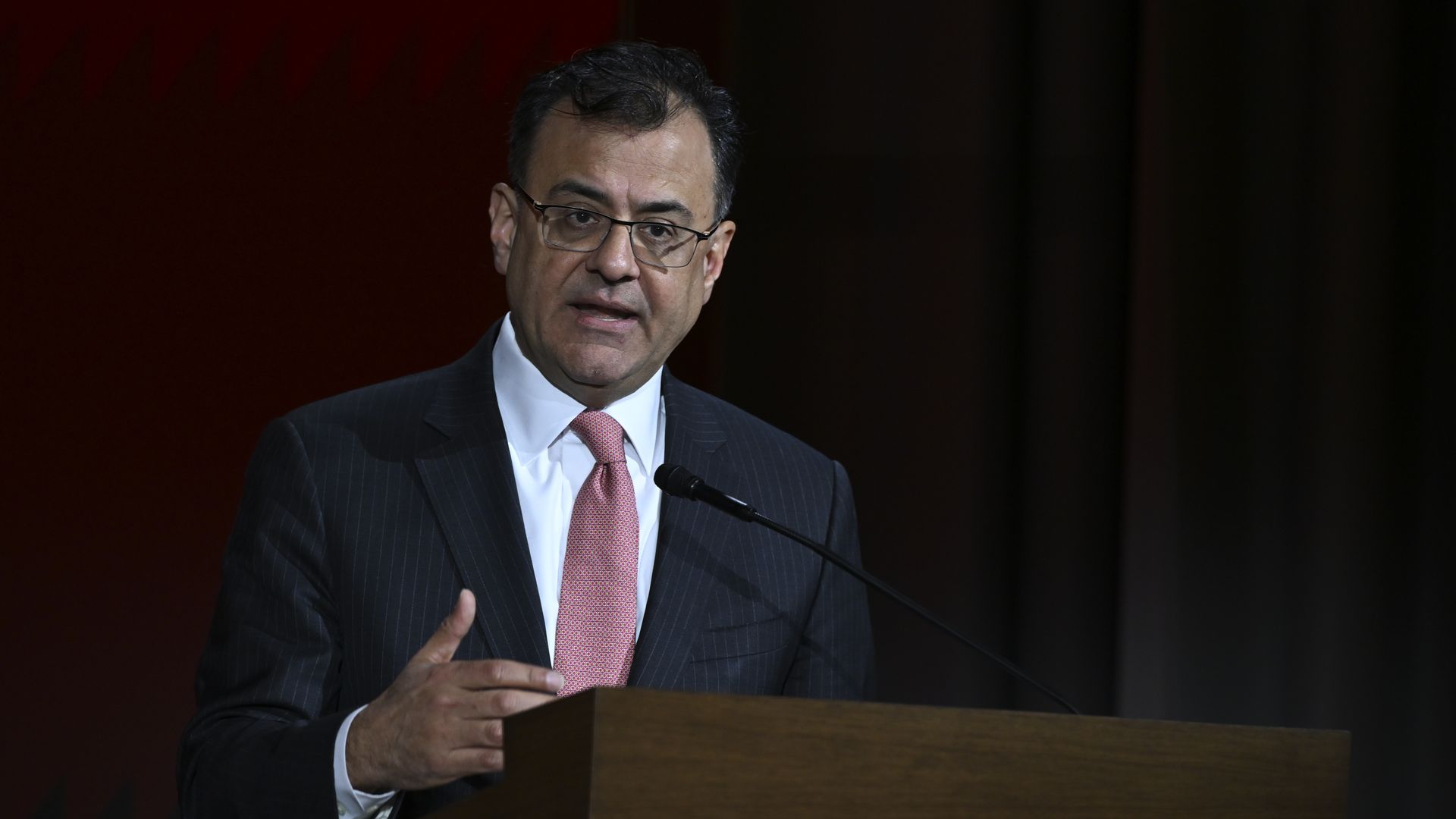 There's broad agreement among U.S. companies that domestic workforce development alone won't be enough to meet the labor demand that technology is bringing.
Karan Bhatia, Google's global head of government affairs and public policy, discussed in an interview with Axios why immigration reform is key for U.S. competitiveness.
Bhatia is calling on Homeland Security Secretary Alejandro Mayorkas and Secretary of State Antony Blinken to allow employment-based visa applications to be filed regardless of applicants' country-based priority date in a forthcoming bulletin.
The move, which would allow more visas to be issued, has bipartisan support in Congress.
Below is an excerpt from the conversation, which has been edited and condensed for clarity.
Can you describe how the country's immigration system is not working?
There is often a substantial delay or inability to bring people in on temporary visas. Once they get here, those H-1B visa holders are then often caught in an extended process to qualify for permanent residence or a green card.
And in the interim period, which can be years and years, they are subject to restrictions, often effectively precluding them from traveling home.
Their spouses often can't work and their kids are often in a situation where even though they may have lived most of their lives in the United States, they will have to return.
How does the U.S. compare with other countries on immigration?
We're competing with companies, sectors, and industries in other countries with immigration systems that are much more user-friendly and designed to attract these highly skilled workers. Frankly, the U.S. system has the opposite effect — it is actively discouraging highly skilled workers from coming to the United States.
It's terribly stressful for employees, some of whom ultimately decide that it's not worth the stress anymore and will leave to go to another country. You hear about employees relocating to Canada, Europe, (and) countries in Asia.
What does Google want Congress and the administration to do about it?
What we are asking for here, from either the administration or Congress or both working together, are solutions to address the green card backlog problem because it is trapping thousands of people in this state where they are unable to live normal lives and it is becoming a significant challenge for our workforce and our competitiveness.
Are you thinking about this in terms of the presidential election next year and how your efforts might land with a Republican White House?
The issue of how do we attract and retain the world's best talent to enable America to be economically competitive in these most critical industries is not a partisan issue.
It does, however, get caught up in the broader issue of immigration. I wouldn't necessarily say we're advancing this issue this year versus a different year because of election-related concerns. I'd say we're pushing for it because it remains a significant impediment.
Go deeper