The FCC's new power over prison call costs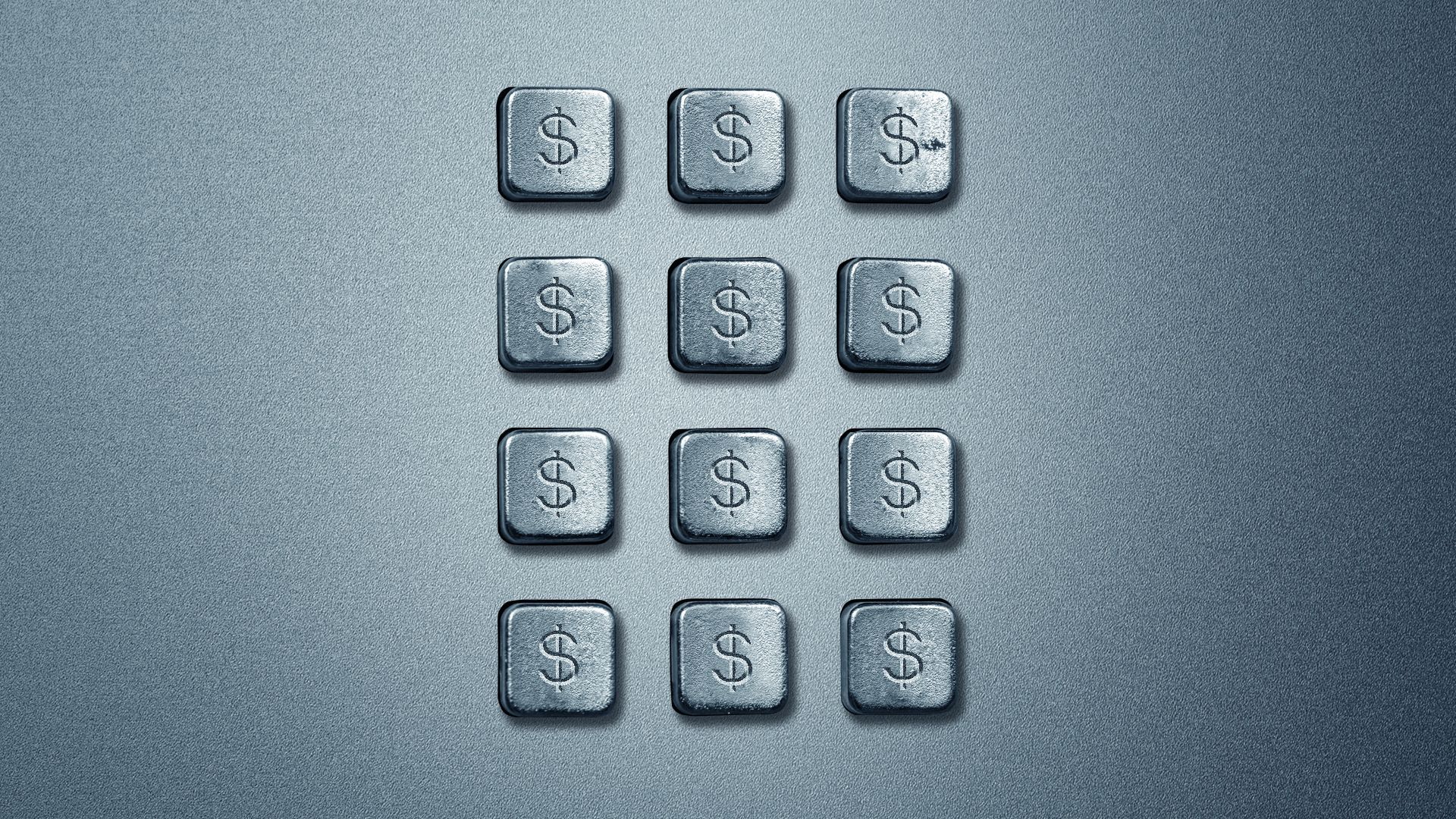 The FCC is grappling with what a fair price should be for placing a call from a correctional facility.
Why it matters: How the FCC implements the Martha Wright-Reed Act, which empowers the agency to cap the cost of a phone or video call made by an incarcerated person, will affect families throughout the country.
State of play: Under the law, signed in January, the FCC must complete the rulemaking between June and December 2024.
Advocates and telecommunication companies don't agree on what should be factored into the cost of placing a call from prison, a financial burden that often falls on the poorest families in the U.S.
The agency is reviewing comments from outside groups regarding how best to implement the law.
It's also determining how it will collect data from companies to determine an appropriate cap.
Catch up fast: Although the Martha Wright-Reed Act gives the FCC the power to regulate video calls for the first time, the agency does have a history of regulating phone calls.
Today, calls made across state lines have a cap of 12 to 14 cents per minute at larger correctional facilities. At smaller facilities, it's 21 cents per minute.
Most incarcerated people have ended up paying similar rates for in-state and out-of-state calls — in part because it's difficult for companies to track where the call is going — but some are still paying what advocates say are exorbitant rates.
Meanwhile, the price of placing video calls remains high across the board. The Prison Policy Initiative found the cost varies widely by facility.
In Montana, for example, a 20-minute video call could cost $12.99 in one county and $5 in another.
The big picture: Activists view prison phone justice as part of the larger issue of mass incarceration. The U.S.' various criminal justice systems —state and federal prisons, local jails and other types of correctional facilities — hold nearly 2 million people behind bars.
Communication with loved ones is known to reduce recidivism and conflict within facilities.
Yes, but: Getting reliable data from companies will be key to properly assess how much it should cost to place a phone or video call.
"Reality-checking the data that is submitted to the agency against other factual information the agency can collect is 100% what the agency should do and I believe that they're proceeding in that direction," Cheryl Leanza, a media policy consultant for nonprofits, said.
Flashback: In 2021 the FCC found that Global Tel Link's cost data was inaccurate and the company "may" have overstated those costs.
ViaPath, formerly known as GTL, is the largest prison and jail phone provider in the country. ViaPath and Securus, the second largest, control most of the prison phone market.
The other side: Margita Thompson, communications officer for Securus' parent company, Aventiv, said the company supports the Martha Wright-Reed Act and would like the FCC to establish "a uniform rate cap" within and across states that is based on data-driven analysis.
In a filing, the company says they already are being asked "for an unprecedented level of detail on the demand for, and expenses associated with" incarcerated people's calling services.
"Advocates appear to believe that the collection of ever more information subdivided into ever more discrete categories will heighten precision and diminish the ability of providers to submit inflated costs. This belief simply does not reflect reality."
ViaPath, meanwhile, said in its filing that the FCC's existing rate caps for phone calls are "just and reasonable" and provide fair compensation for providers based on data already collected.
What they're saying: "We don't think that starting with the data that comes from a predatory industry that has a history of lying to the FCC is the best place to start," said Bianca Tylek, executive director of advocacy organization Worth Rises.
"The FCC has for years attempted to address this terrible problem, but we had been limited in the extent to which we can address rates for calls made within a state's borders and consider industry-wide costs," an FCC spokesperson said.
The FCC's Wireline Competition Bureau in July substantially revised, expanded and updated a new mandatory data collection, which an FCC official said should help ensure providers submit more accurate and consistent data.
The latest: The Brattle Group, which has been working with an advocacy organization representing incarcerated people, is recommending starting the process by looking at the larger telecommunications industry.
From there, additional costs that are specific to correctional facilities —namely equipment like phones or cameras — can be incorporated.
"If you look to the broader telecommunications market that is subject to competition, where those forces are present, then you can ask, what's it cost to make a phone call? Let's start with that," Brattle principal Coleman Bazelon said.
What's next: Although the FCC could never require companies to offer a free service, state and local governments that run correctional facilities can choose to treat calls like electricity or heat and cover the expense.
That's where advocates are looking to continue driving down the cost of correctional facility calls to zero. Colorado, Minnesota, Massachusetts, California and Connecticut have made calls from state prisons free, and 12 other states are considering similar measures.
"There are natural limits on what an agency can do to regulate companies that still need to maintain profitability, and that's where it becomes important to lobby states and counties to also do their part, which is to refuse to take commissions on these calls," Prison Policy Initiative communications strategist Wanda Bertram said.
Go deeper