Canada follows its own true north on tech policy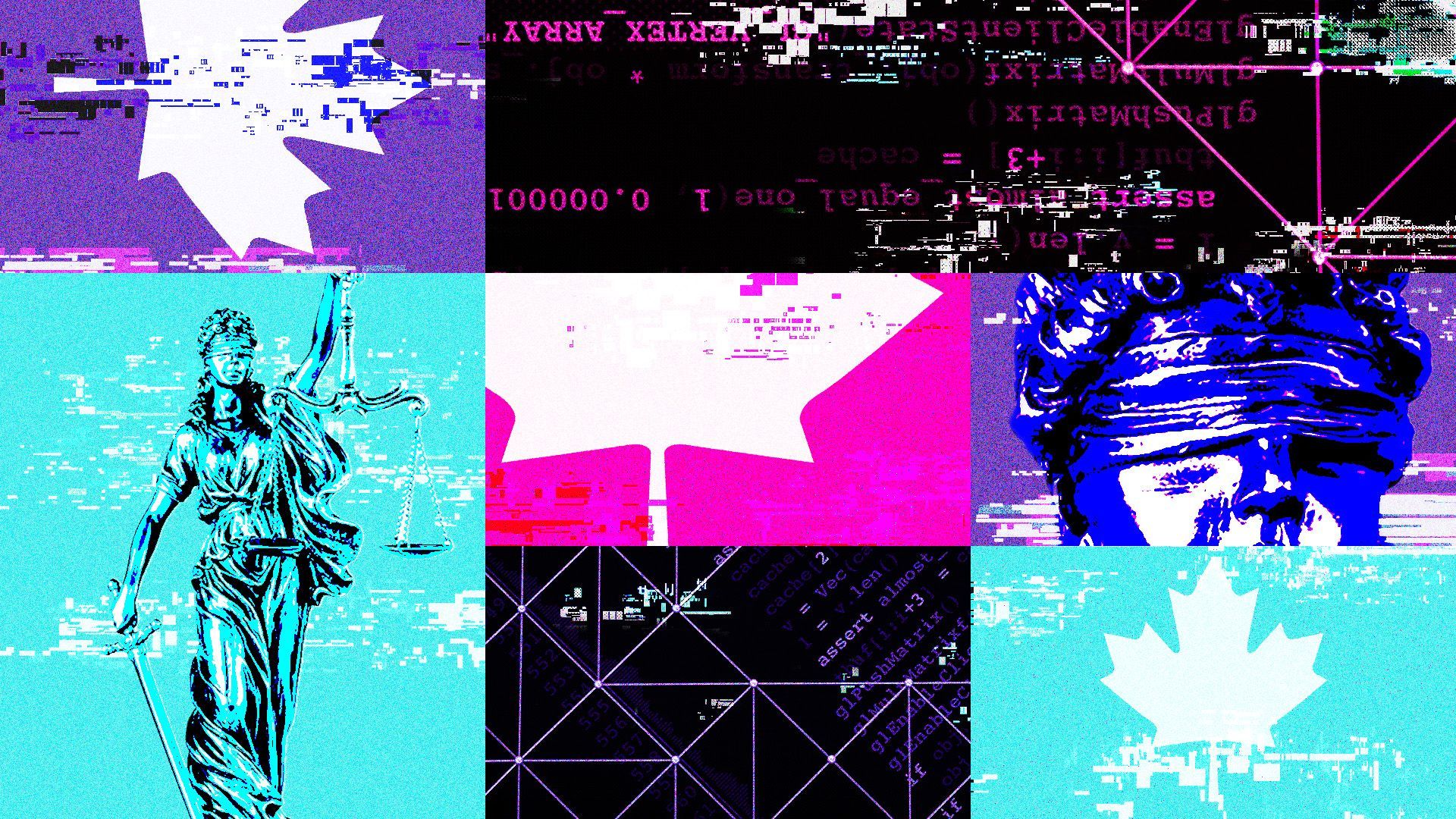 The U.S.' northern neighbor is going it alone on a number of tech policy fronts, bucking international cooperation.
Driving the news: Canada released a note last week about its Digital Services Tax Act, set to go into effect as soon as January, which would impose a 3% tax on revenue for large tech companies and online marketplaces.
That would include companies like Walmart, Amazon and Meta.
Members of Congress have considered similar proposals, while the U.S. is helping lead an international strategy for digital tax.
Meta also began blocking news in Canada this month in response to a law requiring tech companies to pay news outlets for content.
Why it matters: Canada's zagging is sure to complicate conversations among G7 nations about norms for tech policy, and cause headaches for companies with a presence in the country.
In July, countries considering digital services taxes agreed to hold off applying them as an international deal is worked out, but Canada moved ahead on its own, per Reuters.
What they're saying: "The importance here of Canada moving forward is it's going to make it harder to get a lateral agreement, period," one tech industry insider told Axios. "It's breaking down one of the largest economic agreements we've ever seen."
Canada's note "shows that Canada's DST is clearly discriminatory towards U.S. companies and will harm international efforts to come to a global consensus on issues of taxation in the digital economy," National Foreign Trade Council vice president for international tax policy Anne Gordon said in a statement.
The other side: Canada's deputy prime minister Chrystia Freeland said in a statement Canada supports an international agreement but could not support an extended "standstill" of any multilateral agreement.
What to watch: Canada has also workshopped controversial policies on AI and data, online privacy protections and requirements for social media and streaming companies to carry a certain amount of Canadian content.
Parliament is currently considering a package that would implement three new laws around data protection and privacy along with AI.
Go deeper