Worthy of your time: Diversifying STEM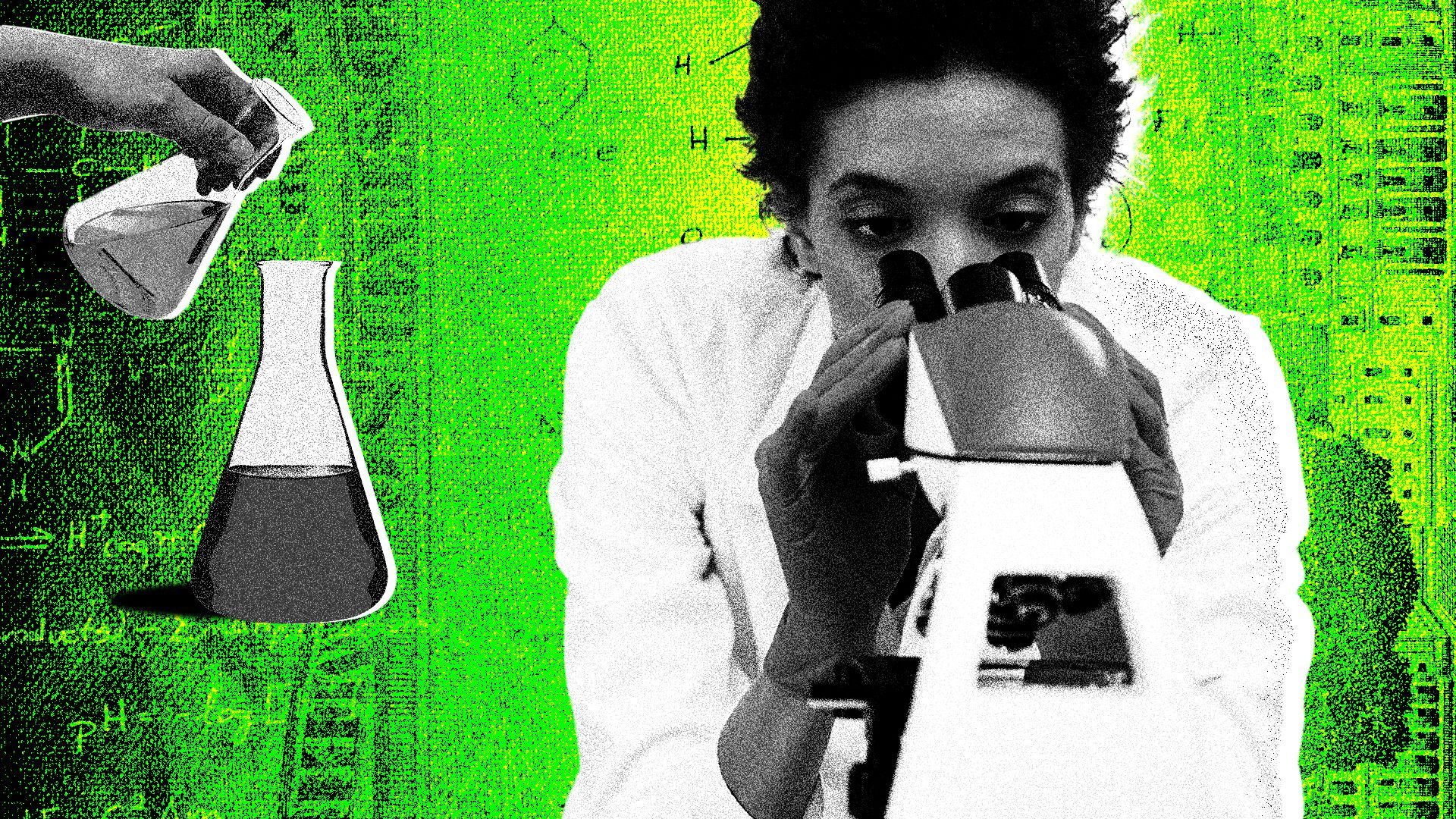 Businesses and government alike are mobilizing to fix the STEM workforce shortage — and that means amping up efforts to bring in historically underrepresented groups.
Why it matters: Technology is developing at breakneck speed and not having the people in place to meet the moment poses an existential threat to U.S. goals of remaining globally competitive.
As the country builds its workforce, it has an opportunity to attract more women, people of color and people with disabilities, whose unique perspectives will be crucial for ensuring technology is developed and deployed responsibly.
What's happening: The CHIPS and Science Act built on existing NSF diversity programs focused on minority-serving institutions, emerging research institutions and rural communities.
It also established a chief diversity officer at the agency.
"Science is great, but it's done by scientists, and then it's usually done for people," said Jacqueline Huntoon, the director of the Division of Graduate Education in the Directorate for STEM Education.
"So it's really important to keep those people and their perspectives and lived experiences in mind as we start to develop solutions."
Zoom in: José-Marie Griffiths told Axios in an interview that she's always been fascinated by making discoveries through research — her dad was a high school math teacher, her school headmistress in the U.K. was a chemist, and growing up, her hero was Marie Curie.
But Griffiths, president of Dakota State University, noted that many girls don't have similar role models from an early age helping them engage in STEM.
"What I've observed is young girls have tended to be encouraged to go into what are called the softer fields. Boys have been encouraged to go into the harder sort of engineering fields. And that has an impact on young girls. We lose them by the time they come out of eighth grade."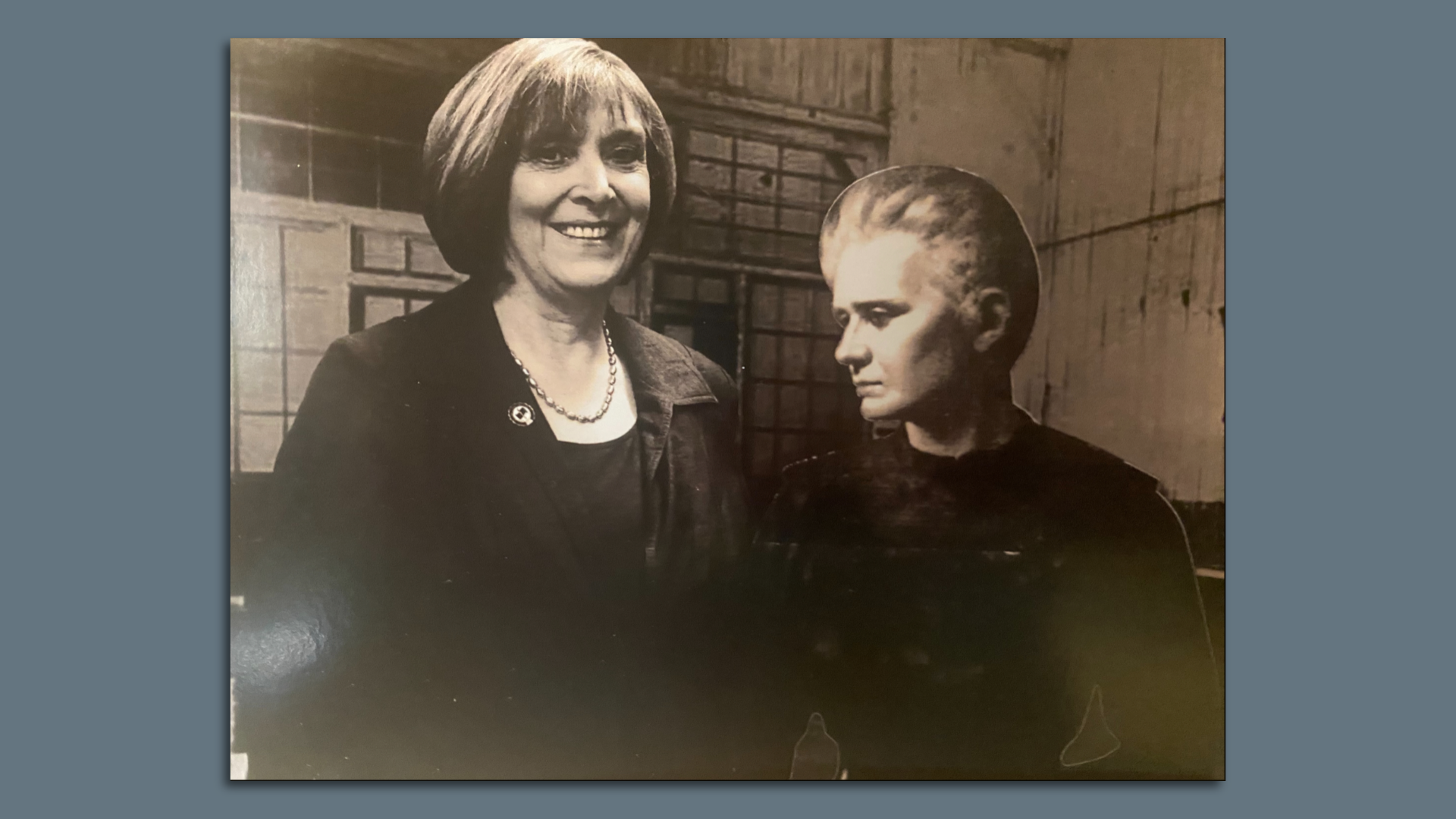 Griffiths has been involved in recruiting women into STEM fields from the beginning of her career. She's been appointed as lead or key personnel for more than 28 federal agencies, including NSF.
Dakota State has various STEM workforce development initiatives, including the Governors Cyber Academy, the CybHER Security Institute and GenCyber camps for middle schoolers, high school students and teachers. Some have received NSF funding.
Yes, but: At a July 26 AI briefing on Capitol Hill, Griffiths told senators domestic workforce development will not be enough.
"We have to have better immigration policies. We're going to have to have both domestic and international talent in cybersecurity, in artificial intelligence, and probably in quantum as we go forward."
"Let's face it, our post-war contingent of researchers, particularly researchers that have stayed and done well, are heavily international. I'm one example. And I think half of our National Security Commission on AI were people who are immigrants into the country."
"What I'm hoping we can do is to say: 'OK, immigration is a little bit of a contentious subject, but let's call out these pieces of immigration that are critical for national security, national defense and the prominence of the United States in STEM fields so that we actually can retain our leadership role in the world.'"
Zoom out: Men and white people continue to make up the largest share of the STEM workforce, but it has gradually been diversifying, according to a 2023 NSF report.
Women are being employed at a faster rate than men. Between 2011-2021, the number of women in STEM increased 31% while employment among men increased by 15%.
Underrepresented minorities made up 24% of the STEM workforce in 2021. In 2011, they made up 11%.
In 2021, 21% of workers with at least one disability worked in STEM; people with disabilities account for 3% of the total STEM workforce.
Go deeper