Meet the Republicans set to rebalance the FTC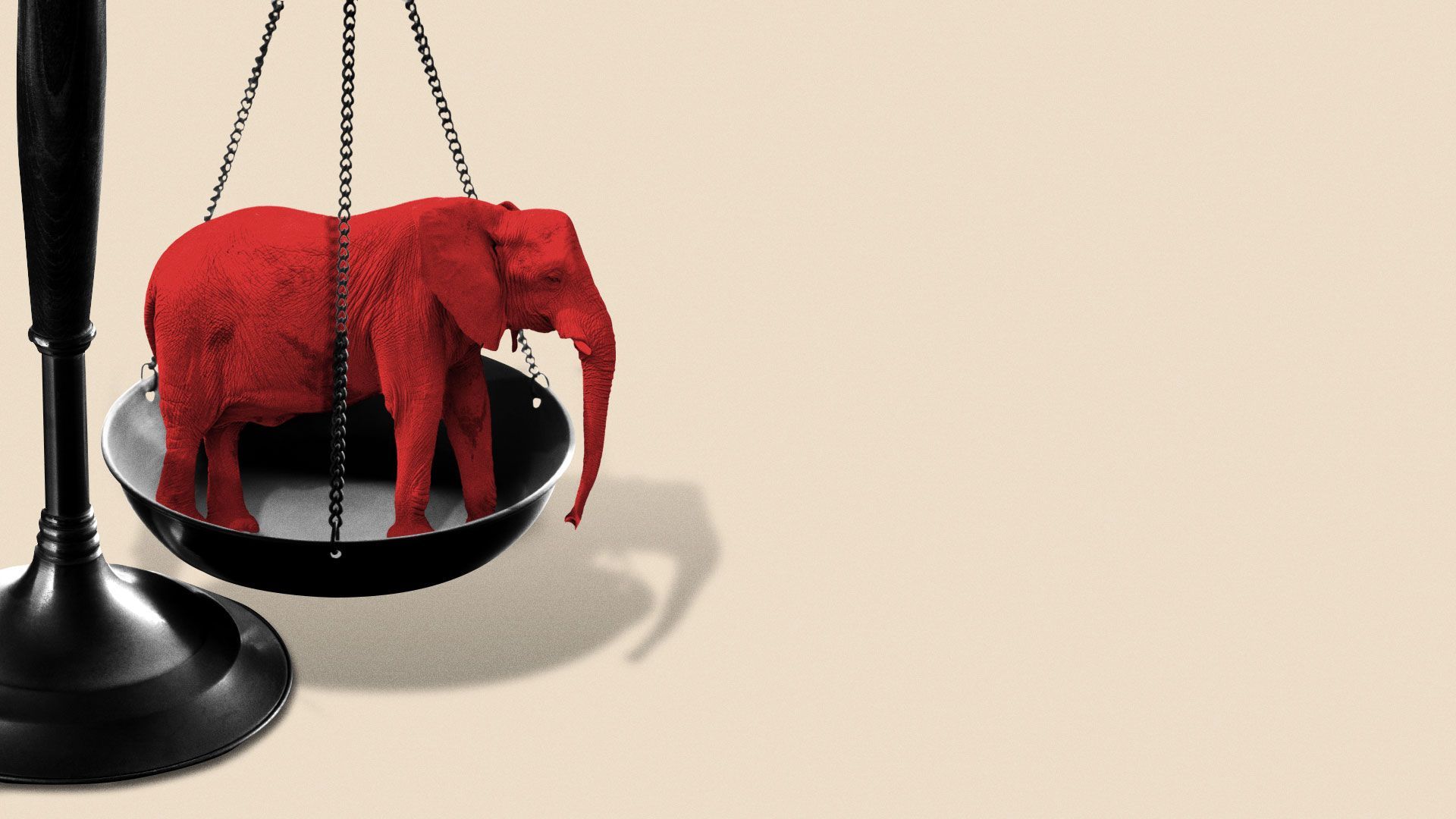 Two Republicans are waiting in the wings to join the FTC as it faces scrutiny for recent court losses and Democratic Chair Lina Khan defends the agency before Congress.
Driving the news: President Biden nominated Virginia Solicitor General Andrew Ferguson and Utah Solicitor General Melissa Holyoak to the FTC on July 3.
Ferguson has a blue-chip conservative Republican legal background. He previously served as chief counsel to Senate Republican leader Mitch McConnell.
Before that he clerked for Judge Karen L. Henderson on the D.C. Circuit and Justice Clarence Thomas at the Supreme Court. He's also worked for Sens. Chuck Grassley and Lindsey Graham, notably during the confirmation of Justice Brett Kavanaugh.
Holyoak previously was president and general counsel of the public interest law firm Hamilton Lincoln Law Institute.
In her Utah role, Holyoak participated in a bipartisan antitrust lawsuit against Google, alleging that it abused its position as a dominant app store for Android. Holyoak also worked for the Competitive Enterprise Institute, which advocates for free markets.
Between the lines: How much the timing of their confirmations will be used as a political bargaining chip between McConnell and Senate Majority Leader Chuck Schumer is yet to be seen.
The Senate Commerce Committee, reached by Axios, said there is no timing update on a hearing because the nominees' paperwork hadn't been submitted yet.
The intrigue: Some right-wing groups have already said they're opposed to Holyoak.
Conservative organizations including the Bull Moose Project wrote in a letter (first reported by Bloomberg) to Sen. Ted Cruz and other Republicans on Wednesday that Holyoak "has been working for organizations that actively support the policy aims" of companies like Google, Facebook and Amazon.
They pointed to her past work for CEI, which has defended and solicited funding from Big Tech.
State of play: Both Holyoak and Ferguson have backgrounds in consumer protection but are not perceived to have extensive antitrust experience, one source who closely watches the FTC told Axios.
The source said agency watchers are working on ensuring attorney advisers with more expansive antitrust backgrounds would work alongside the new commissioners.
"A crucial question is, how well do you work with others? Effectiveness and your ability to work with others depends a lot on your personal sensibilities," William Kovacic, a former FTC commissioner, told Axios.
Meanwhile, Khan — who suffered a major setback this week in losing a bid to challenge Microsoft's move to acquire gaming giant Activision Blizzard (which the agency then appealed) — appeared before the House Judiciary Committee for an oversight hearing Thursday.
Khan faced questions and accusations about agency overreach, political bias, recent court losses, the FTC's priorities, whether she supports capitalism and whether she should have recused herself from cases around Meta.
Khan defended the agency's approach, pointing to work on privacy and security from companies like Amazon's Ring and proposals to make it easier to cancel digital subscriptions.
The big picture: It's highly unusual for the FTC to go this long without any commissioners of the minority party in place, Kovacic said. Former Republican commissioner Christine Wilson resigned in March; Republican Noah Phillips resigned in October.
"Usually the opposition party won't put up with that for long," he said. "The gap is unusual. ... [Having a diverse slate] was specifically designed to provide a degree of insurance and debate and challenge within the agency as it made decisions."
"If you have three from the same party ... that constraining influence is diminishing."
The bottom line: Kovacic said that without any opposing party commissioners, chairs are bolder.
"If you know you're going to get that challenge, you're more careful. ... You can't be as nonchalant about how you portray what you're doing. You have to know someone is going to call you on it."
What's next: The FTC nominees may have to wait until the end of the year to finally be confirmed as Congress dukes it out for floor time for many priorities.
Go deeper