1 fun thing: Lunch with Niki Christoff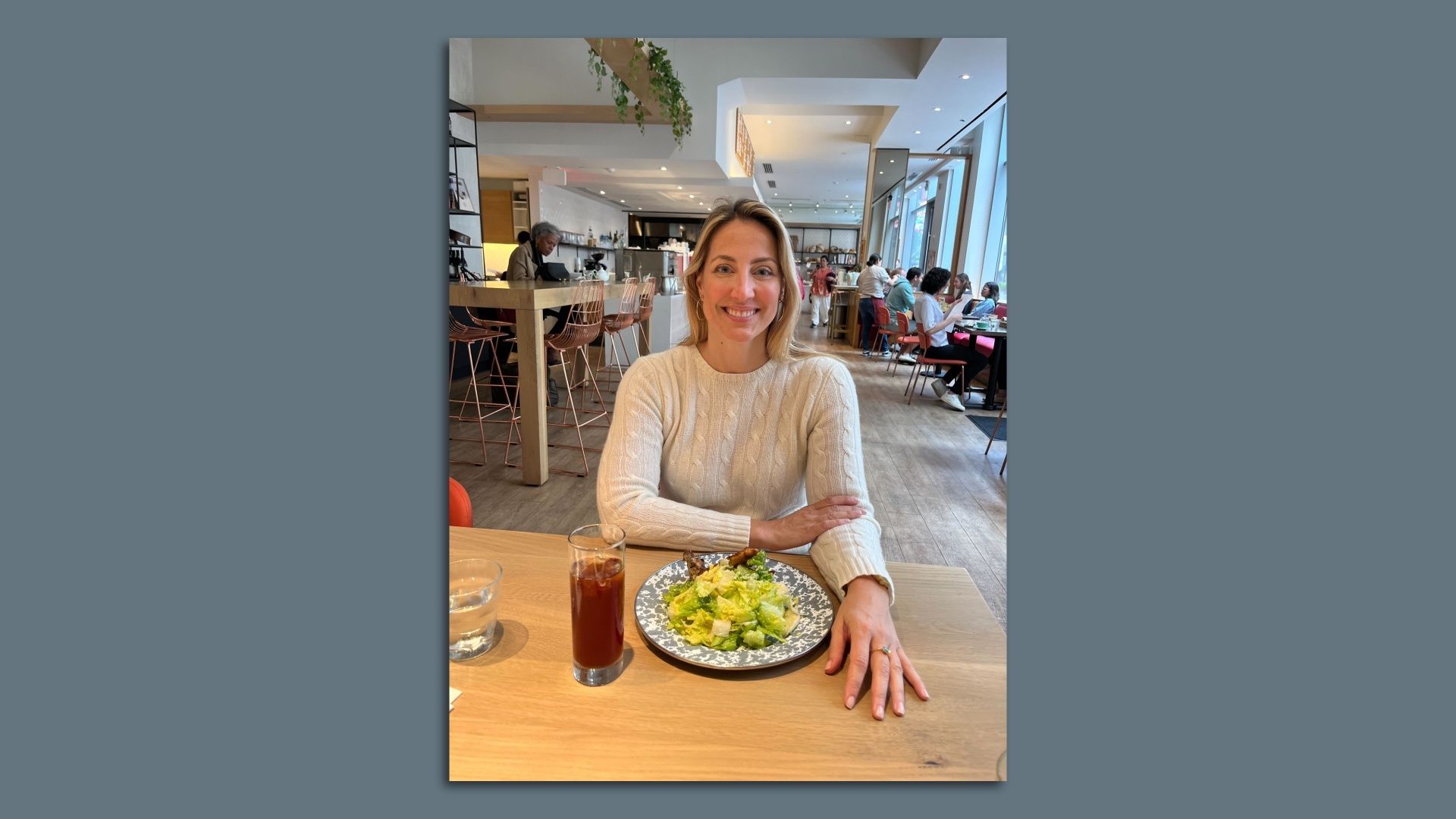 Welcome to another edition of lunch with an insider! We sat down at Piccolina da Centrolina with Niki Christoff, CEO of strategic consultancy Christoff & Co. and alum of Uber, Google and Salesforce in D.C.
Before doing the rounds at tech companies, Christoff, a Harvard-educated lawyer, worked on John McCain's 2008 presidential campaign.
Christoff founded her own company in 2020 after a tour as senior vice president for strategy and government relations at Salesforce, and hosts the podcast Tech'ed Up.
This conversation has been edited and condensed for clarity.
How would you describe the experience of working on a campaign?
When you're working on a losing campaign, it creates really strong friendships, and a lot of people from [McCain's 2008] campaign went on to work in tech.
What is the biggest difference between how regulators regard tech now and when you started at Google in 2007?
I started working in tech before the iPhone was released. Everything was so magical, people were grateful to get new tech. But we didn't know the externalities, and there was no social media....
The tipping point was in 2013 when the Edward Snowden revelations came out, and it was absolutely a pivot against tech.
From there, it was a domino effect. ... We went from peacetime to what I would consider wartime, and it's been wartime ever since.
What is working in tech like now, compared to those early days?
[Tech] went from being aligned on almost every single issue to infighting in the industry and throwing each other under the rug. So that is pretty different.
There used to be essentially one trade association [the former Internet Association], and now there are what, 10? It's because they all represent different interest and priorities. It's fractured; it's a circular firing squad.
What would surprise people about the tech industry or government relations?
I think lobbying has a PR problem. A lot of times, the teams I've worked with, the time they're spending on the Hill is explaining how things work, explaining technical details, because members of Congress don't have infinite amounts of time to learn every single thing they're covering.
I think lobbying is a really important part of education, not just advocacy.
Why did you decide to strike out on your own?
[After Salesforce], I decided I should really take a look at my value system, and my No. 1 value was independence, my second one was authentic connections with people, and my third was modeling courage.
All of that together, it was a no-brainer that I was going to go on my own and build a small company rather than go in-house.
What's your favorite bar in D.C.?
The Lyle Hotel.
What's the biggest misconception about living and working in D.C.?
D.C. is filled up with the most educated, internationally interested, diverse population of a combination of true believers and deep cynics, and there's a culture here.
People think of it as just a company town, but it's not just that. There is a cool music and restaurant scene. I just feel like these are my people.
Where else can you go to a bar on St. Patrick's Day and start fighting about Elizabeth Warren and the jobs report? Which is what I did.
Go deeper