Internet discount program's advocates fight to keep it going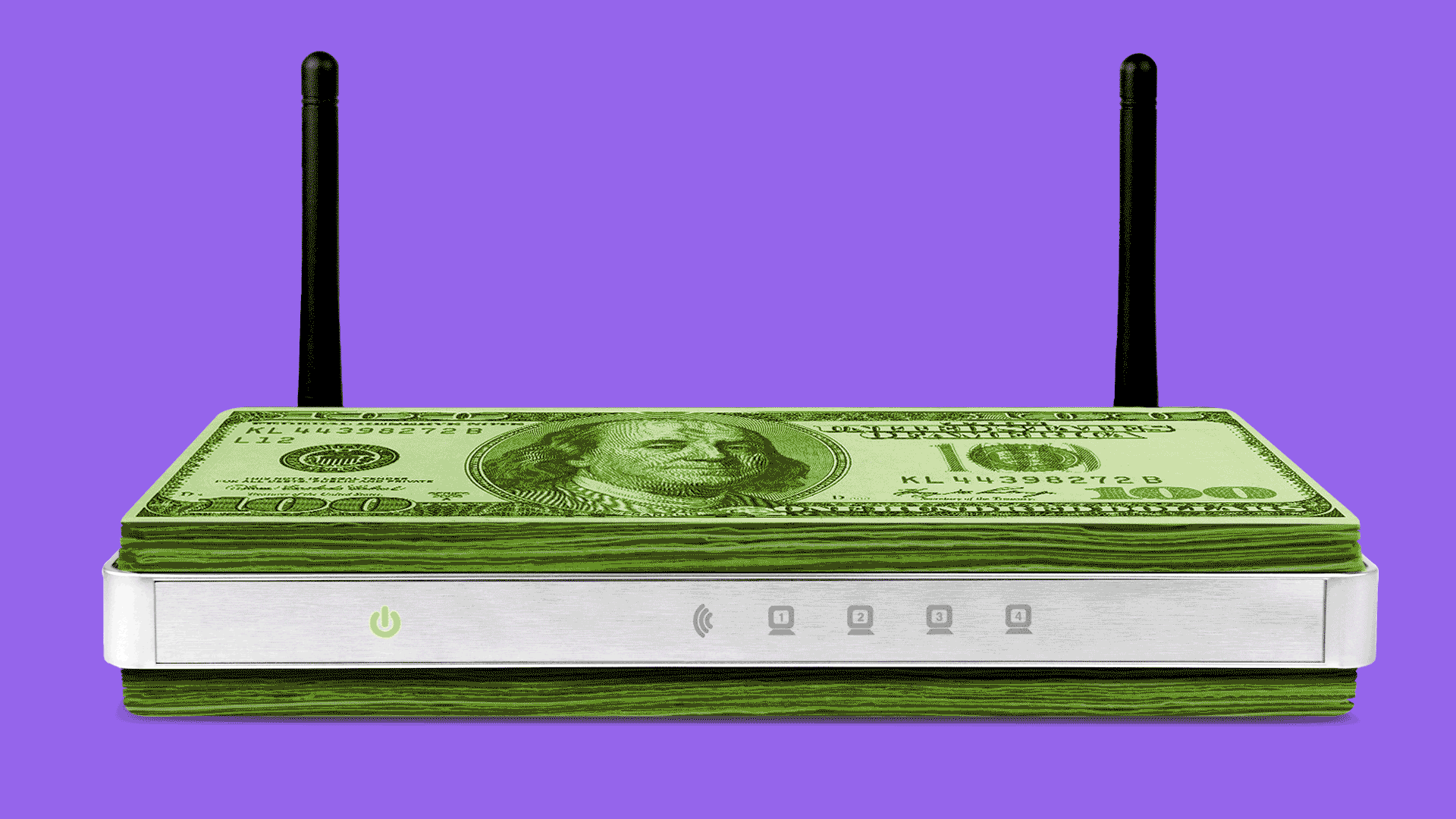 Community leaders on Wednesday gathered in Washington, D.C., to push for keeping a program that helps connect low-income families to the internet.
Why it matters: Advocates are banking on the strong bipartisan support for the Affordable Connectivity Program on the Hill — and its popularity among those who have signed up — to ensure the program survives after funding dries up next year.
Proponents say the need for the FCC program — in addition to barriers such as a lack of digital skills, tech support, and access to devices — won't end.
"We know the political realities of getting anything through," said Jonathan Cannon of the R Street Institute. "House Republicans are working to cut spending left and right, and we're here asking for anywhere between $8 to $14 billion to continue this program. But that doesn't mean it's an insurmountable task."
Driving the news: Wednesday's event marked the start of the White House's week of action to promote enrollment in the program. It provides certain households monthly $30 internet bill discounts ($75 for those on tribal lands) and a one-time discount of $100 for a computer or tablet.
As of June 12, 18,680,554 households have enrolled. About half of the remaining qualified Americans are unaware of the program, the White House said.
Actions to increase enrollment include:
The Education Department will notify more than 5 million Pell Grant recipients they can apply without having to submit eligibility documentation.
The Federal Communications Commission is funneling more than $73 million in grants for 229 outreach partners.
Comcast, Verizon, AT&T, and other internet service providers are holding outreach events nationwide.
Yes, but: Heartland Forward's Angie Cooper said many people still aren't signing up for the ACP. She said they don't believe the program is real, that it will be long-lasting, or consider it too complicated to sign up.
"For those of us who sit in Washington, how can we streamline these processes to make them easier? And if you're on the ground, knowing what those insecurities are and being able to provide a trusted voice."
What they're saying: "You can't budget yourself out of poverty," said Alisa Valentin of the National Urban League. "Unless you have a plan to eradicate poverty by quarter two of 2024, you need to support the affordable connectivity program."
Zoom in: The federal government is relying on outreach partners who have boots on the ground and are trusted in local communities — known as digital navigators — to get people connected affordably.
Abraham R. Camez III, a digital navigator in the Hoopa Valley Tribe, described a woman who was charged $600 for a mobile hotspot. The woman was unaware she had a data cap and the internet service provider wasn't sending alerts to her cellphone that she was going over.
"One day she walked into my office just really distraught," said Camez, who spent hours on the phone with the ISP to waive the fees. "We're talking about the education and the digital literacy skills that digital navigators want to be able to teach people in our community."
Go deeper