Rep. Zoe Lofgren weighs in on quantum plans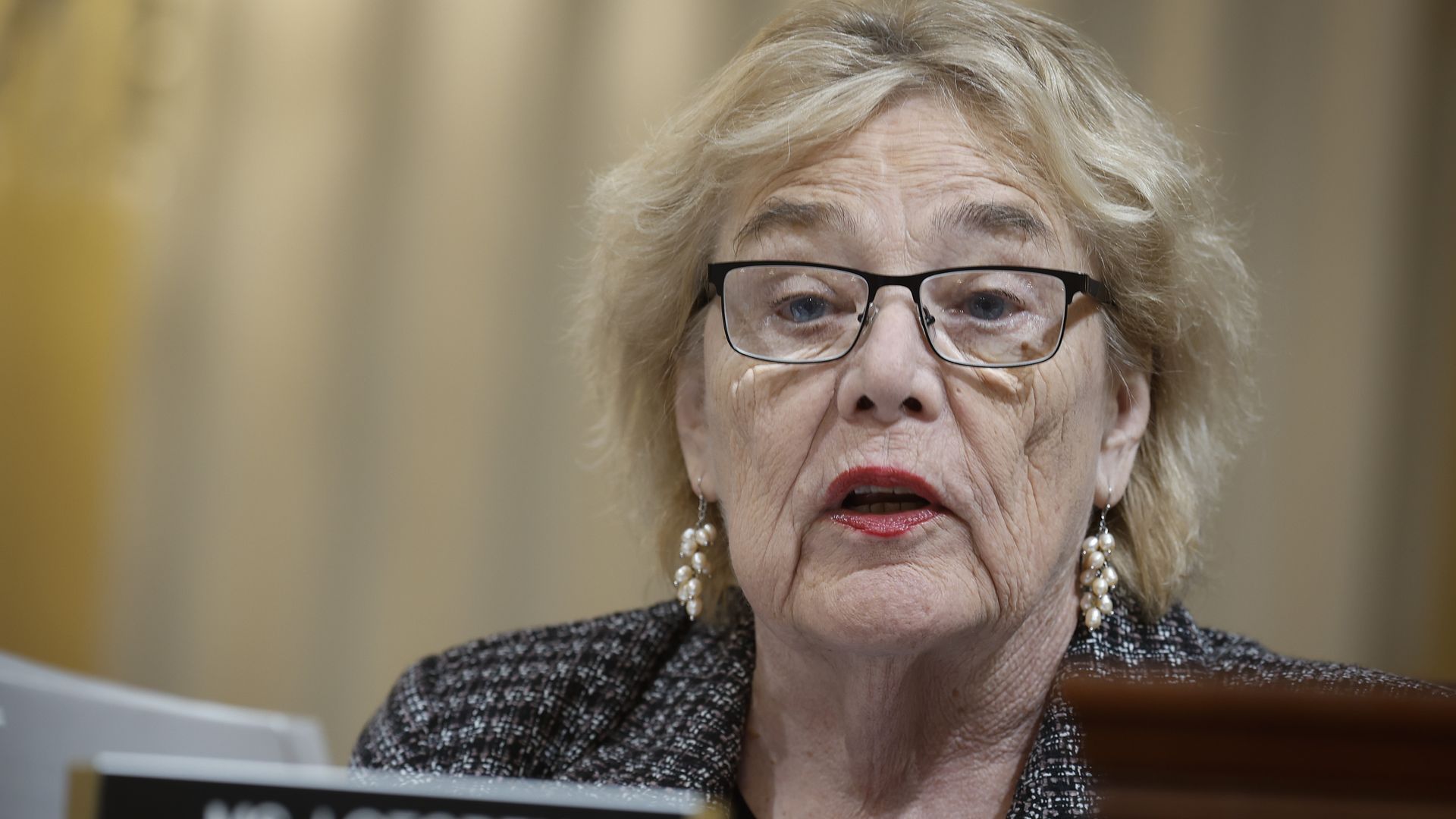 House Science Committee ranking member Zoe Lofgren laid out her goals for reauthorizing the National Quantum Initiative Act in an interview with Axios on Tuesday.
Not far from Lofgren's California district are companies leading the way in building hybrid quantum computers, such as D-Wave, Google and Rigetti Computing.
The takeaway? Although science and tech are sweet spots for bipartisanship, money rarely is.
This conversation has been edited and condensed for clarity.
What would you like to achieve in the next NQIA?
Bring in NASA: "NASA has been making important research strides forward. I would assume we'll reach a consensus that they ought to be added."
Authorize more money: "One of the things we need to do over the next five years is invest more in the fundamental scientific advancements that will be necessary to make quantum systems work. China is way ahead of us, and I think that is a risk to the U.S."
Commercialization: "Pay attention to the human and physical infrastructure that we need to move quantum technologies from a science lab out into the market."
Bipartisanship: "So far in the committee we've always moved forward with consensus, and I expect that will be the case with this as well. So far, all of the votes have been unanimous in all of the bills and all the amendments."
Do you think the CHIPS and Science money that was authorized will be met in this year's appropriations? 
"Certainly, the president's proposed budget robustly funds — not 100% — but robustly funds the CHIPS and Science authorization levels. I would hope the appropriators give important stature to that proposal by the president, but I've learned long ago never to anticipate or guess what the appropriators will do."
Is there anything to take away from the debt ceiling fight in terms of what might be appropriated not just for quantum but all emerging tech?
Lofgren pointed out Congress did not ultimately go as far as the 22% across-the-board cuts in Speaker Kevin McCarthy's first proposal — a move, she noted, that agency heads said would have been dire and a freeze to progress.
"The bill enacted does not go to that extreme in terms of cuts across the board so I am hoping we will make the adjustments necessary to keep robust funding. We'll just have to see what the appropriators do."
Senate Majority Leader Chuck Schumer has expressed an interest in pursuing another CHIPS and Science Act package. Is this something you'd be open to?
"Certainly I'm open to the idea, but what we're really doing now is oversight of CHIPS and Science, which was a very big deal that we passed."
"Given the Republican majority in the House and their resistance to additional funds, it may be overambitious on the part of the Senate to think we can replicate or duplicate something on the level of CHIPS and Science."
Go deeper