White House pushes forward on "responsible AI"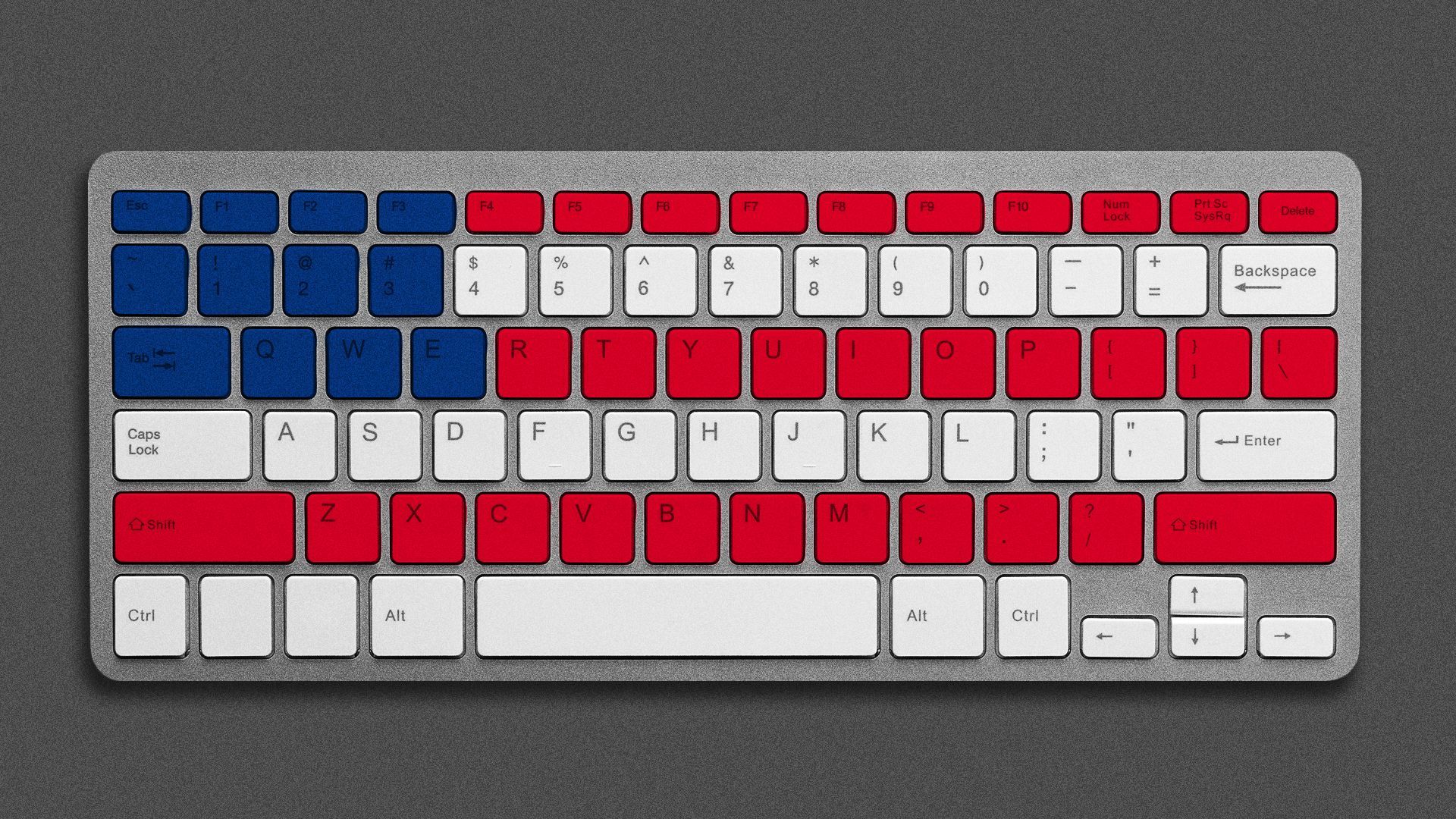 The White House launched new artificial intelligence initiatives Tuesday, announcing efforts around the research, development and deployment of "responsible AI."
Driving the news: The administration is seeking comments from the public on priorities and actions for AI to inform a "national AI strategy," along with a report focused on AI in education and new priorities for federal investments in AI research and development.
The White House also said it's holding a listening session with workers Tuesday "to hear firsthand experiences with employers' use of automated technologies for surveillance, monitoring, evaluation and management."
Why it matters: Spurred along by the rapid development and deployment of generative AI systems, lawmakers around the world are desperately trying to keep up.
Today's White House announcement makes it clear: The Biden administration is paying attention and wants to help shape policy as the technology advances and other countries develop rules.
The White House previously convened industry leaders on AI and announced other actions this month.
What they're saying: "The strategy will pay particular attention to recent and projected advances in AI, to make sure that the United States is responsive to the latest opportunities and challenges posed by AI, as well as the global changes that will arrive in the coming years," a White House release reads.
Per the White House, an eventual National Artificial Intelligence Strategy will be made up of a combination of public input and administration projects.
Details: Individuals and organizations have until July 7 to submit comments for the National Artificial Intelligence Strategy. Questions posed include:
What regulations, standards and investments are needed
If there are national security benefits and risks to AI
Whether AI can help combat climate change
AI's impact on equity and civil rights and how existing law can be updated to account for it
Whether AI can strengthen or hurt democracy, and AI's impact on the economy and government
What we're hearing: An OSTP official told Axios that the roadmap, updated for the first time since 2019, is meant to clarify the priorities, goals and strategic imperatives the federal government sees for its investments in AI R&D.
The intrigue: One part of Tuesday's announcements, a report called "Artificial Intelligence and the Future of Teaching and Learning," shows that education is an area the administration thinks will be key to conversations on AI regulation.
"The [Department of Education] firmly rejects the idea that AI could replace teachers," the report reads. "Educators see opportunities to use AI-powered capabilities like speech recognition to increase the support available to students with disabilities, multilingual learners. ... Educators are also aware of new risks."
What's next: The administration will continue to publicly discuss opportunities and risks that other federal agencies are seeing in the context of AI and new technologies, the OSTP official said.
Go deeper