OpenAI's Altman to testify at Senate hearing next week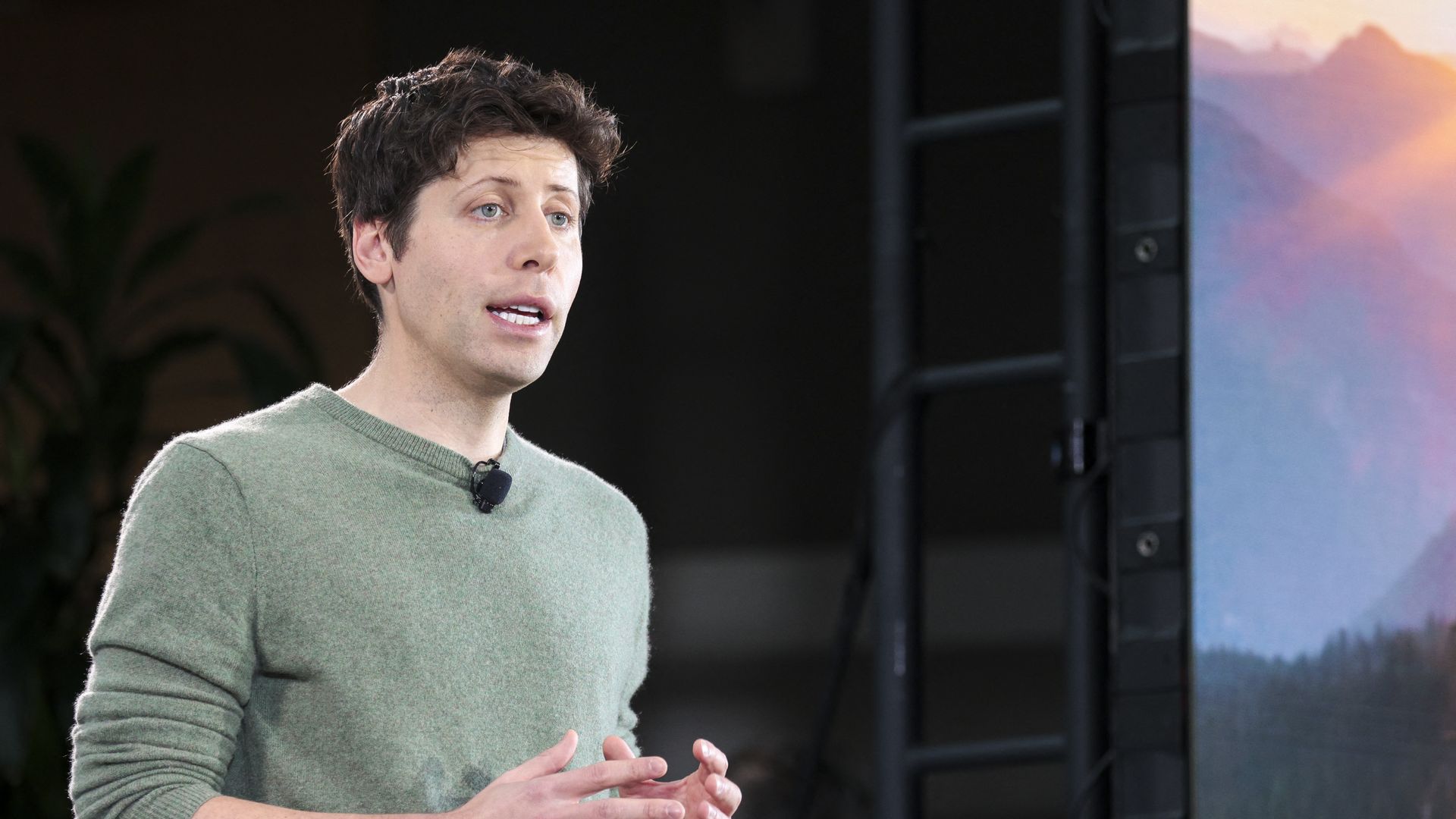 OpenAI CEO Sam Altman will testify before a Senate Judiciary Committee panel May 16, marking his first public appearance on Capitol Hill.
Why it matters: As lawmakers try to wrap their heads around the rapid advancement of artificial intelligence and the tech industry races to compete, input from the CEO of a leading, wave-making company will be key.
OpenAI's ChatGPT is one of the more popular chatbots that sparked the craze over generative AI earlier this year. A plethora of questions and concerns about using large language models for text, pictures and audio have since emerged.
Lawmakers have already proposed new laws and agencies to govern the burgeoning field, but there's no coalescing around any ideas yet.
The Biden administration, meanwhile, has put forth some broad, voluntary guidelines and hosted CEOs of leading companies working on AI last week.
Driving the news: NYU professor Gary Marcus and IBM vice president and chief privacy and trust officer Christina Montgomery will also testify.
Companies that are not using AI for consumer-facing products, such as IBM, are stressing they should not be regulated in the same manner and lawmakers should take a risk-based approach.
What they're saying: "Artificial intelligence urgently needs rules and safeguards to address its immense promise and pitfalls," privacy, technology and the law subcommittee chair Richard Blumenthal said in a press release.
Ranking member Josh Hawley: "Artificial intelligence will be transformative in ways we can't even imagine, with implications for Americans' elections, jobs, and security."
Be smart: It's sure to be the first of many high-profile hearings on AI this Congress as lawmakers aim to show they're keeping up. But agreement on regulations will be hard to come by.
Go deeper