Debt fight kicks tech sector while it's down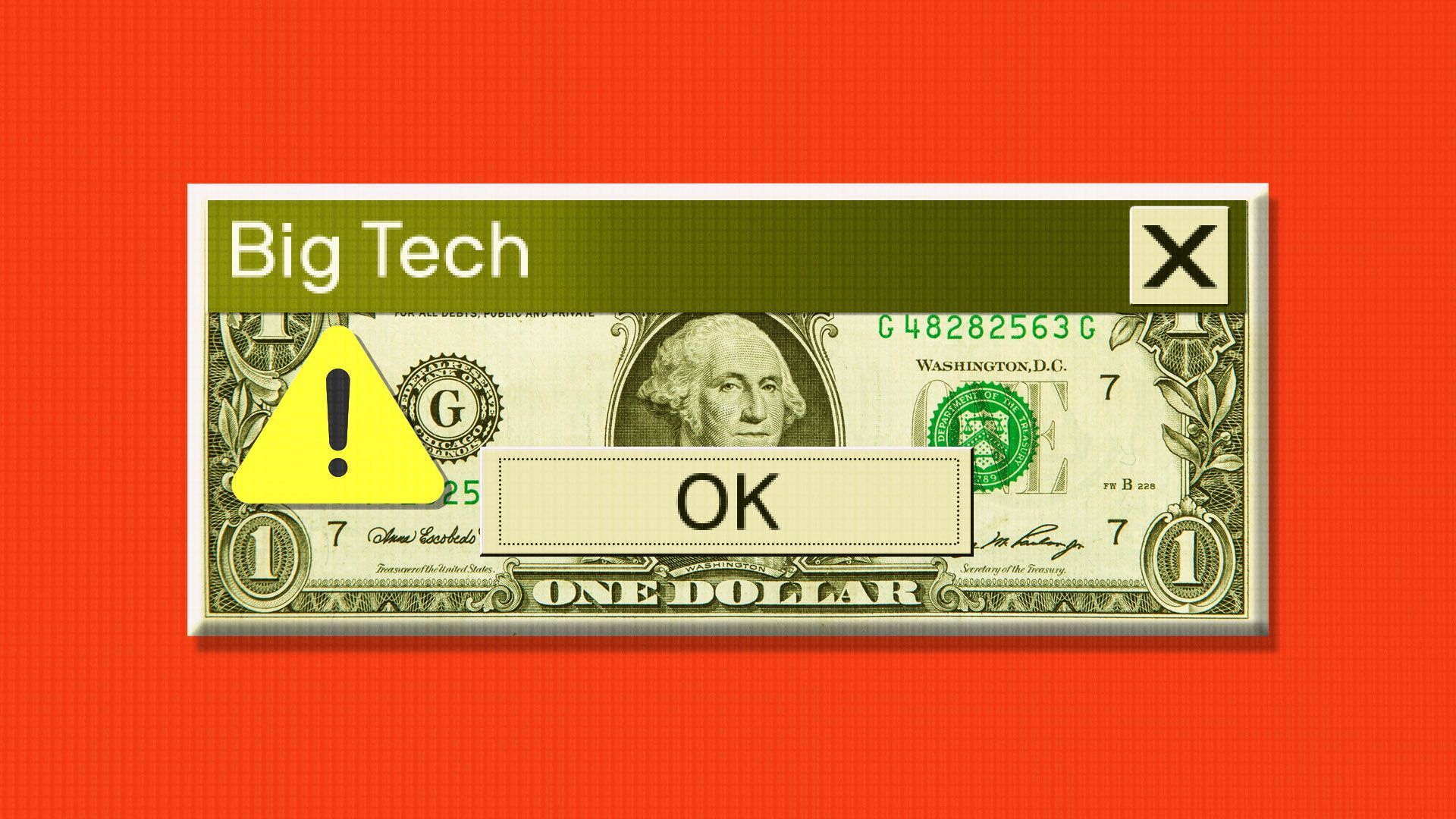 The debt ceiling standoff is reverberating in Silicon Valley, where tech companies, dealing with high interest rates and inflation, have already been struggling.
Driving the news: President Biden is meeting with House Speaker Kevin McCarthy and other congressional leaders Tuesday as the U.S. gets dangerously close to defaulting on its debt.
A default — which the Treasury Department projects could happen as early as June 1 — could spark a recession and wipe out jobs throughout the economy, forcing tech companies to double down on the cost-cutting already underway via hiring freezes and layoffs.
Threat level: No sector in the economy relies more heavily on capital than tech, Moody's Analytics chief economist Mark Zandi told Axios.
Just the threat of a default makes it more difficult to get investors on board, especially for the high-risk ventures the tech industry is known for. And that's all in the context of the banking crisis in which Silicon Valley Bank and others have shut down.
What they're saying: "A default — or even the plausible threat of it — would be a significant unforced error that could have a devastating impact on the people and companies that make up Silicon Valley. We don't have time for this," Silicon Valley Leadership Group CEO Ahmad Thomas told Axios.
Zandi: "Tech is on its back heels. It's already in a recession and adjusting to weaker demand. You throw in a debt limit breach, and those parts that are underwater would be pushed even more so."
Of note: Beyond Silicon Valley, the debt fight threatens one of the few bipartisan policy efforts in the U.S.: competing with China.
"Here we are working hard to redirect resources and capital to address climate change, supply chain resilience and a lack of chip production. But they're all priorities that will be upended in a debt limit breach," Zandi said.
Between the lines: Senate Majority Leader Chuck Schumer last week announced his goal of passing bipartisan legislation to "deal with the Chinese government" by investing even more in tech in addition to implementing the CHIPS and Science Act.
Key areas in the package include investing in domestic industries of the future and making the U.S. a credible alternative to China's Belt and Road Initiative.
Several lawmakers contended that the debt drama is counterproductive to those efforts, including Sen. Bob Menendez, who said at a press conference the GOP debt ceiling bill "would undermine the United States' ability to compete with China."
"The Chinese Communist Party is rooting for House Republicans to drag this country into default," Sen. Chris Murphy said at the press conference. "This would be a gift-wrapped present to the Chinese Communist Party."
What's next: Investors might find some comfort as Biden engages with the Hill, though an immediate deal is not expected.
Go deeper