1 fun thing: Microsoft's effort to educate the Beltway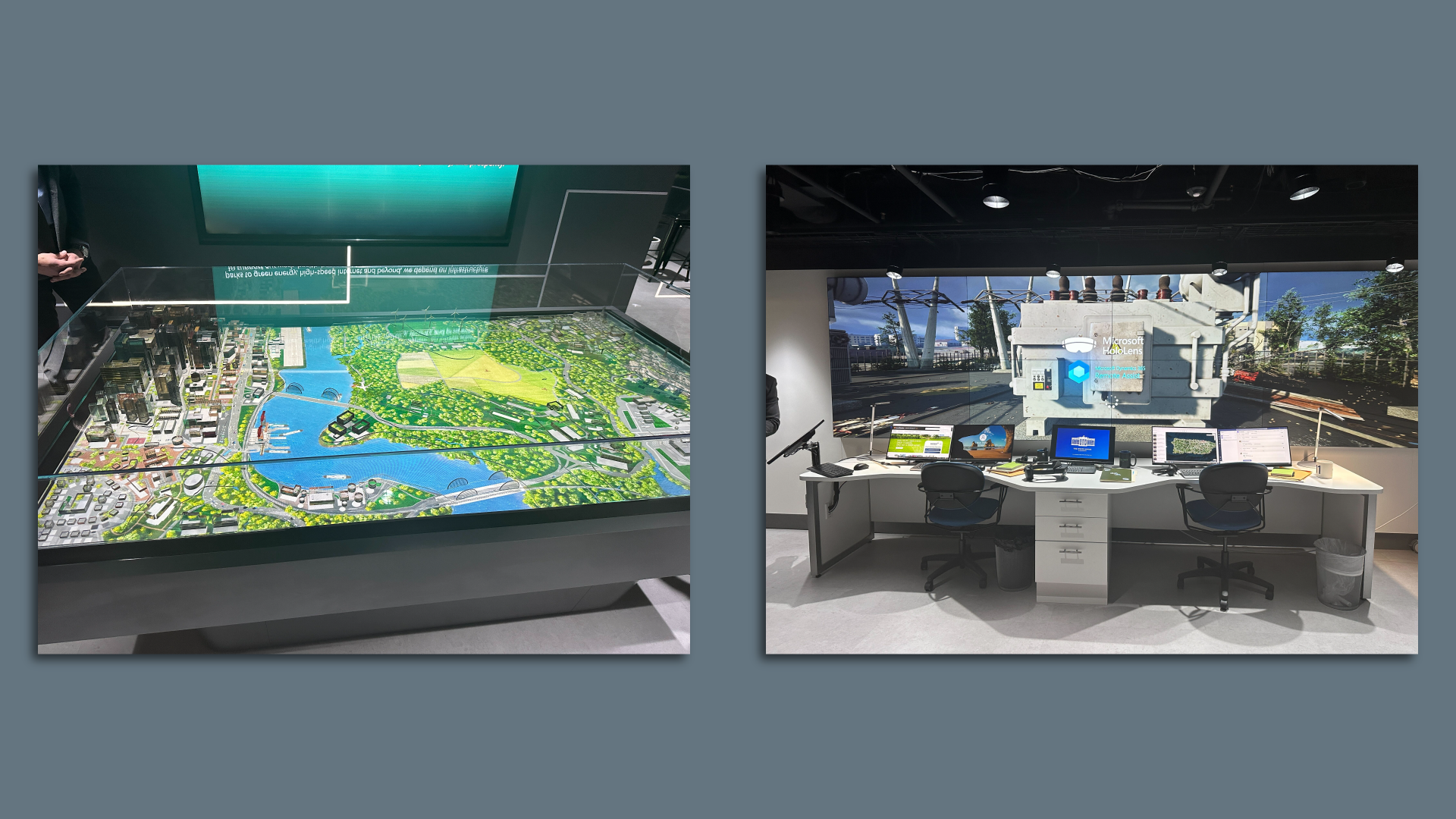 Axios recently crossed the bridge to Arlington to tour Microsoft's Digital Transformation Showcase, an immersive experience launched in March for small groups to learn how tech can aid the government.
Why it matters: Government officials need to have a solid understanding not just of what they're regulating, but how technology can best be leveraged to achieve their missions, from fighting climate change to responding effectively to natural disasters.
What's happening: The showcase features real-world examples of the cloud, AI, machine learning and 5G in action.
Although international delegations have visited, the project's main target is the U.S. federal government. Most cabinet-level agencies, such as the Defense and Agriculture departments, have toured.
The company plans to draw in more D.C. players, including from Capitol Hill, think tanks and industry associations.
What they're saying: "We work with a lot of government leaders who aren't technical, but they realize they have to understand technology to achieve their missions," said Microsoft director of strategic marketing and partnerships Jennifer Rudy.
"Over time, the hope is to grow business but grow it in a way where we are partnering with these agencies in a trustworthy fashion."
Go deeper