Exclusive: Widespread sexual exploitation of minors found online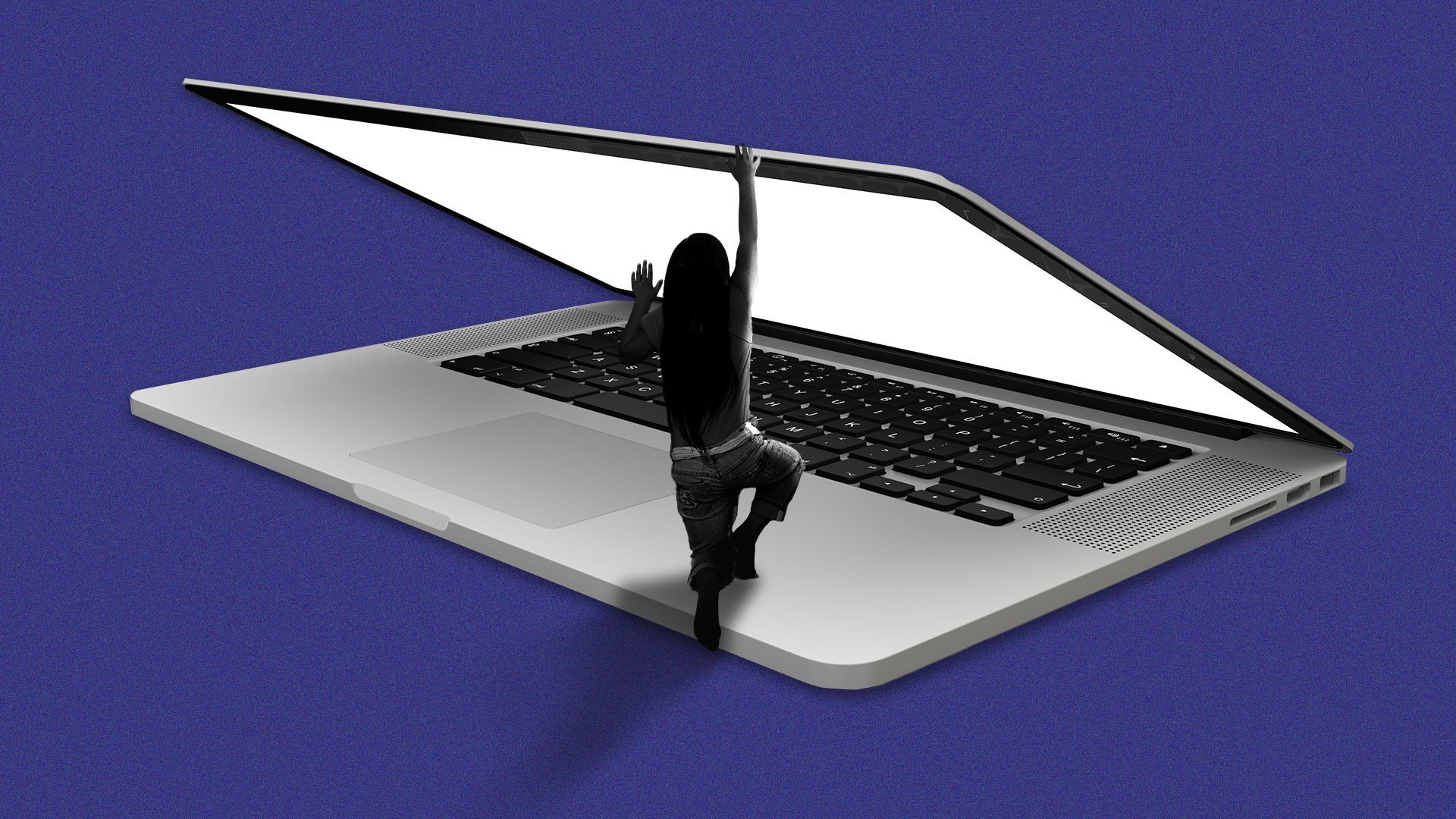 One in three minors can expect an unwelcome sexual experience online, according to a ParentsTogether Action report shared with Axios.
Driving the news: Protecting children online has gotten the attention of lawmakers, including Senate Majority Leader Chuck Schumer, who wants votes on kids' online safety bills soon.
Schumer is looking to hold a "kids online safety" week in the near future to push this effort forward as lawmakers scramble to reintroduce and hold markups for their proposals.
What they found: Sexual abuse was seen in every major social media platform, according to self-reported data from 1,000 parents across the country.
YouTube and TikTok were named the most for exposure to inappropriate sexual conduct.
Facebook, Instagram and Snapchat were named the most for sexually explicit requests to children and sextortion.
Snapchat was the most named for where kids share sexual images of themselves.
The other side: Snap spokesperson Katie Derkits told Axios in a statement that "we've designed Snapchat to make it difficult for strangers to find and communicate with minors, and we routinely work with safety experts and law enforcement to help combat such crimes."
Ivy Choi, a spokesperson for YouTube, said, "We remove sexually explicit content and content that targets kids and families but contains mature sexual themes" and "we age-restrict content that may not be appropriate for viewers under 18."
What we're watching: Congress will be back in session next week, and we expect to start seeing the introduction of bills that would help address concerns with kids online, such as COPPA 2.0 and the ADPPA.
In the meantime, ParentsTogether Action is offering a resource hub for families to deal with social media sexual exploitation.
Go deeper