Gigi Sohn on why Democrats must secure an FCC majority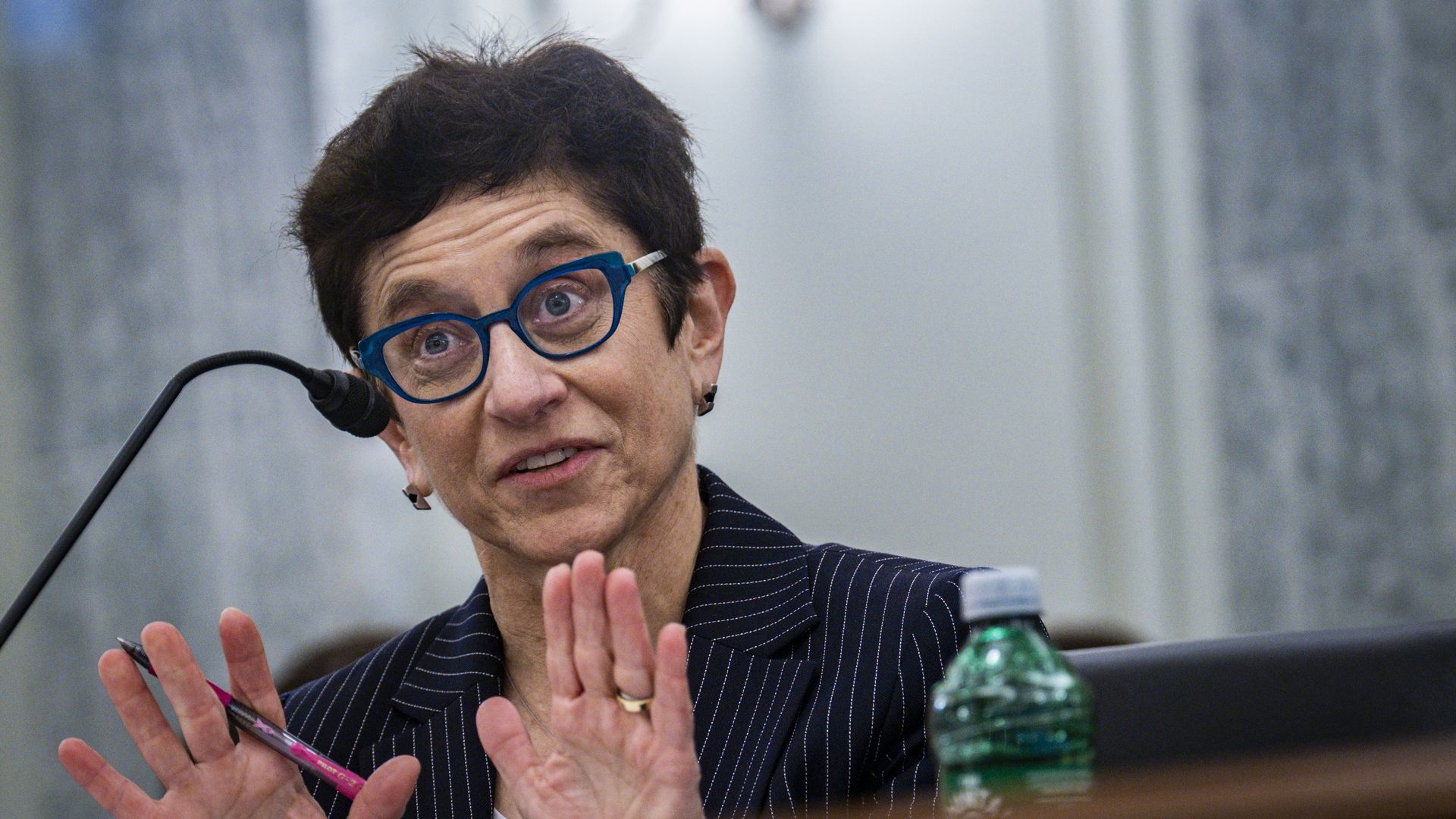 Consumers have been left unprotected as the FCC continues to operate without a Democratic majority, Biden's former nominee Gigi Sohn told Axios.
Driving the news: Sohn says she withdrew her nomination last month in part because Senate Commerce Democrats up for re-election in 2024 would not vote her out of committee without "assurance" she would be confirmed on the Senate floor.
After more than a year of silence as she navigated the contentious nomination process, Sohn is now going on the record about why it's so important the commission gets a majority.
State of play: "It's inconceivable to me that the agency that is charged with protecting consumers and competition can't do so when it comes to the most important communications network of our lifetime," Sohn said, referring to the inability of the FCC to reinstate its authority over broadband.
That affects the commission's enforcement power to levy fines on carriers if, for example, they mishandle user data or lie about their coverage, Sohn said.
The commission's efforts to require broadband labeling and thwart exclusive deals between landlords and internet service providers also could have been stronger with a Democratic majority, Sohn said.
"The FCC has had a lot of accomplishments, but most of them are ministerial, noncontroversial or accomplishments where the commission with a majority could have gone further."
How it works: Ultimately, it's on Congress and the administration — not Chair Jessica Rosenworcel — to get a majority at the agency. In the meantime, commissioners have focused on implementing pandemic-era programs to expand internet access.
Sohn said the most important thing the FCC has done is implement the Affordable Connectivity Program, which now has more than 17 million households enrolled.
Additionally, Sohn said, making sure broadband availability maps are "as accurate as humanly possible" should be a priority because they can be challenged by states, internet providers or consumers.
NTIA is relying on the FCC's maps to announce how much money each state will get from the $42.5 billion Broadband, Equity, Access and Deployment grant program by June 30.
What they're saying: "The FCC was designed to operate with five Commissioners, and we look forward to the day that becomes a reality," an FCC spokesperson said in a statement.
"Nonetheless, we haven't let a 2-2 Commission keep us from making real progress closing the Homework Gap, expanding broadband access, and improving telehealth, mapping, and network security."
Go deeper