Who's schooling Congress on AI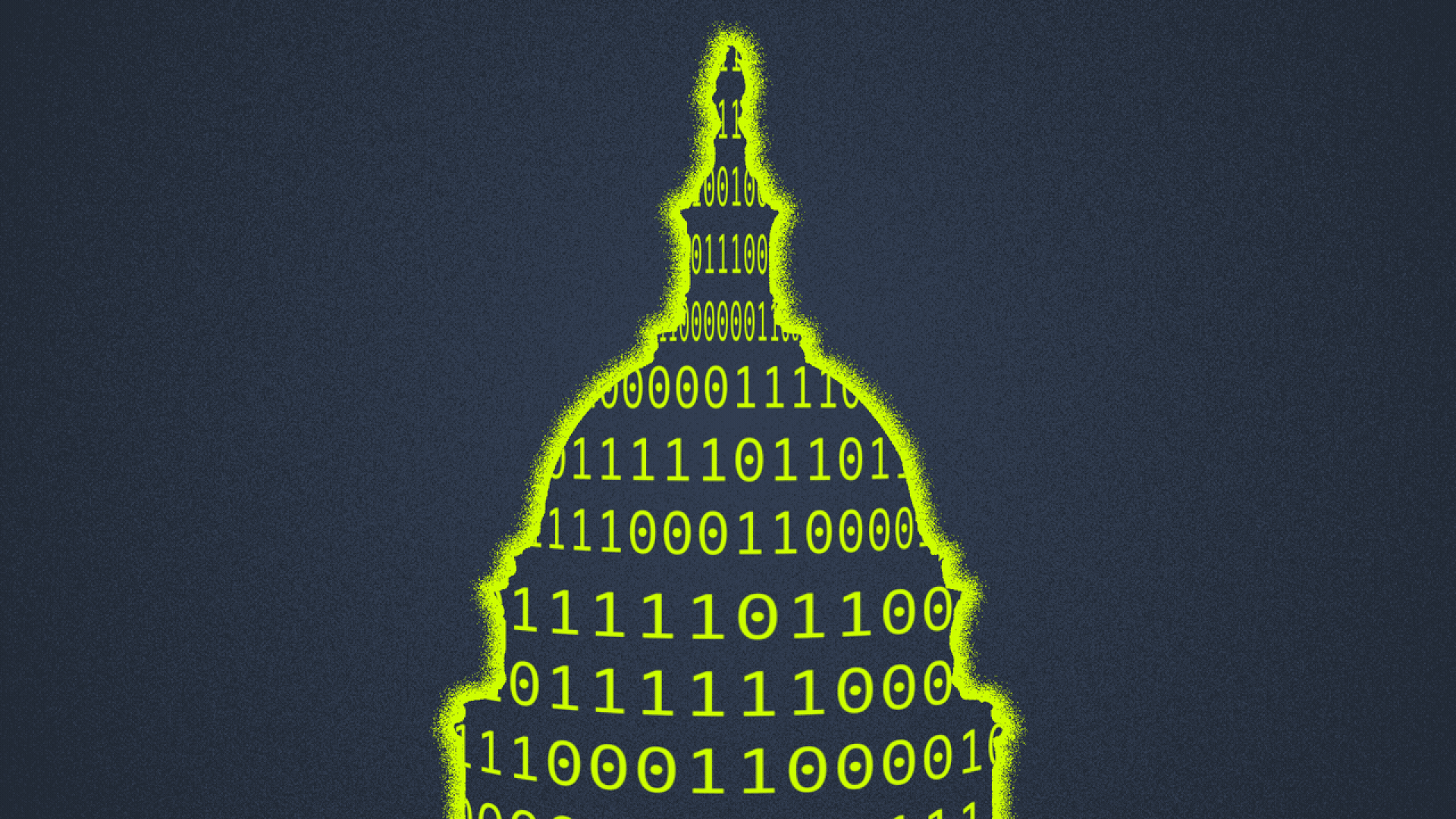 Congress gets a lot of flak for not being savvy on tech issues. But as artificial intelligence advancements heat up, some members are working hard to educate themselves.
We caught up with lawmakers on whom they're turning to for guidance, and got feedback from companies on the messaging they're pushing on the Hill.
Why it matters: AI has the potential to transform our society, and as lawmakers grapple with how to regulate the technology, companies are scrambling to inform their opinions.
Behind the scenes: Generative AI is heavy on lawmakers' minds on both sides of the aisle. Here's some of what we're hearing has been happening:
The New Democrat Coalition Action Fund's retreat this month on the Chesapeake Bay in Maryland included a panel titled "Charting a Course for AI Policy: Navigating Opportunities and Challenges" (which a spokesperson told Axios was written by ChatGPT).
Rep. Jeff Jackson moderated the event featuring software company SAP, IBM, two technology trade groups and nonprofit EqualAI, per an agenda shared with Axios.
This week, the Congressional Artificial Intelligence Caucus held an AI primer event with IBM and Austin Carson, formerly a Hill staffer and now president of nonprofit SeedAI.
The invite to the briefing reads "There is a clear lack of understanding of what AI is, how widely it is deployed, how it effects our everyday lives, and what it is and isn't capable of. We aim to remedy that in Congress."
CEOs on the Hill: Sen. Mark Warner has met with OpenAI CEO Sam Altman and Scale AI CEO Alexandr Wang along with Tristan Harris, executive director of the Center for Humane Technology, per spokesperson Rachel Cohen.
Topics discussed, per Cohen, included "potential regulation, growth models and projections on future development and national security challenges."
In addition to Altman, Rep. Don Beyer speaks periodically with Miriam Vogel, who chairs the National AI Advisory Committee, and think tank researchers (Beyer is also taking courses at George Mason University in pursuit of a degree in machine learning, his deputy chief of staff Aaron Fritschner said).
Microsoft president Brad Smith did a swing through Washington in the early weeks of ChatGPT's deployment, meeting with press and policymakers, and Microsoft has kept up a Hill presence in the weeks since, sources tell Axios.
What they're saying: "We believe AI may represent the most consequential technology advancement of our lifetime. There is enormous interest in the opportunity ahead. And responsibilities for those of us who develop this technology. We're using this time to educate, be curious, and learn," a Microsoft spokesperson told Axios.
"There's a lot to be said for the work of OpenAI and other companies; I'm fascinated by it," one veteran tech lobbyist told Axios. "But from a lobbying, D.C. tech policy perspective, I can just see the train wreck coming."
The lobbyist added it's harder for smaller companies to get engaged on AI on the Hill compared with behemoths like Google, IBM and Microsoft, which already have relationships in Washington.
Lila Ibrahim, DeepMind's chief operating officer, told Axios: "We spent the past week in Washington engaging in conversations with policymakers, regulators and think tanks on how collectively we can develop guardrails to ensure we are maximizing the opportunities AI affords, while mitigating the risks."
Kent Walker, president of global affairs at Google and Alphabet, Kent Walker wrote in a blog post this week: "Regulators should look first to how to use existing authorities — like rules ensuring product safety and prohibiting unlawful discrimination — pursuing new rules where they're needed to manage truly novel challenges."
Threat level: Christopher Padilla, IBM's government and regulatory affairs vice president, said he worries there will be a "techlash" and emphasized that consumer-facing AI, such as ChatGPT, brings about fundamentally different risks from the AI work his own company is doing.
IBM is pushing for risk-based rules. For example, the level of scrutiny on the medical advice a chatbot might give should not be the same as a recommendation for a good Greek restaurant, Padilla said.
Future of Life has garnered more than 1,600 signatures on a petition it launched last week to put a pause of at least six months on all training of AI systems more powerful than GPT-4, warning of "profound risks to society and humanity." Elon Musk and Steve Wozniak are among the signatories.
Go deeper