Q&A: Karan Bhatia, global policy chief at Google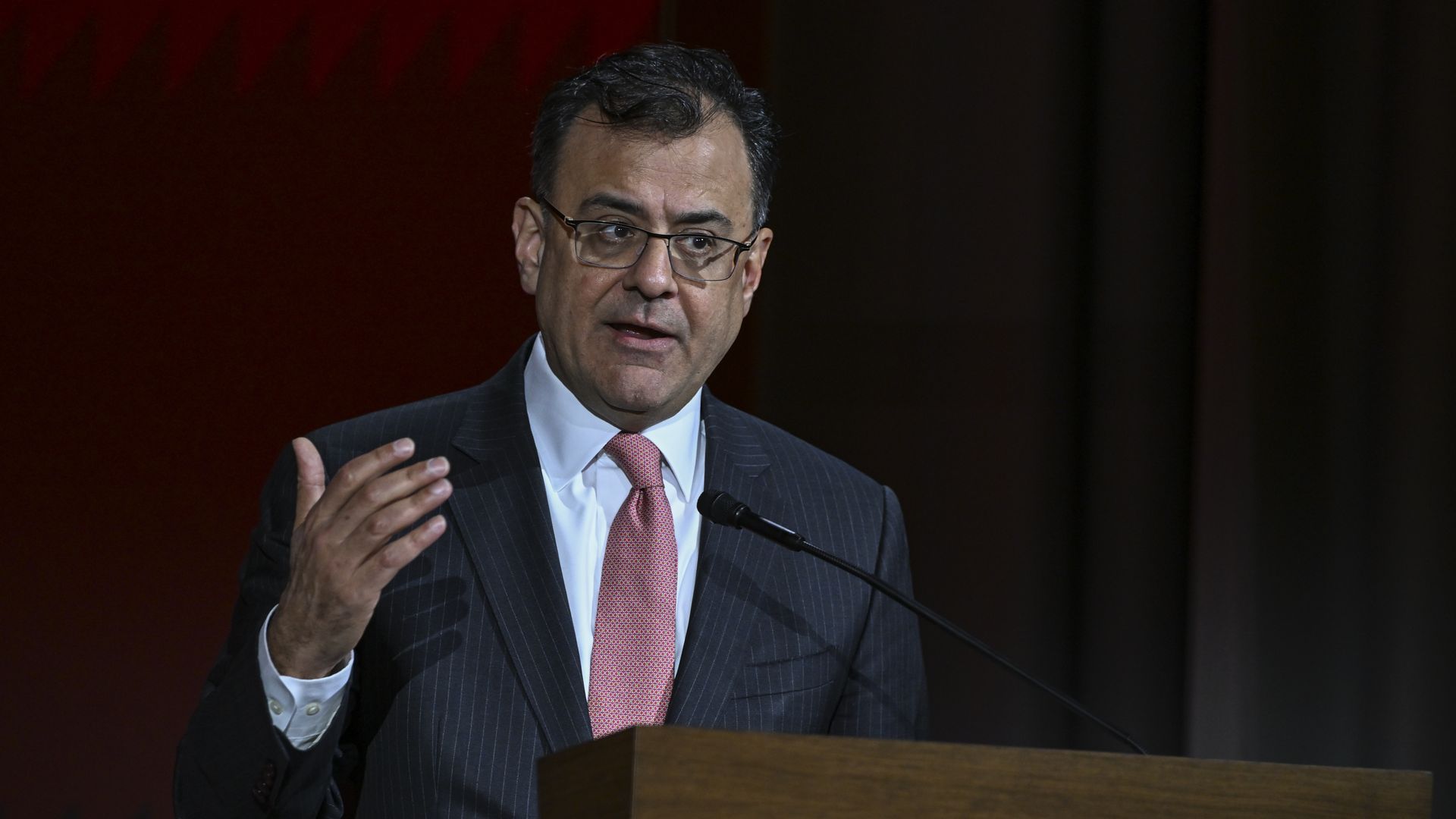 We caught up with Karan Bhatia, Google's global head of government affairs and public policy, this week in Washington. Bhatia participated in the State Department's 2023 Summit for Democracy, which partly focused on the role of the open internet and technology in democratic societies.
Below is an excerpt from the conversation, which has been edited and condensed for clarity.
What message are you bringing to the Summit for Democracy on behalf of Google?
The Declaration for the Future of the Internet came out of the last summit, which we see as having been a very strong reclaiming of core principles of the internet: freedom of speech and expression online, movement of data and ideas across borders and standing up against authoritarian governments as they seek to potentially misuse technology.
That notion of universality of access to the internet is really core to our mission and values. And frankly, in the last five to 10 years, we've seen an erosion of that vision.
In the U.S., we're seeing a trend of laws that threaten the open internet and access to information online, while we continue to push for those values abroad and encourage others to adopt them. How are you thinking about that?
Freedom of speech online and the internet as an enabler of democracy needs to be safeguarded everywhere, including the United States. There are policy trends and threats to that even in the U.S. These are freedoms that are hard-won and easily lost.
These commitments, and these principles, are not just a reminder to authoritarian governments or even to other democracies around the world, they are a reminder to the United States as well.
Now I will say that, in the grand scheme of things, the United States continues to have a relatively open and free internet. So I do think we, you know, are in a good position to be an advocate for that.
But we do need to sort of hold the mirror up to ourselves as well, and make sure that we are living up to these principles.
Europe has been very active on regulating social media. What are your thoughts on current legislation from the EU?
European tradition is one that is fundamentally rooted in freedom of expression as well. What one has to watch for is that some of the regulatory initiatives there maintain the preeminence of freedom of expression.
My biggest worry is that in a world right now where there are very divergent views of the internet, including, say, Russia's view of what the internet should look like, it's more critical than ever that the United States and Europe be aligned around a common approach.
What we're seeing is an explosion of regulation that is applying fairly different standards to the internet, causing a fracturing of the idea of a global, interoperable internet.
Can you give me a doomsday clock, but for internet fragmentation?
We're a lot closer to midnight than we were 10 years ago, I'll tell you that....
We're seeing such an explosion of regulatory activity in different places around the world that I fear the internet is increasingly becoming a harder place for smaller, more innovative platforms to get a foothold at a global scale.
Go deeper