First look: New push to make Big Tech pay for broadband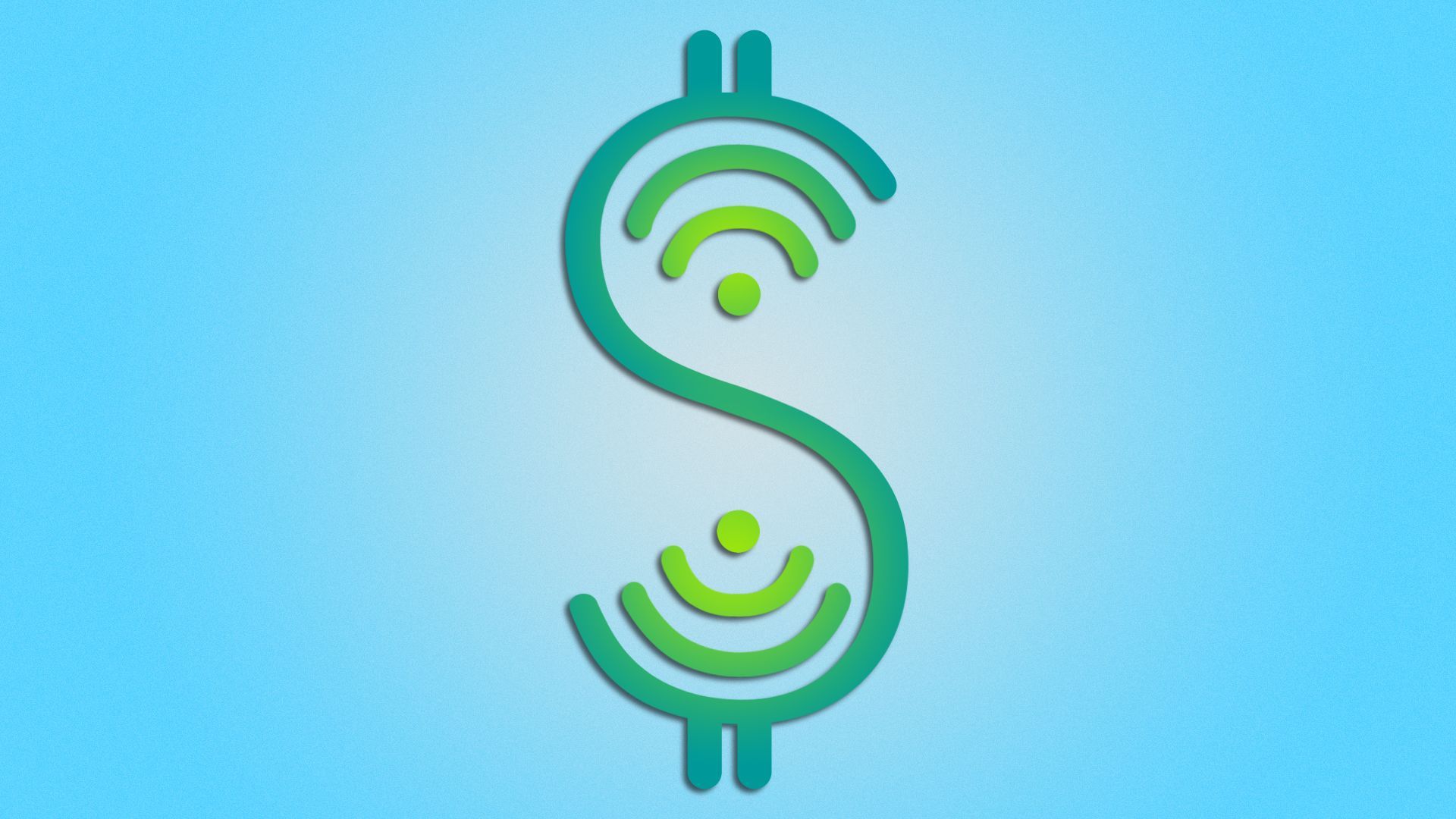 A bipartisan group of senators will reintroduce a bill Thursday directing the FCC to study the feasibility of collecting contributions for internet service from platforms like YouTube, Netflix and Google, Sen. Roger Wicker's office told Axios exclusively.
Why it matters: Congress hasn't given up on trying to find new ways to tax the companies that rely on internet service to reach consumers as the idea picks up steam abroad and sentiment against Big Tech remains high.
Wicker is a former Senate Commerce Committee chair, and Sen. Ben Ray Luján, the FAIR Contributions Act Democratic co-sponsor, chairs the Communications, Media and Broadband Subcommittee.
The big picture: Members of the Senate Commerce Committee tried a similar push last spring, voting the FAIR Contributions Act out of committee.
The European Commission is looking into its own potential program that would have Big Tech help foot the bill for investments in Europe's telecommunications network, something telecom operators have been pushing both there and in the U.S.
What they're saying: "It is important to ensure the costs of expanding broadband are distributed equitably and that all companies are held accountable for their role in shaping our digital future," Wicker said in a statement to Axios.
"This report will examine how the largest tech companies can pay their fair share. The future is online, and it's critical that essential broadband programs receive robust funding," Luján said.
Flashback: The idea to tax Big Tech to underwrite the FCC's broadband fund, which supports internet service in rural areas, schools, libraries and hospitals, first picked up steam among Republicans in 2021.
A fee on phone bills pays for the Universal Service Fund, but that revenue base is decreasing.
Tech companies have fought hard against the idea that they're responsible for such contributions, with some arguing fees would inevitably be passed down to consumers.
Details: The FAIR Contributions Act, to be reintroduced by Wicker along with Sens. Todd Young, Mark Kelly and Luján, would direct the FCC to issue a report on "the feasibility of collecting USF contributions from internet edge providers."
In the report to Congress, the FCC would also be compelled to pinpoint sources of potential revenue from the companies, as well as any changes to current law that might be needed to get Big Tech to pay into the fund.
Go deeper