Exclusive: Americans look to Congress on digital divide, survey finds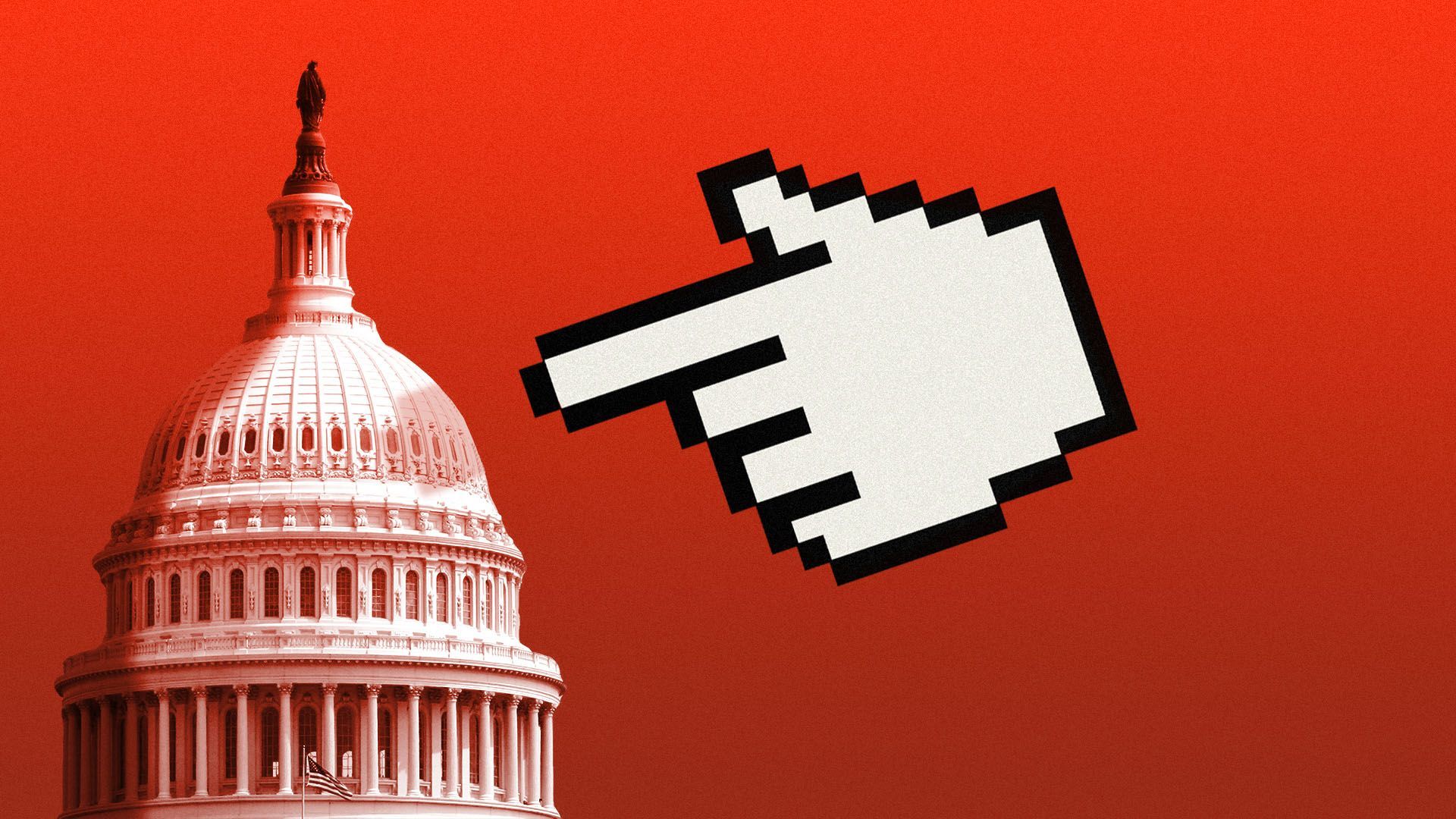 Many Americans want Congress to handle threats to affordable and reliable internet access, according to research shared exclusively with Pro Tech Policy.
What they found: Nearly half of the respondents in the survey by global telecoms software provider Amdocs said it's the responsibility of the federal government, including Congress, to ensure fair access. Just 18% said it's up to the companies.
Why it matters: Lawmakers have dedicated billions of dollars to getting Americans online. But as the internet of things spreads, the progress made with that investment can be undermined, hitting low-income communities the hardest.
By the numbers: The survey details how emerging technologies (think the Metaverse's use of AR and VR) and more smart devices in homes can make it more expensive to get fast internet service, highlighting the socioeconomic disparities in connectivity.
13% of low-income households have nine or more devices connected, compared to 41% of upper-class households.
While 25% of low-income households would not pay more to improve internet services, only 15% of high-income households wouldn't pay more.
Context: Funds for the Affordable Connectivity Program are expected to dry up next year unless Congress renews it. The program offers a monthly $30 broadband subsidy to millions of low-income households.
The Biden administration announced Wednesday afternoon that outreach partners such as nonprofits and schools will get an additional $73 million for phone banks, door-knocking and other campaigns to spread the word about the ACP.
Lawmakers are also facing pressure from administration officials, including FCC chair Jessica Rosenworcel and White House Infrastructure Coordinator Mitch Landrieu, to make sure the program continues.
Both officials said in a Wednesday call with reporters that they've had positive discussions on the Hill.
Between the lines: The survey results are clearly helpful to tech and telecom companies. Amdocs provides software and services to these companies, which just 18% of survey respondents said were responsible for closing the digital divide.
But the survey also provides a snapshot of what the public wants Congress to do — and what kind of talking points lawmakers are likely to hear at a time when the ACP is about to run out of money.
What they're saying: "I strongly support preventing the Affordable Connectivity Program from lapsing. This vital lifeline has been hugely successful in expanding broadband access across New Mexico and the country," Sen. Ben Ray Luján, chair of the Senate Commerce, Science, and Transportation Committee broadband panel, told Axios.
"Preserving this program must be a top priority."
Luján's Digital Equity Foundation Act would create a permanent nonprofit to raise, leverage, or match funding from companies, the government, and other entities to expand digital equity initiatives.
Methodology: This Amdocs-Dynata survey was fielded online Jan. 30 and is based on 1,000 U.S. consumers, 18+ in age.
The margin of sampling error is ±3 percentage points at the 95% confidence level.
Go deeper