April 13, 2023
Happy Thursday, Retail readers.
1 big thing: Amazon chief spotlights physical retail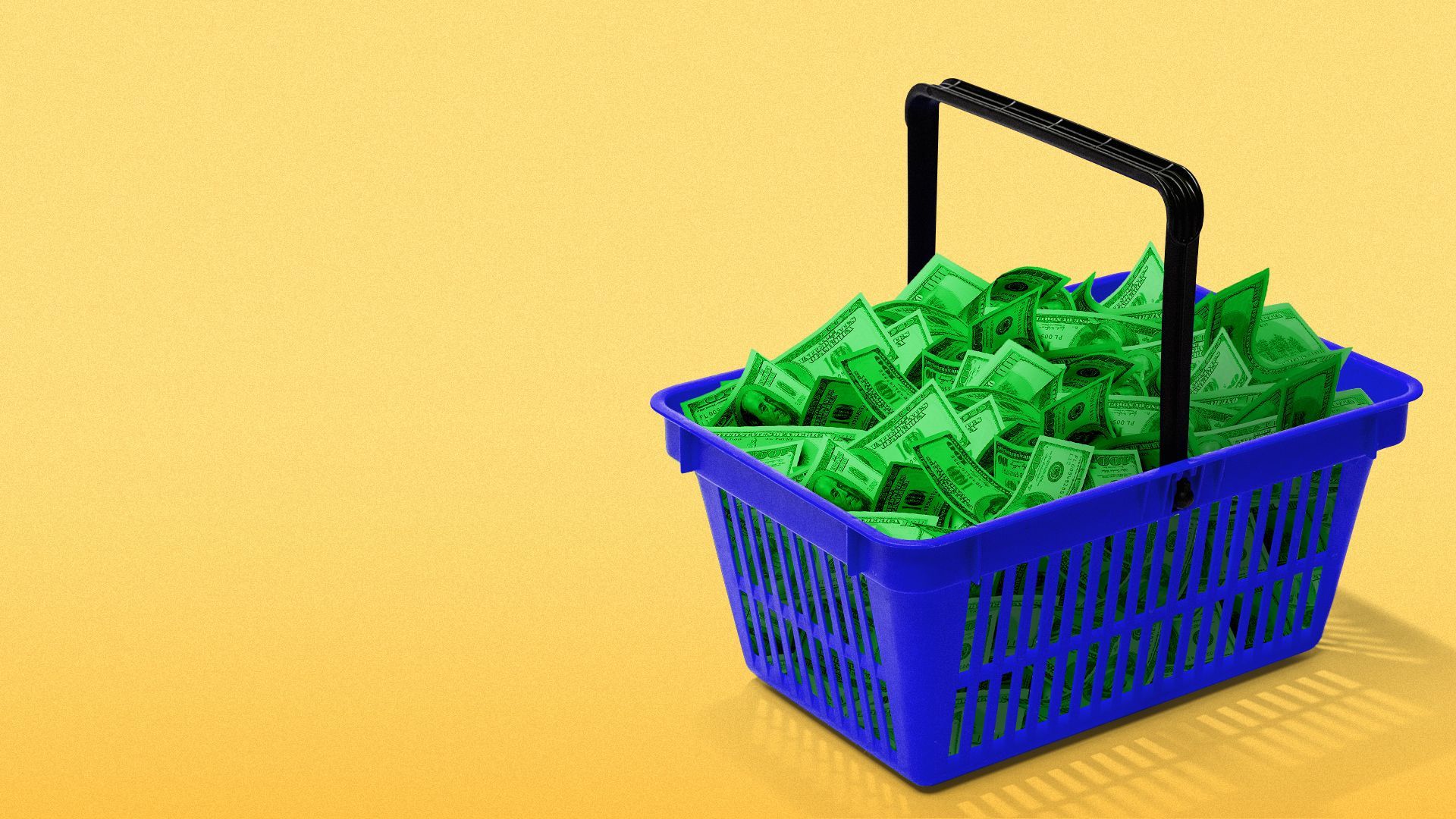 Amazon CEO Andy Jassy put a spotlight on physical retail in his second annual shareholder letter, emphasizing that the e-commerce giant must "find a mass grocery format that we believe is worth expanding broadly."
Why it matters: The only way for the tech conglomerate to continue to significantly build its retail operations is via physical stores as online sales have slowed, particularly in the U.S., Richard writes.
Of note: Slowing e-commerce growth comes after Amazon's consumer business increased from $245 billion in 2019 to $434 billion in 2022, driven by pandemic-era shopping behavior.
To satisfy the demand, Amazon doubled its fulfillment footprint and built "a last-mile transportation network that's now the size of UPS," according to Jassy.
Details: While Jassy said he is "pleased with the size and growth of our grocery business," he still wants to grab a bigger share of the $800 billion segment.
"To do so, we need a broader physical store footprint given that most of the grocery shopping still happens in physical venues," he said.
Jassy noted that while Whole Foods is "a large and growing business," Amazon "must find a mass grocery format that we believe is worth expanding broadly."
Between the lines: Whether Amazon Fresh is the answer remains unclear.
"Amazon Fresh is the brand we've been experimenting with for a few years, and we're working hard to identify and build the right mass grocery format for Amazon scale," Jassy said.
Per previous reports, some Amazon Fresh stores have sat empty. The company has even moved to close some locations.
The big picture: "While we have a consumer business that's $434B in 2022, the vast majority of total market segment share in global retail still resides in physical stores (roughly 80%)," he said.
The bottom line: "Grocery is a big growth opportunity for Amazon," Jassy said.
Go deeper: For additional insights from the letter, including thoughts on generative AI, read the latest from our colleague Hope King.
View archive