March 24, 2023
Happy Friday, Retail readers. We made it.
👀 ICYMI: Sen. Mark Kelly (D-Ariz.), Rep. Mike Gallagher (R-Wis.), and White House Office of Science and Technology policy director Arati Prabhakar join the mainstage speaker lineup for Axios' second annual What's Next Summit Wednesday, March 29, in Washington, D.C. Request an invitation to attend.
👋 Programming note: Kimberly will be in Sin City for Shoptalk 2023 next week. Say hi if you see her!
1. Grubbrr nabs star investor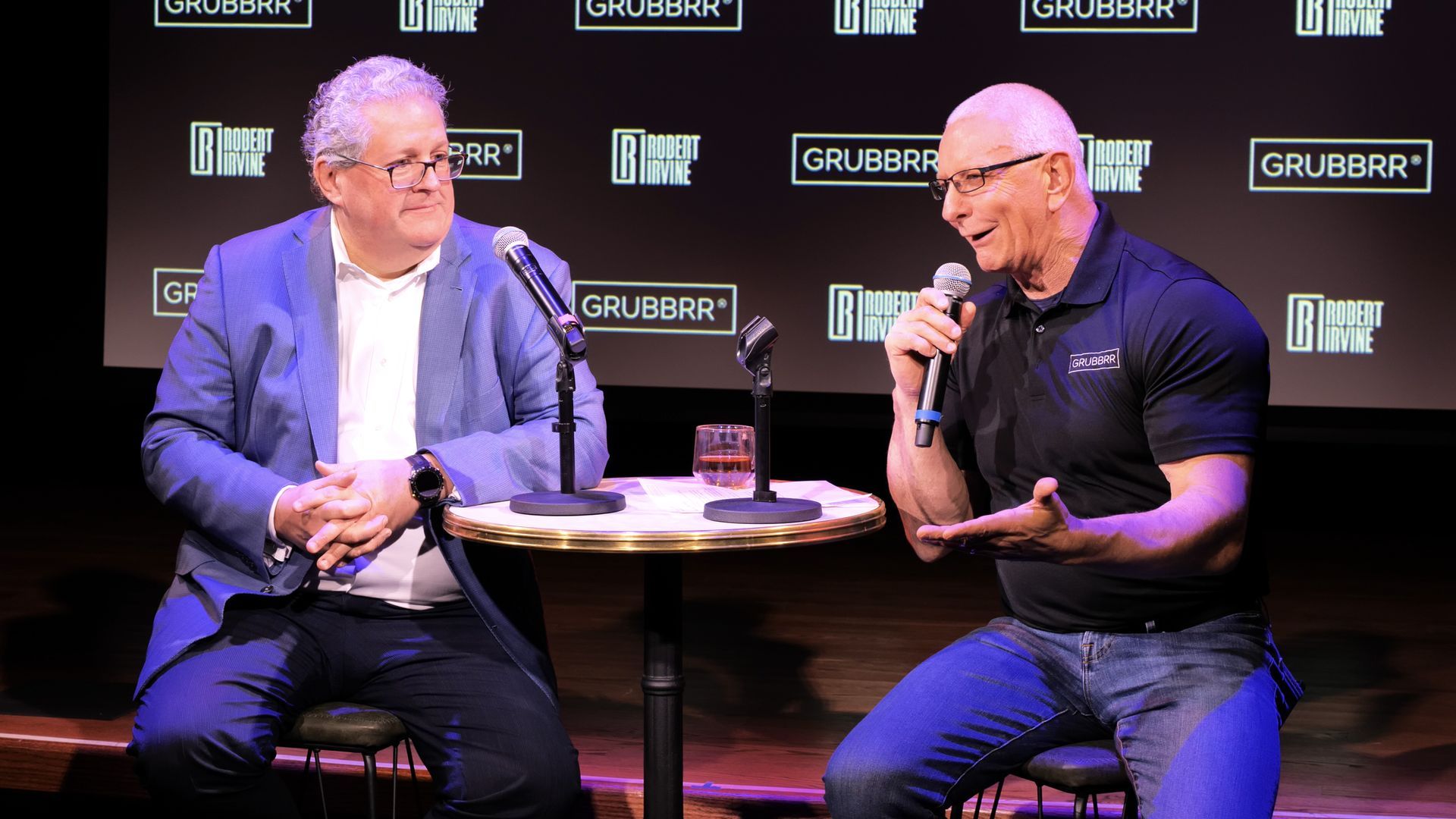 Restaurant technology company Grubbrr is eyeing a Series B raise after adding Food Network chef Robert Irvine to its roster of investors, CEO Sam Zietz tells Kimberly exclusively.
Details: "The valuation hasn't been set yet, so his investment amount has not yet been determined," Zietz said in an emailed statement.
He declined to disclose further details about the round, including when it will be targeted to close.
Grubbrr provides self-ordering technology and point-of-sale systems for restaurants.
What's happening: In addition to becoming a brand ambassador, Irvine of "Restaurant Impossible" fame will sit on Grubbrr's board of advisers.
"The industry has been struggling to recover from the pandemic, and for many restaurants, there is a dire need for transformation and innovation," Irvine said in a statement.
Catch up fast: Last year, Grubbrr picked up a $35 million investment from Aon in an IP-backed lending deal.
It has used the funds to support its growth and make acquisitions.
The company in October acquired GetNoble, a digital commerce and marketing platform for on-site events, for $5 million.
View archive