January 17, 2023
Welcome back, Retail readers. Happy Tuesday!
🧠 Kim spent her weekend at the NRF Retail's Big Show in New York. She drops some of the knowledge gained below.
1 big thing: Tech dominates NRF chatter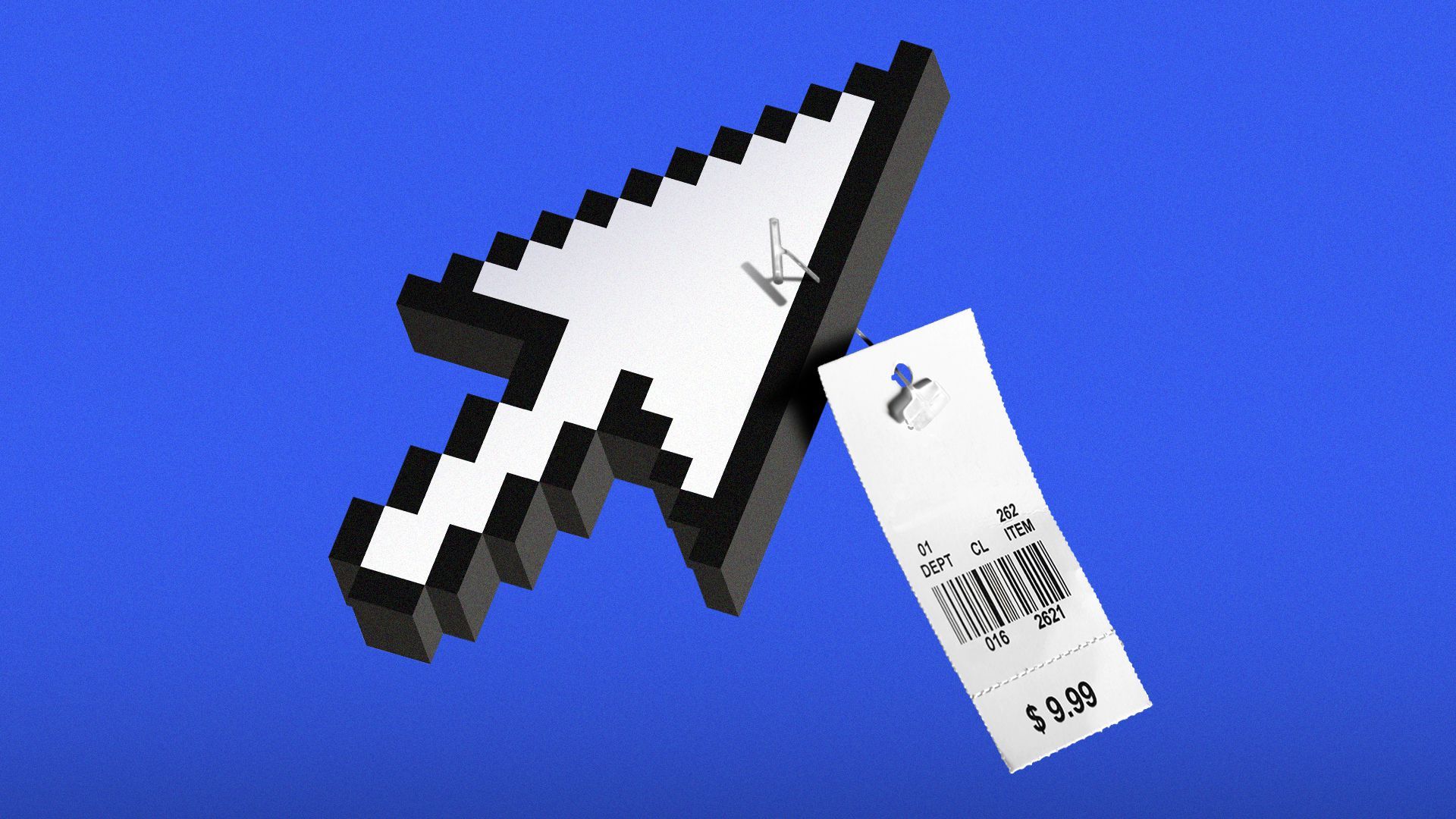 The NRF Retail's Big Show returned IRL after two years, and much of the talk centered around retailers investing in technology to bolster the frontline workforce, Kim writes.
Why it matters: Labor issues remain top of mind, as retailers still face difficulties recruiting, training and retaining talent.
Details: Technology can help restaurants facing staff retention issues and increased complexity of running restaurants, says Vikram Badhwar, the director of restaurant technology at KFC U.K. and Ireland.
"We have to remain competitive, we have to continue to invest in the consumer-facing digital piece, and evolve that space. But actually, this year especially, we're investing five times more in the restaurant back-of-house space, in the restaurant tech space, than we were last year," he says, adding that this is so that they can make it simpler to run a restaurant.
Meanwhile, technology spend has become a focal point for grocers as well.
CEO Jason Buechel says Whole Foods is investing in technology that supports its workers, such as refining the way it orders products, and helping plan when it comes to out-of-stocks.
"Ultimately, that's another area where there's a win-win. It's great for the team members because they can focus on sort of their craft and their trade. And it's great for our customers because they're going to get more time and attention," he says.
Yes, but: There's also a shift from last year, where retailers that have moved to the cloud and invested in digitalization are now looking for more use cases.
"Those that are in the cloud are now able to use AI and ML and apply it to some really new areas," Amy Eschliman, managing director of Google Cloud retail industry solutions, tells Kimberly in New York.
There's "an openness to using it in more spots in the business," especially in their stores, she adds. "You're seeing stores become a data stream as well, and being able to apply AI and ML use cases."
Regarding the worker experience, "we definitely hear from our retailers that it's becoming a priority," Eschliman says.
Eschliman says retailers are looking to attract great associates, but they're also examining how can they make their lives easier while they're working and how can they make the job enjoyable.
The intrigue: It's difficult to control the cost of eggs, rent or utilities, and the only lever they can pull is with labor costs, Grubbrr CEO Sam Zietz tells Kimberly in New York.
His company, which runs self-ordering systems and kiosk software platforms, helps move people from behind the counter, where they do mindless tasks like placing an order, to the front where they can give customers a better experience and be more interactive.
Businesses are faced with opening for limited hours or simply shutting down.
He expects wider adoption of technologies this year, because "they don't have a choice. They're either going to have to close their doors, or they're going to have to evolve."
View archive