January 04, 2023
🐪 Happy Hump Day, Retail readers!
💰 Situational awareness: Amazon secured an $8 billion loan from DBS Bank, Mizuho Bank and other lenders for "general corporate purposes," per an SEC filing as the titan braces for market headwinds.
1 big thing: 2022 M&A slump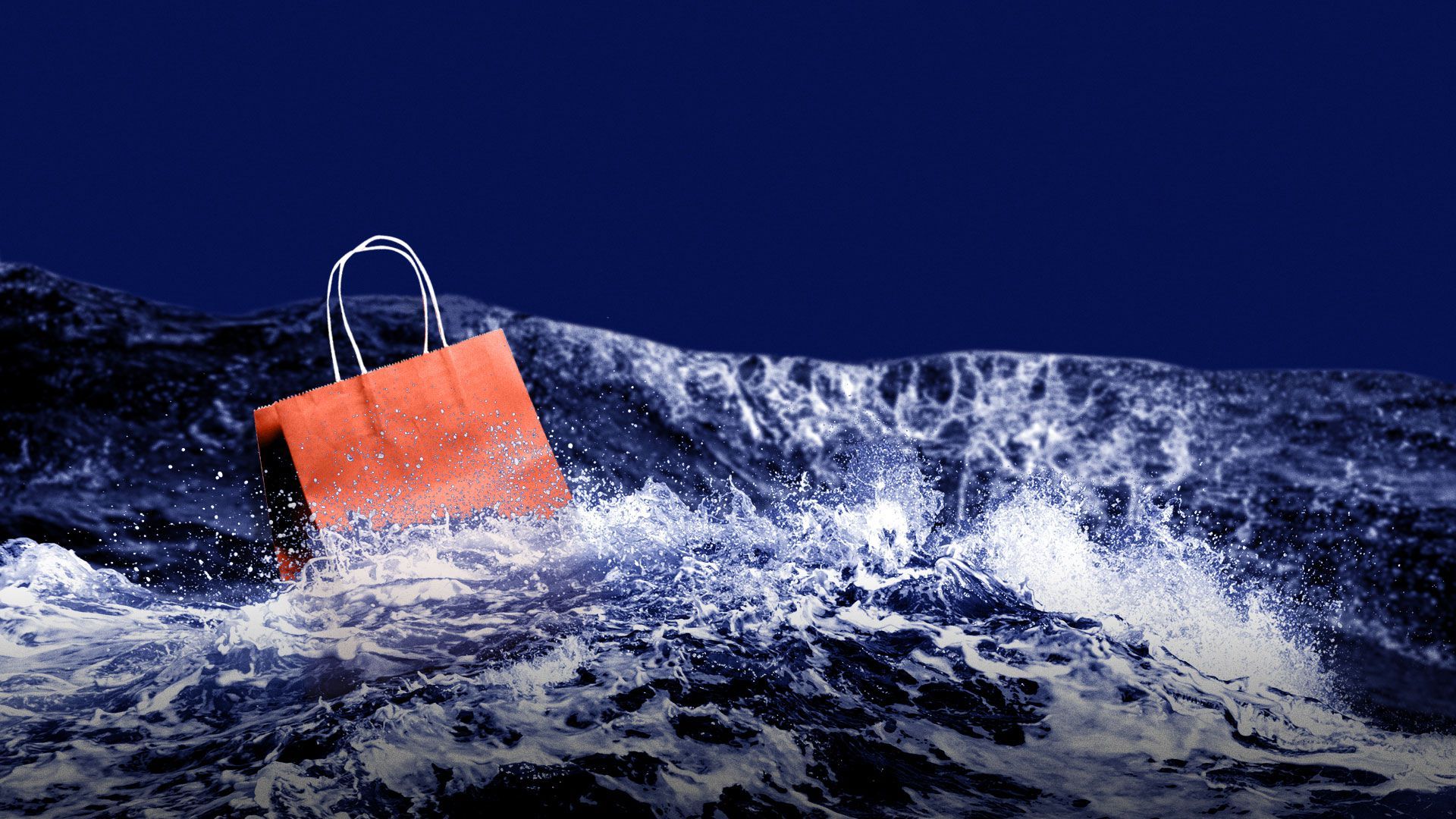 Deal values and volume dropped sharply in consumer and retail M&A in 2022, according to Refinitiv data.
Why it matters: Tighter financing, rising interest rates and shifting consumer behavior coupled with challenges in supply chain management and inflation made companies in the sector less desirable targets, Kimberly writes.
By the numbers: Retail deal values fell 48% to $121.6 billion over 2021.
Diving deeper, deal value in the consumer products and services sector fell 44% while values in consumer staples fell 37%.
The number of deals was also down, with a 24% dip in the retail space, a 14% decline in consumer products and services, and a 19% fall in consumer staples.
Yes, but: Notably, the discount and department store retailing sector and the household and personal products sector bucked the trend.
Deal values climbed 158% in the discount and department store sector year over year, and increased nearly 56% in the household and personal products sector.
💭 Kim's thought bubble: The value placed on budget-friendly and products-out-of-necessity companies suggests that investors are betting that consumer patterns will shift as the economy turns tides.
Zoom out: Global deal value and volume were down 38% and 18%, respectively, in 2022 versus 2021, Axios' Dan Primack writes.
View archive