Beauty M&A to ramp up as investors polish portfolios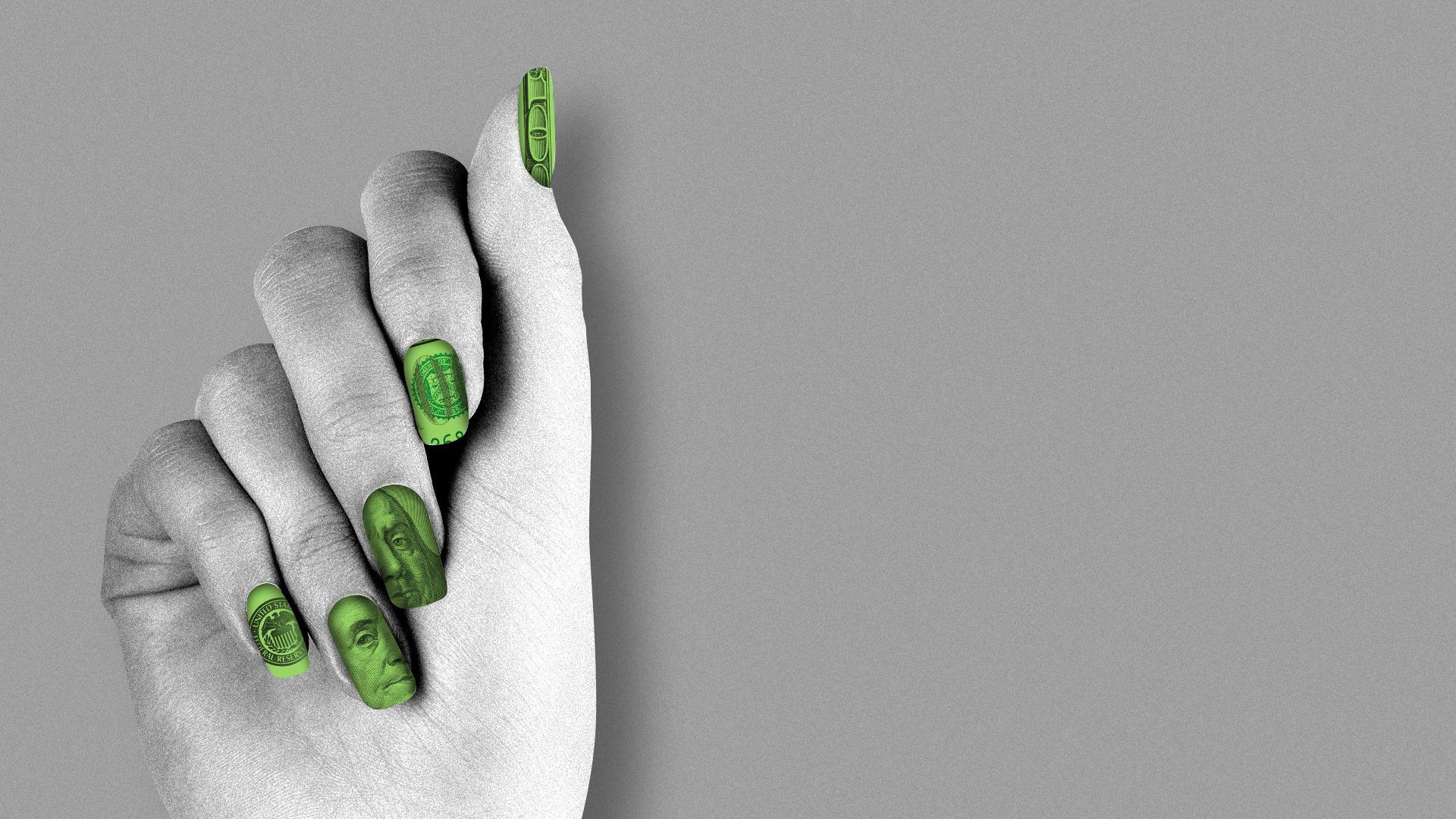 While deal activity in the beauty and personal care sector dropped this year, valuations held relatively steady, signaling there's still deal appetite — albeit selective.
Driving the news: In a survey of 130 investment professionals, 89% believe M&A volume will increase over the next two years, driven by a need to refresh portfolios and respond to shifting consumer preferences, according to a Kearney beauty M&A report
By the numbers: Deal volume dropped to 203 transactions in 2022 from 238 transactions in 2021, per Kearney. This year, there were 59 transactions in the first half.
The average deal size was $326 million in 1H. By comparison, the average deal size last year netted $400 million.
Be smart: The report projects more frequent smaller, sub-$100 million deals, or very large, $1 billion-plus deals.
The middle market is likely to see a decline, per Kearney, due to a flock to earlier-stage brands.
"There's a very broad ecosystem at every stage," says DC Advisory managing director Luc-Henry Rousselle. "But ultimately, there are very few brands that reach $75 million of top line."
"Therefore, whether you're a larger private equity firm or you're a large strategic, most of them grow through acquisition. You need to be able to look at and have a strategy to integrate smaller brands."
Zoom in: Earlier-stage brands are particularly attractive from a price standpoint, says Pauline Mexmain, senior manager in Kearney's consumer practice.
Indie brands, as well as celebrity or influencer-backed upstarts, are looking for cash infusions or are struggling to raise capital, resulting in lower multiples in the coming months — and likely increased M&A, per Kearney.
What they're saying: "It's not a good market and a good time to sell your business if it's a mediocre brand," says Lauren Antion, co-head of the beauty, personal care and wellness practice at Intrepid.
"What we've seen is valuations that are pretty consistent with what we would have seen in 2021 and 2022," Antion adds. "People are really focused when it's a great brand."
In the end, "those who kind of ticked all those boxes are gonna still attract very high valuations" Rousselle says.
"With customer acquisition costs rising, as well as shipping costs rising, the profitability crunch for those smaller brands has been an issue," Mexmain says.
The big picture: The industry is facing structural shifts, such as new consumer preferences (one that favors authenticity and natural ingredients) and emerging digital models.
Meanwhile, a direct-to-consumer brand must master e-commerce, as well as crack an e-retail environment with players like Amazon.
This is also key to winning the hearts of Gen Z consumers, projected to drive about 30% of the beauty industry's growth, Mexmain says.
The bottom line: "In the next six to 12 months, we'll see much more activity and much more deals closing," Rousselle says.
Go deeper