Textile recycling startup SuperCircle raises $7M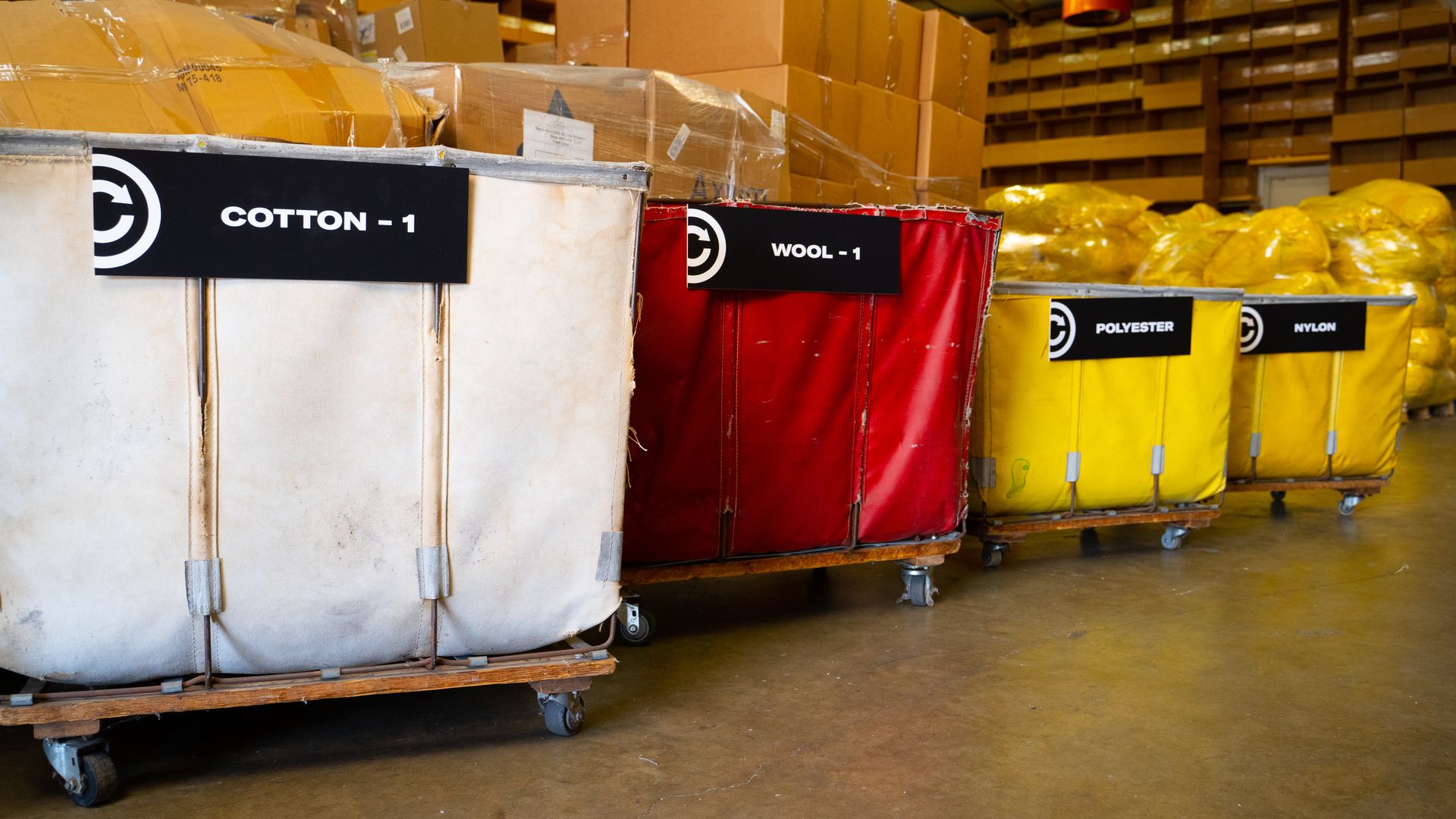 SuperCircle, a New York-based textile recycling logistics platform, raised $7 million, co-founders Chloe Songer and Stuart Ahlum tell Axios exclusively.
Why it matters: Most clothing brands have not been successful in progressing towards the goal of becoming truly circular — defined as a garment that's repeatedly reused, repaired and recycled before it's discarded.
Details: The pre-Series A round was co-led by Radicle Impact and Ulu Ventures, and included Earthshot Ventures, BBG Ventures, Lyra Ventures and Blueprint Ventures.
Zoom in: Proceeds will be invested in infrastructure that links shipping, consolidation, sorting, grading and recycling services to meet the growing demand from domestic and international retailers and brands.
How it works: SuperCircle's logistics platform lets brands collect and process pre- and post-consumer apparel and footwear, while offering tracking and tracing at the garment level. Songer says.
"This is a first of its kind technology that both enables fiber-to-fiber recycling and provides real time impact metrics to our partners," she says.
Customers include Reformation, Parachute, A.L.C., Tentree and Uniqlo US, among others.
Zoom out: About 60% of clothing ends up in landfills within a year after purchase due to a rise in fast fashion and e-commerce, Ahlum says.
A 2019 McKinsey report found less than 1% of textiles produced for clothing is recycled into new clothes — representing a $100 billion-plus missed revenue opportunity annually.
Current infrastructure is not in place to support the existing level of waste, Ahlum says.
Retailers and brands tend to be great at design and marketing, but not at technology or logistics.
So they need partners on those fronts to meet their recycling or circularity goals.
Catch up fast: In 2018 there was no such thing as circularity technology investments, but now there are entire VC and PE funds devoted solely to this thesis, Ahlum says.
By the numbers: SuperCircle has recycled over 1 million garments since its founding last year.
It started with one warehouse, which then grew to three, with plans to now add three more.
Near-term, the goal is to process a million units or items — which includes bedding in addition to clothing — per month.
Of note: Alongside CEO Songer and COO Ahlum, the company was also co-founded by CTO Phong Nguyen.
Editor's note: This story has been clarified to note Uniqlo US is one of SuperCircle's customers, not Uniqlo.
Go deeper