Exclusive: Vesta seeking growth equity for furniture DTC rollup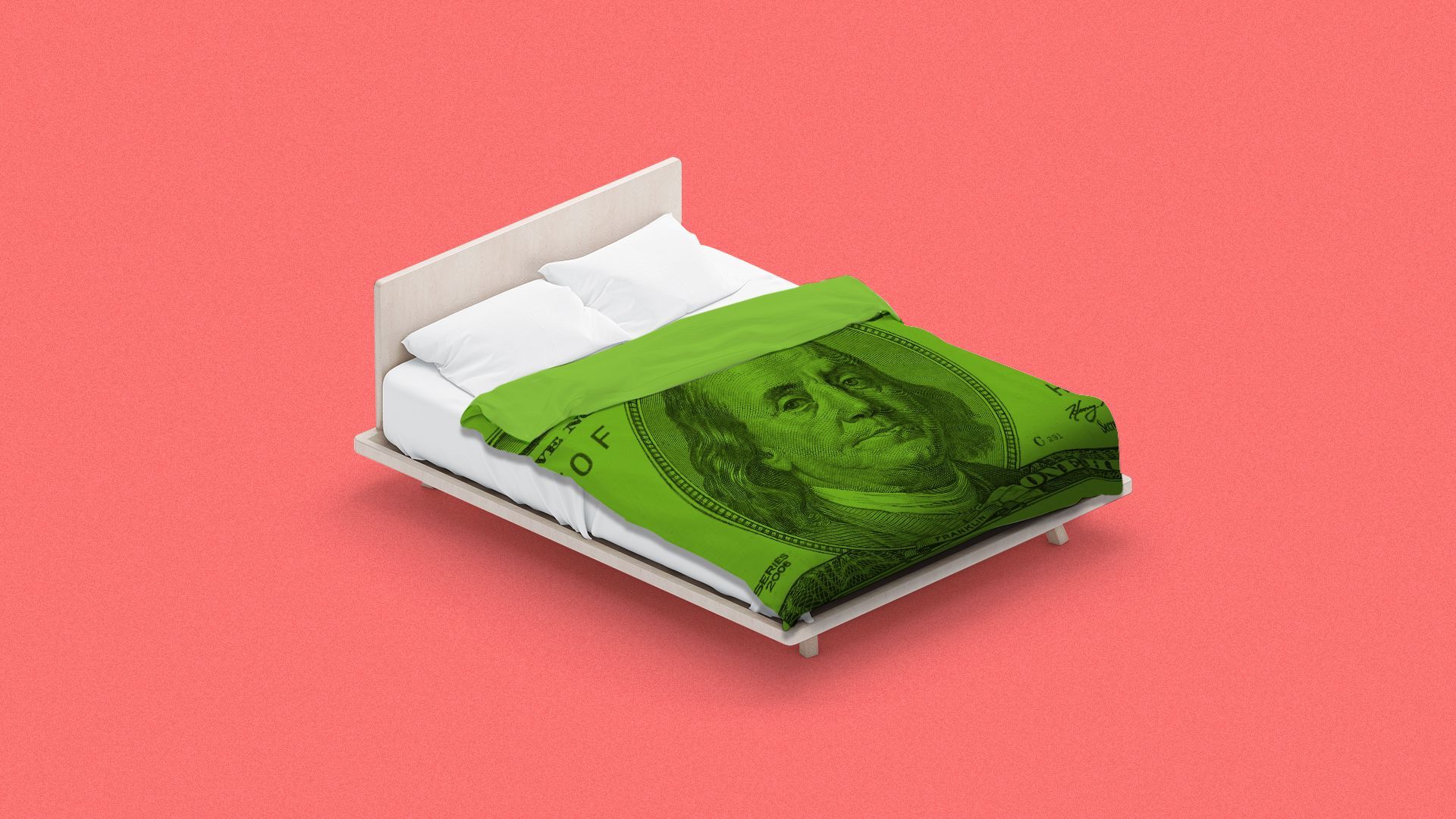 Vesta, an L.A.-based interior design firm that recently acquired two furniture rental startups, is looking to raise up to $50 million in growth equity, CEO Julian Buckner tells Axios exclusively.
Why it matters: DTC consolidation is expected to accelerate in the face of a collapsing investment landscape.
By the numbers: At its peak in 2021, U.S. VCs plowed some $5 billion into DTC, but that has shrunk 97% so far this year to a little more than $130 million, per Crunchbase.
Driving the news: Under its parent company Showroom, Vesta acquired Fernish and Feather this summer to create a DTC home furnishings group.
Per PitchBook, Fernish had raised just over $70 million while Feather had raised just over $71 million, and Buckner says some investors in Fernish and Feather were invited in.
The company declined to comment on the deals' valuations, which were not disclosed.
Details: By plugging Feather and Fernish into its existing distribution network, Vesta quickly made those businesses profitable, Buckner says.
Combining those businesses made a lot of sense given the fixed costs, he says.
Showroom is cash flow positive, Buckner says.
What's next: Aiming to expand the business 5X in three years versus eight years, Buckner says the company would need between $30 million and $50 million in growth equity.
The right capital partner would need to "help us see us around corners we can't see around," Showroom's vice chairman Michael Barlow says.
Buckner says he has shied away from raising equity capital, but put some debt on the balance sheet and has reinvested "every dollar" of free cash flow to maintain 30% growth per year.
Zoom in: Showroom already has a letter of intent to buy another company, with M&A currently a huge opportunity, says Barlow, who is also Fernish's co-founder.
And it is "keeping warm" a couple of investors if acquisition opportunities that the company can't finance off of its balance sheet come up, he says.
The big picture: "We are changing how the retail experience for home goods is done (with) a branded type of distribution channel," Buckner says.
Via the acquisitions, the integrations of which are 85% complete, Showroom is building a completely circular infrastructure for home furnishings, Buckner says.
It's something the big box retailers aren't set up to do, he says, adding the new company has the potential to provide recycling services to other companies.
While saying exit options are open, Buckner says they are building a future public company.
Go deeper