Retail tech startup offers an AI solution for pricing products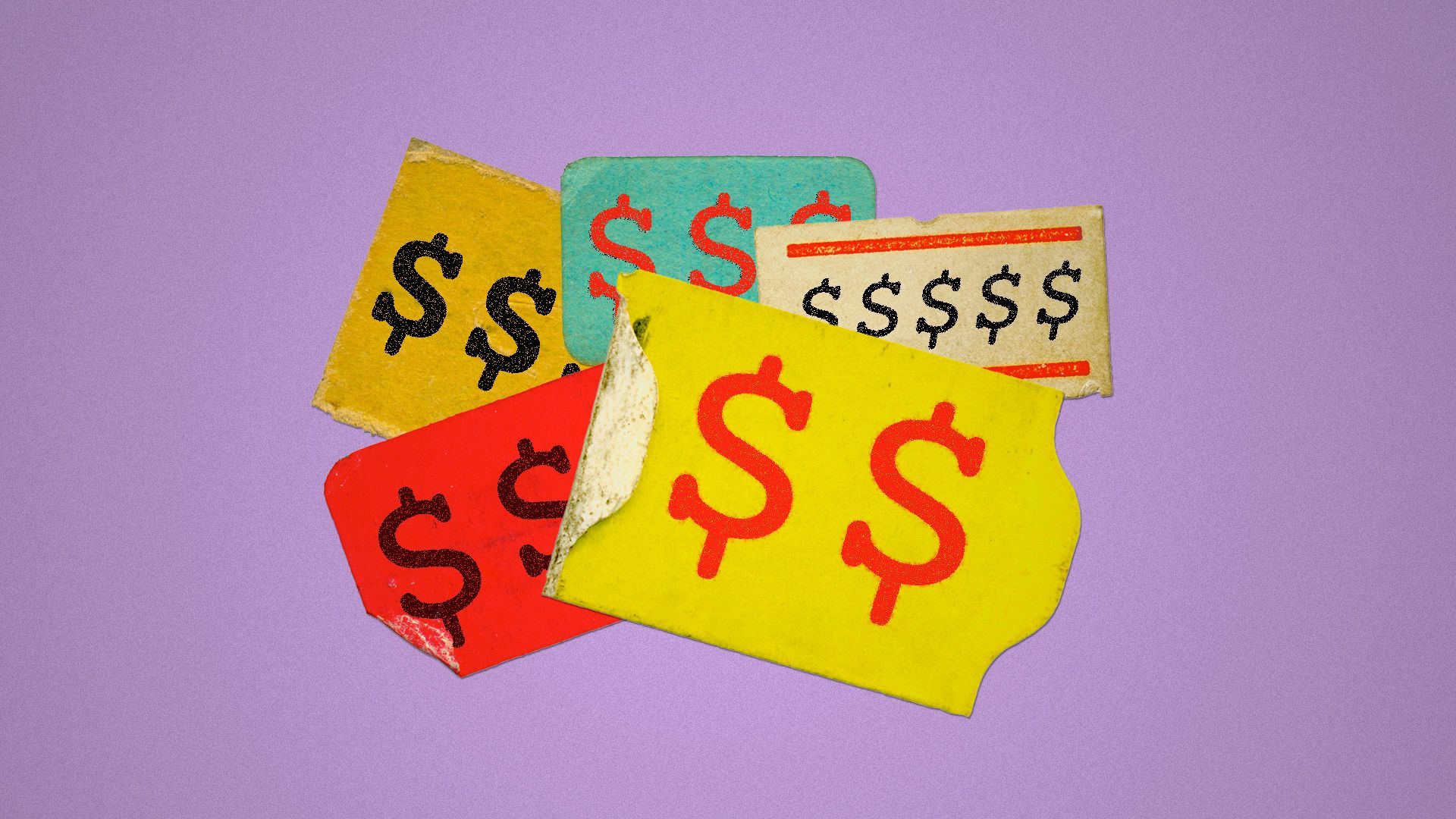 Retail tech startup Particl launched AI Copilot, a new product that helps customers identify both new and mispriced products, CEO Josh Wilson tells Axios.
Why it matters: Retailers need sophisticated software to help them manage supply chains efficiently.
How it works: The South Jordan, Utah-based company's product compares clients' data to competitors and produces a grade card assessing their performance, Wilson says.
Particl follows hundreds of thousands of brands and uses that data to help companies with their product strategy, Wilson says.
The platform helps retailers and brands with new product launches and benchmarks those products against competitors' offerings.
It also anticipates when a product is nearing the end of its life cycle so that retailers don't make too large of an investment in inventory.
Context: Men's swimwear brand Chubbies used the tool to expand into pants.
The product provided real-time data on competing products, including price points and top color, styles and sizes, by location.
Zoom in: Particl is using a large language model in combination with generative AI to solve difficult problems such as product taxonomy.
Wilson says his company had spent years trying to solve taxonomy, but the approach solved that and a couple of big internal problems in a matter of months, he says.
Flashback: The company raised an $8.5 million Series A round last year, which was extended to include RevRoad Capital, Wilson says.
It has also raised a $4.5 million seed round.
Wilson says that during the SVB crash, RevRoad, which recently closed its first fund at $61 million, provided Particl with cash to pay its employees until the situation got sorted.
What's next: While Particl has plenty of capital for the next few years, it has received inbound investor interest, Wilson says.
"If an interesting opportunity arose from a great partner that would open up avenues we don't currently have, we would definitely take it seriously," he says.
Partnerships are often structured with a cap table portion in mind, Wilson adds.
Go deeper