Exclusive: Ambercycle bags $5M investment from Far Eastern Group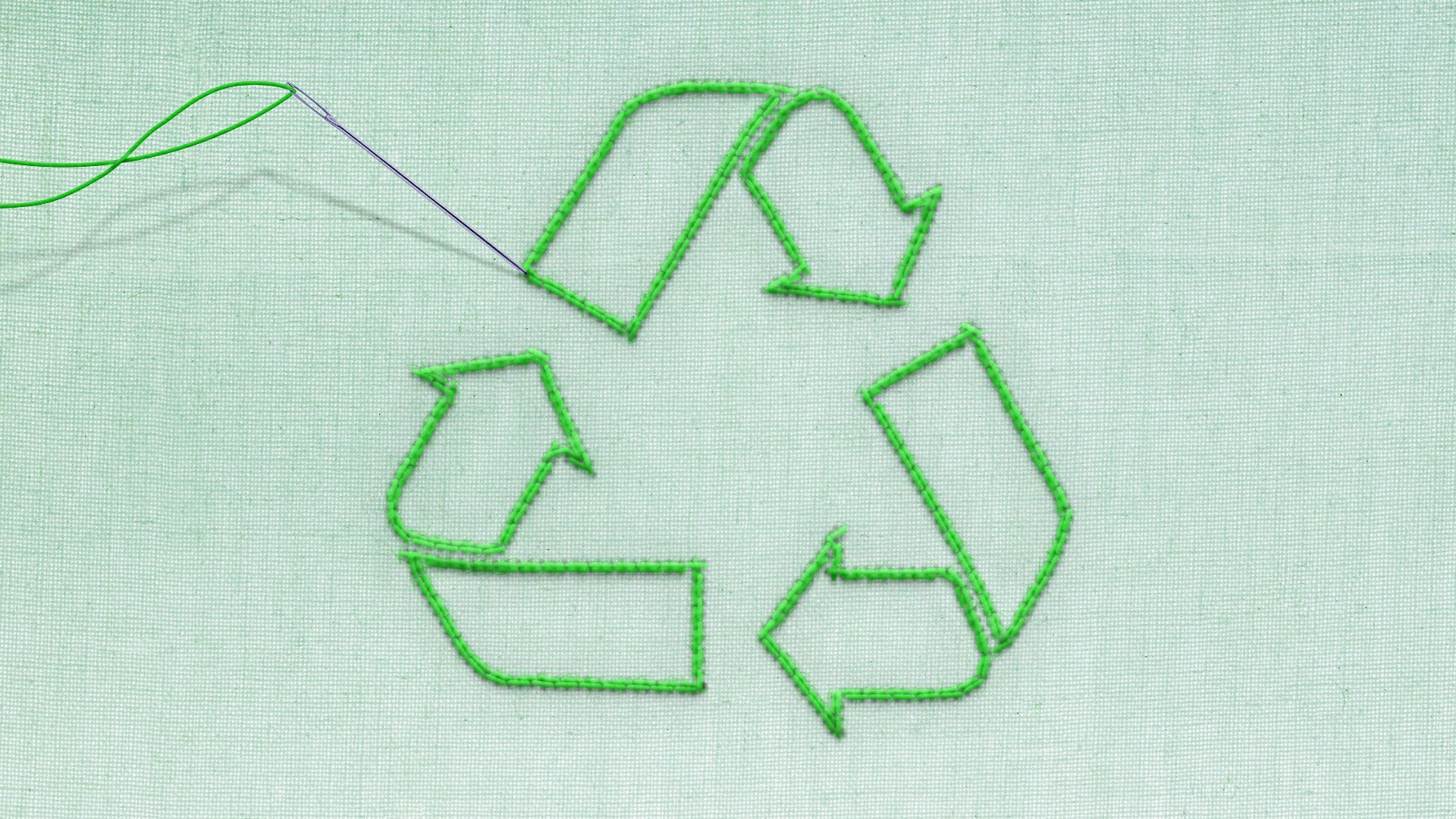 Ambercycle, a recycled polyester startup, aims to turn rags to riches through circular fashion.
Why it matters: Consumer demand for more sustainable apparel — and retailers' willingness to meet it — has led to more investment in the circular ecosystem.
According to the EPA, around 66% of all garments eventually make their way to a landfill.
What's happening: The company received a $5 million equity investment from Drive Catalyst, the investment arm of Taiwanese conglomerate Far Eastern Group.
"We have on the equity side right now a lot of very great financial investors, strategic brands, and the one piece that we're really missing is the supply chain partners to make this all happen," CEO Shay Sethi tells Axios exclusively.
Far Eastern is known for being one of the world's largest virgin and recycled polyester textile makers.
Ambercycle has raised about $50 million to date.
What's next: The funds will go toward commercial-scale production of Ambercycle's regenerated polyester, dubbed cycora, which is yarn made from textile waste.
The company aims to break ground on the location of its first plant sometime next year, and hopes to get it operational in the next three to five years, Sethi says.
"Step one is establishing the production, getting real volumes out," he says.
Ambercycle is currently processing 3,000 garments a day. Sethi hopes to get the figure up to 250,000 garments a day.
Catch up fast: The Los Angeles-based company last month inked a deal with Zara parent Inditex to supply the fast-fashion retailer with its recycled wares.
Inditex will buy €70 million worth of the recycled polyester material over the next three years.
What they're saying: "If the technology works perfectly, it still has to integrate into the existing supply chain," he says, adding that this is why integration is "extremely paramount."
Working with large-scale partners enables the company to deliver a product that both brands and people want, Sethi says.
Zoom out: Most recycling startups have difficulty making the economics work because the cost of raw materials grows as the companies do, Sethi says.
The process to make sustainable products, once done at scale, is comparable to that of current incumbent materials, he adds.
Zoom in: The way Ambercycle addresses this is to compensate with quality.
The company also works with apparel brands where consumers are willing to pay more for a T-shirt even if there is a cheaper one with the same materials.
"That fungible price structure where you can buy two pieces of t-shirts, but one can be charged much more. What brand it is creates pricing flexibility that can allow those technologies to really scale," he says.
The big picture: Sethi believes that Ambercycle's technology, which focuses on separating molecules, could potentially be used in a multitude of ways, including for industrial and automotive applications, food packaging, and even bedsheets and curtains.
Many items contain polyester, he says. "You can't unsee it, at least for me."
Go deeper