Exclusive: Centro raises $2M seed to reduce supply chain headaches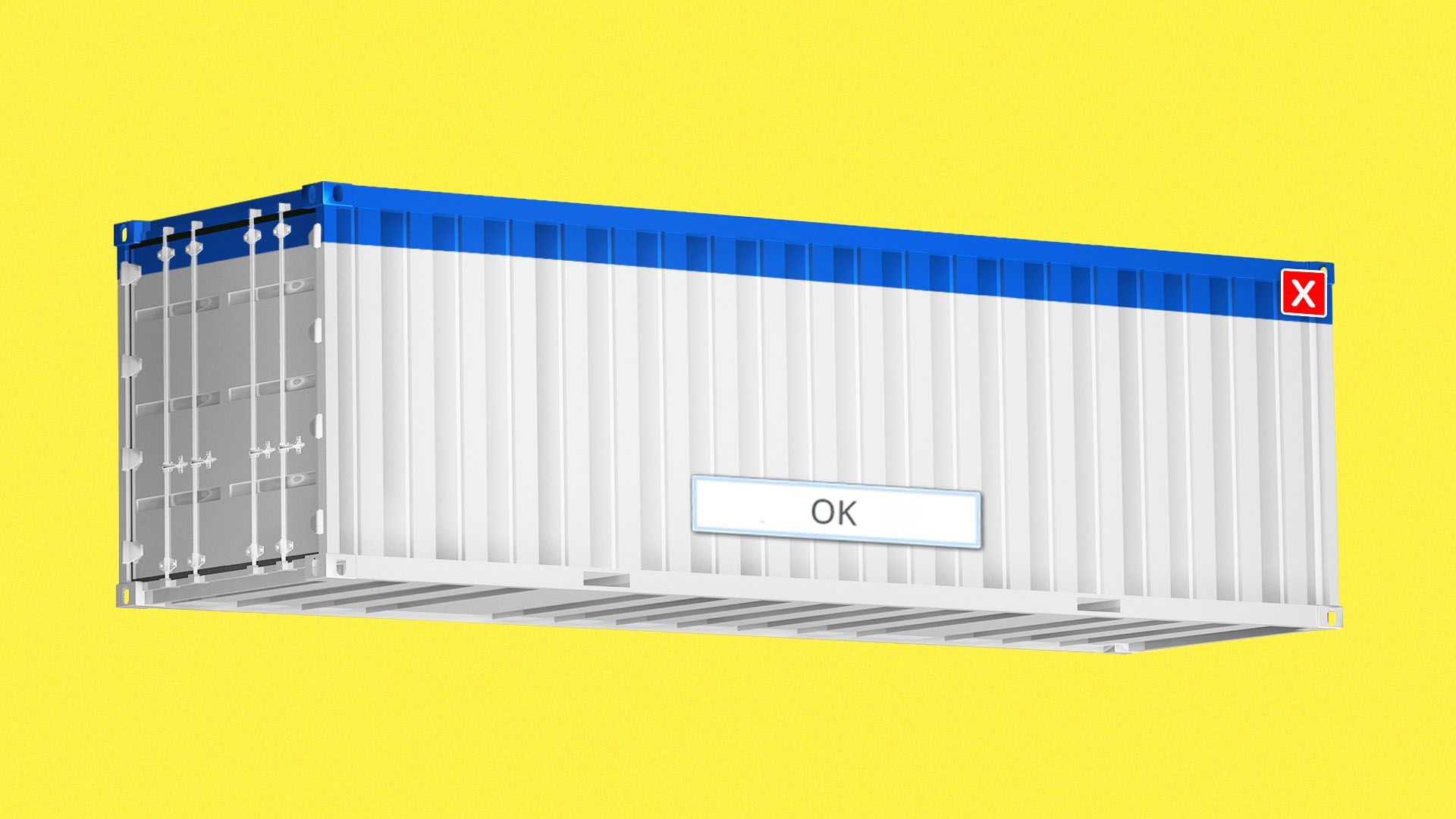 Centro, an inventory operations platform, raised a $2 million seed to alleviate brands' inventory challenges, CEO Jamyang Tenzin tells Axios exclusively.
Why it matters: The pandemic brought supply chain issues to the fore.
There are market components available now that weren't before such as APIs, making it the opportune time to receive this investment, Tenzin says.
Details: The round was co-led by Ripple Ventures and 2048 Ventures.
Valia Ventures and Comma Capital participated.
In addition to a more accommodative environment for supply chain tech, its team and its thesis is what really compelled investors, Tenzin says.
How it works: Centro's tools enable brands to condense their inventory, procurement and risk management into a central hub.
Centro, based in Toronto, is building an operating system around brands' inventory that acts like a "control center," so that parts of the supply chain are more interconnected, visible and easier to configure.
Tenzin describes it as "connective tissue between the different pieces of your supply chain for e-commerce brands."
What they're saying: "We're listening to different signals in inventory or purchase orders... [and we can say,] this thing is going to be out of stock earlier than you expect," Tenzin says.
Companies are still using spreadsheets and emails, "trying to reconcile inventory, update numbers across the different systems, manage workflow, understand what inventory sets were, what's in purchase orders," Tenzin says.
"Functions don't talk to one another and on top of that, it doesn't speak in the way that they [the brands] see the world," Tenzin adds.
Context: Though VC activity in supply chain tech declined in Q2, deal value increased 12.5% from the previous quarter, signifying there are still deals to be had albeit in select places, according to PitchBook data.
What's next: The company plans to use the funds to expand its offerings to include forecasting and procurement automation.
Centro will be investing in building its core workflows as well as in more assistive technologies that would add an intelligence layer.
The next phase of the company will be to create a recurrent growth channel, Tenzin says.
The company's goal is to be "the backbone of how most brands into the top eight figures manage their inventory and supply chain by default."
Go deeper