Exclusive: Full Glass adds DTC Wine Insiders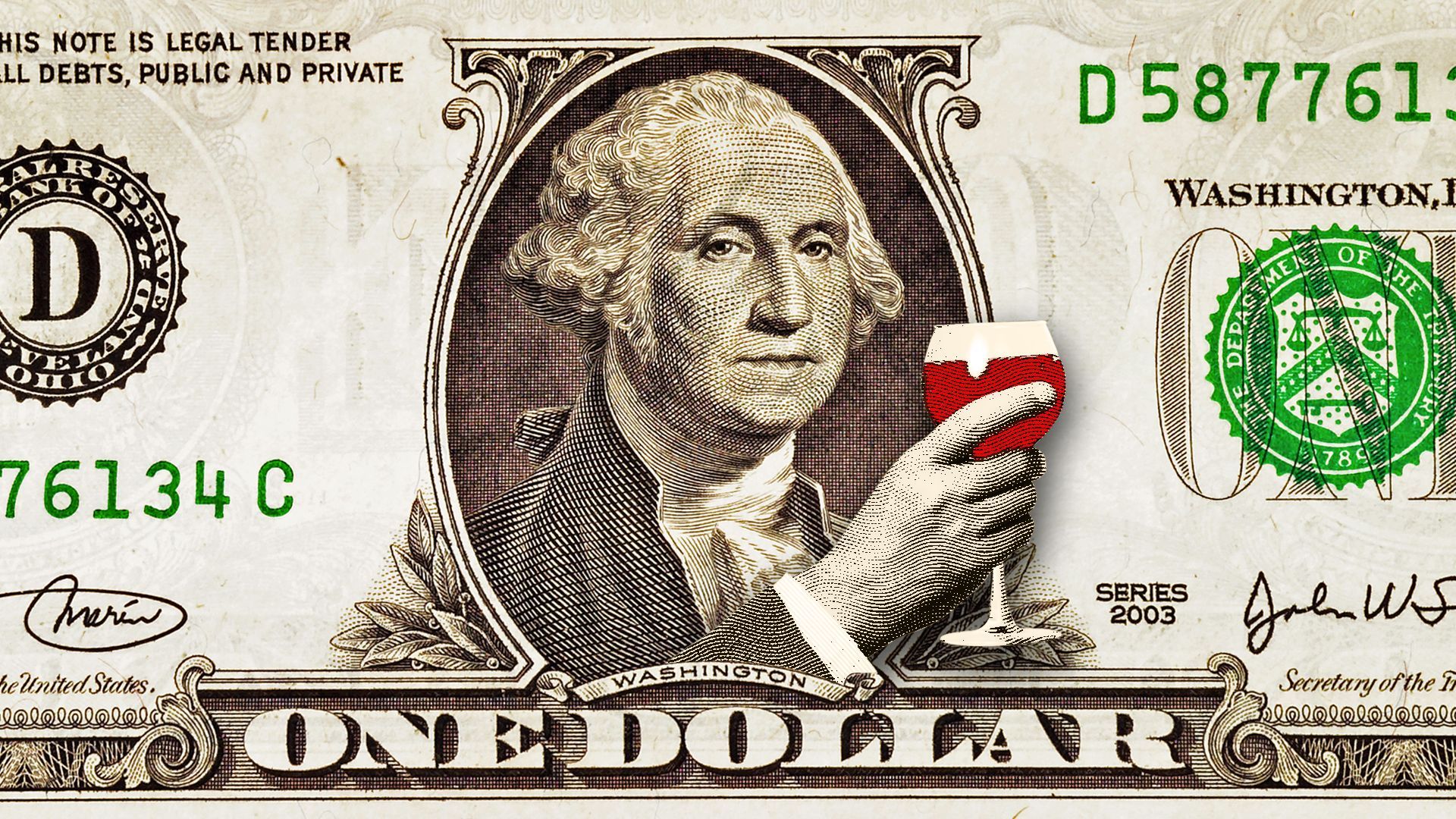 Full Glass Wine Co. has acquired direct-to-consumer wine brand Wine Insiders from alcohol tech company Drinks, CEO Louis Amoroso tells Axios exclusively.
Why it matters: The online alcoholic drinks market generated $15.46 billion in revenue last year, and is projected to grow to over $20 billion by 2027, according to research firm Statista.
Online shopping for alcohol is still nascent, positioning the industry for growth and innovation.
Details of the transaction were not disclosed.
What's next: Full Glass aims to grow into a bigger DTC wine company through acquisitions.
The company is in the process of inking two more acquisitions, which it hopes to complete this year, Amoroso says. It could also look to do an additional two more deals next year.
When asked how the acquisitions will be financed, Amoroso says, "we're a strong profitable company that is backed by both equity and debt."
Details: Targets could be subscription players that offer wine delivery, transactional players that can sell 10 to 20 or 20 to 40 bottles to a consumer, as well as ones that can offer entry level, mid level or high level brands to round out its portfolio.
The goal is to grow the company within the DTC wine space, "through acquisitions as well as organic growth, [and] marketing out to new customers."
What they're saying: There's a lot of whitespace in this corner of the market, Amoroso says.
"You have a lot of companies in the $20 million to $50 million range that aren't of sufficient scale," he adds.
Catch up quick: Full Glass, a brand acquisition and management firm for wines, was founded earlier this year by alcohol industry veteran Louis Amoroso and entrepreneur and investor Neha Kumar.
The other side: Drinks said it sold Wine Insiders so that it can focus more fully on its alcohol e-commerce enablement technology.
The deal was at a significant premium to what it paid for back in 2014, Drinks CEO Zac Brandenberg says.
"We've grown it into a significantly greater size than it was when we acquired it," he adds, declining to give more specifics.
Context: As Drinks was building out its DTC business, it was investing in its technology infrastructure, offering a front-end e-commerce platform and a regulatory technology engine that could account for state and local regulations, taxing client rules, and merchandising.
In 2018, the company pivoted the business to a wine-as-a-service tech provider that allowed enterprises to use its e-commerce alcohol tool.
"As we focused on bringing alcohol to retailers, brands and consumer marketplaces, we really began to invest and focus the business on servicing these clients," Brandenberg says.
👀 What we're watching: We've started with integrating our platform with market leaders, and "we're going to broaden our offering across many more storefronts, focusing on merchants, creators, digitally native vertical brands and other retailers," Brandenberg says.
Go deeper