Exclusive: Whipnotic spins $2.5M for whipped cream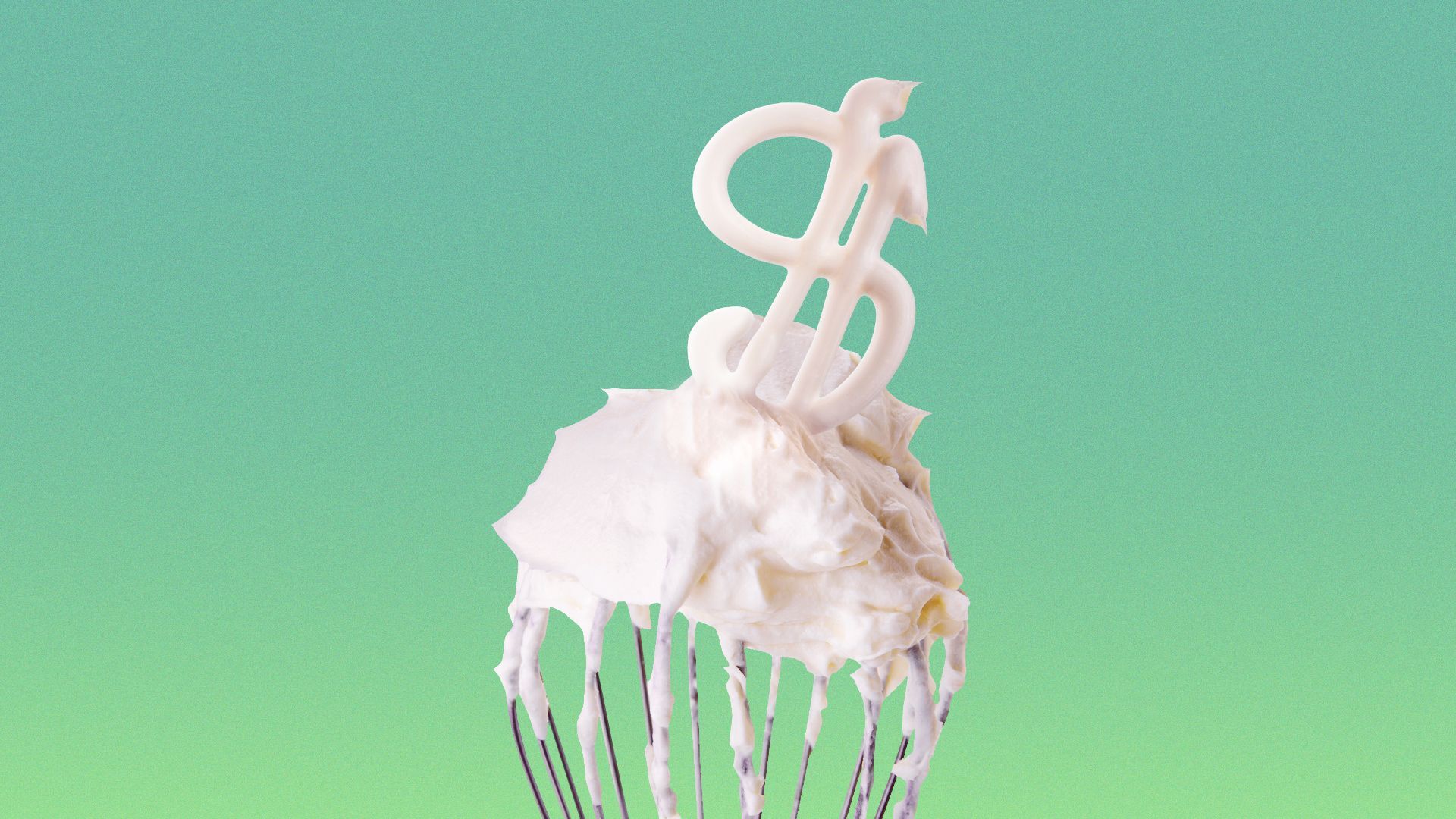 Whipnotic is putting a new spin on whipped cream, and it's getting $2.5 million in funding for it, CEO Lori Gitomer tells Axios exclusively.
Why it matters: The snacks sector is a growing category set to shape grocery aisles as it draws investors and large CPG and food and beverage companies.
Details: Investors in the seed round include GTM Investments, East Dune Holdings and Crenshaw Ventures.
Whipnotic also raised $850,000 in a family and friends round.
The New York-based company will use the funds to expand its distribution into retail and food service, as well as build brand awareness, Gitomer says.
The funds will also enable the company to move into its next-generation of swirl technology, that will be able to increase its capacity by over 40x.
What we're watching: Depending on customer demand and how fast it wants to grow, the company could set its sights on a Series A in the back half of 2024, Gitomer says.
She declined to say how much Whipnotic would target.
How it works: Launched in July 2022, Whipnotic's whipped creams are made with real cream and natural colors and flavors and designed to be keto-friendly and gluten-free.
According to Gitomer, whipped cream hasn't seen much innovation from a manufacturing and a packaging standpoint.
That allows the company to reverse engineer the process, starting with the packaging design.
Whipnotic has a patented nozzle technology that sits on top of the can that enables it to combine flavors into a swirl with one squeeze.
By the numbers: The company has generated over $700,000 in retail sales and sold over 100,000 cans, Gitomer says.
Whipnotic, which also has an e-commerce site, can be found in more than 400 stores nationwide, and it plans to be in over 1,000 stores by early next year.
What's next: The company's patented packaging technology could be applied to other cases where there's a need for two ingredients to commingle, such as shaving cream, hairspray, deodorant and even oil and water, Gitomer says.
"As we were developing our patent, we made sure to not just make this exclusive to whipped cream, but to really think about how this pod technology can be adapted to all of these other categories," Gitomer says.
Its technology could complement the pipeline of large brands looking for more innovation in packaging, she says.
1 fun thing: The company is releasing two new flavors, Brownie Batter and Peach Mango, in the coming weeks, to go along with its original flavors, Strawberry Swirl and Vanilla Salted Caramel.
Go deeper