Kroger's Rodney McMullen sees local driving future investment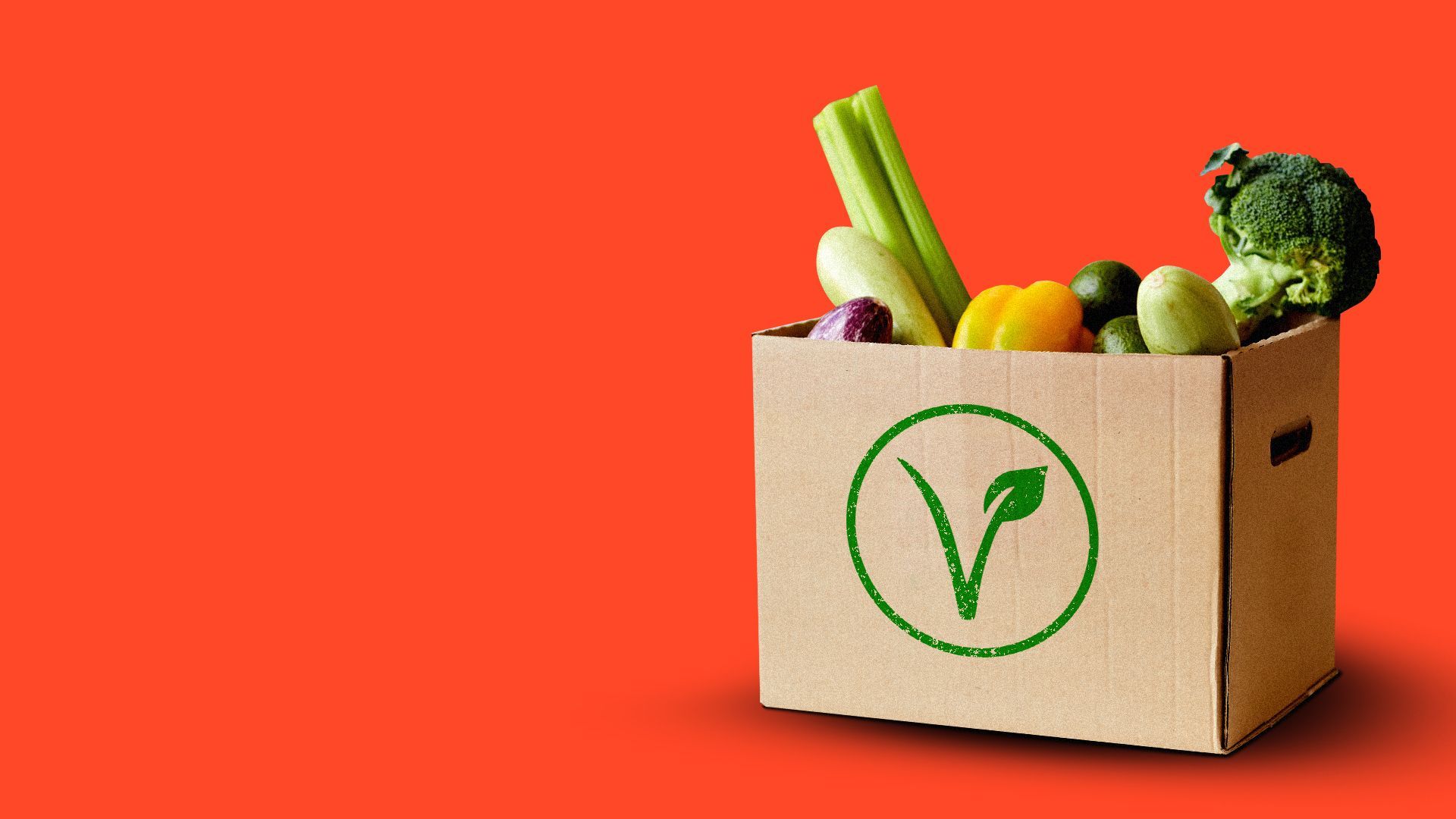 Kroger's push with local products opens a pathway for investment for emerging brands, said CEO Rodney McMullen during his keynote in Groceryshop in Las Vegas this week.
Why it matters: Kroger's emphasis on local brands mirrors the successful strategy of Amazon-owned Whole Foods, which recently turned up the gas with an accelerator for emerging brands.
Driving the news: Cincinnati-based Kroger says it will increase the number of local products in its stores by 10% — the equivalent of about 30 products per store — after its awaited $25 billion acquisition of Albertsons closes.
What they're saying: "We'll be able to get it into more stores, getting customers to try it," McMullen says.
"And before you know it, you'll have some entrepreneur that will probably end up selling them to at least a CPG at some point," he says. "That seems it's kind of the cycle."
Dot's Pretzel is an example of an emerging brand that was acquired by Hershey in 2021.
Meanwhile, Kroger is still waiting on a green light from the FTC for the tie-up with Albertsons.
McMullen reiterated in his keynote that Kroger will use its merger with Albertsons to better compete with the likes of Walmart and Costco on price.
Catch up quick: Kroger and Albertsons said this month that they plan to sell select stores, banners, distribution centers, offices and private-label brands to C&S Wholesale, aiming to clear the path for regulatory approval.
To find the right buyer, "it's really important to find somebody that had a strong balance sheet, had operated in the business, and understood the grocery business and scale," McMullen says.
C&S also committed to recognizing the labor contracts, which is something Kroger agreed to with the union, he says.
"We had talked to dozens of potential buyers. Some of those were non-union players, some were union players, but one of the commitments that we had made to the union was to sell them to somebody that recognized them later on," he says.
Yes, but: Late Tuesday night, a coalition of United Food and Commercial Workers (UFCW) local unions reiterated its opposition to the sale.
Kroger did not immediately respond to Axios' request for comment on union opposition.
Editor's note: This story has been corrected to reflect that it was a coalition of local UFCW unions that reiterated opposition to the deal, not the national UFCW body.
Go deeper