Instacart IPO is a big test for e-commerce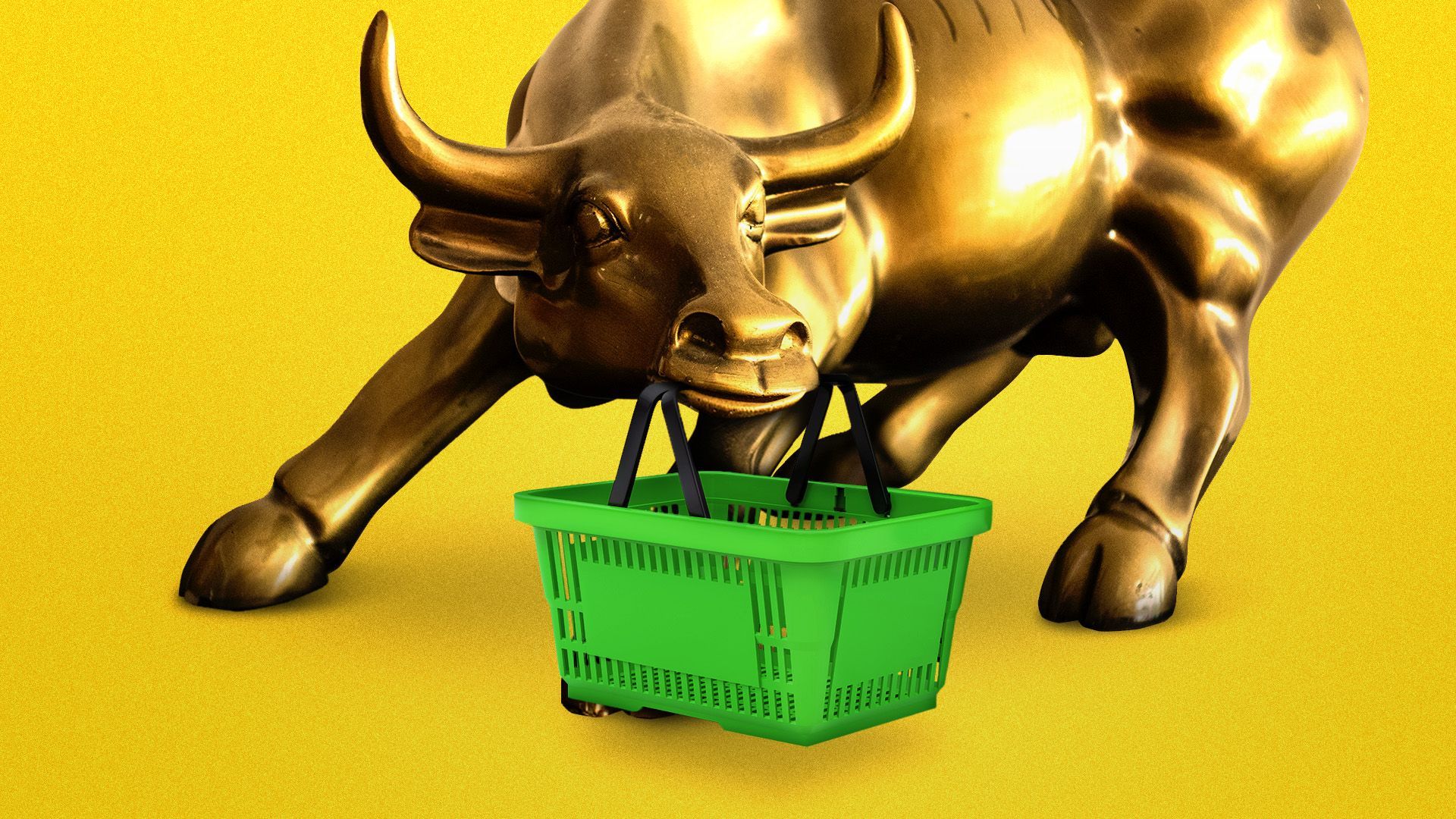 Instacart's IPO won't just be a boon for Wall Street and Silicon Valley, but it also will offer a fresh data point on the health of e-commerce.
Why it matters: Rivals will be reading tea leaves.
What they're saying: "The main takeaway from Instacart's S-1 is that e-commerce becomes an exciting business only with advertising," one grocery delivery executive tells Axios.
About 30% of Instacart's revenue last year, or $740 million, came from advertising.
Pepsi, a top advertiser with Instacart, is investing $175 million in a private placement alongside the IPO.
If Instacart wants to surpass a $1 billion revenue threshold, "they only get there by huge joint business plan and upfront deals with Pepsi, Kraft P&G, you name it," says Andy Friedland, chief revenue officer of retail tech company Swiftly.
Yes, but: Major grocers may not take kindly to more ad deals with major CPGs, given the potential to cut into their own sales.
Grocers also are losing control of first-party data and how that's monetized when they work with Instacart, Friedland says.
"Instacart can control a large amount of that data, given that they own the last mile," he adds. "From a competitive perspective, I think the biggest risk is that Instacart can become their own grocery store."
In the weeds: Instacart is all but ensuring itself a successful IPO by floating less than 10% of its shares, and securing cornerstone investors, says one private equity capital markets head.
While not perfectly correlated, a smaller float may, on average, boost an IPO pop, per Nasdaq.
In 2020, the average float for an IPO was around 20%.
One portfolio manager notes that two-thirds of Instacart's offering is "being eaten up by pre-subscription" investors — and that the company's prospective $10 billion valuation is partially attributable to that, alongside pent-up demand.
There's also a possibility that pre-subscription investors back out after a 90-day blackout period — leaving retail investors holding the bag, he adds.
The bottom line: Instacart is arming itself with capital to go on the offensive, positioning it to compete in ongoing delivery sector consolidation.
Go deeper